The mad Beijing Auto BJ100 will see production in 2015. The BJ100 debuted in concept form on the 2014 Beijing Auto Show, previewing a sporty crossover SUV. The production car will most likely be based on the platform of the Mercedes-Benz GLK that is manufactured in China by the Beijing-Benz joint venture.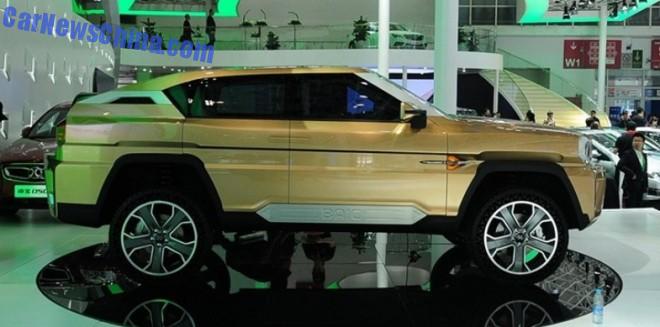 The GLK platform would give Beijing Auto their most advanced SUV platform to date. The GLK is a rather square car and it shouldn't be too hard to soften the corners a bit for something more racy. The BJ100 concept was 'powered' by an invisible hybrid drive train, but the production car will use the 2.0 turbo and 3.0 V6 petrol engines from the GLK.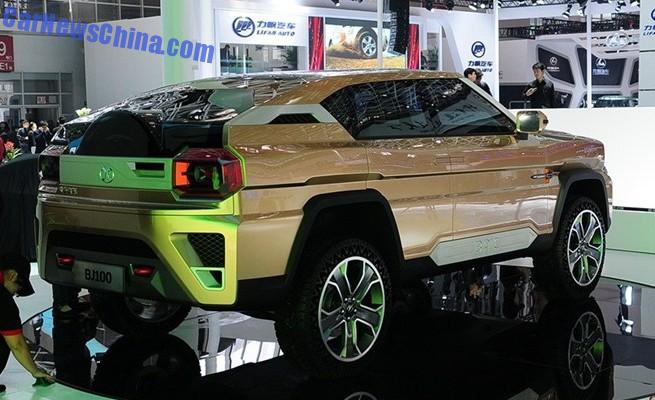 They should keep that bumper.
Important Life Saving Information: