The massive Beijing Aut0 BJ100 Concept debuted on the Beijing Auto Show. The BJ100 previews a future full-size SUV that will be launched on the China car market in 2017. The BJ100 Concept is similar in concept as the equally massive JAC SC-9 Concept.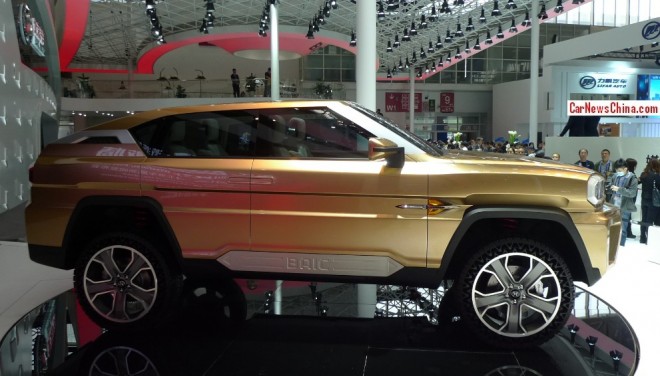 The BJ100 looks rather purposeful, almost Tonka-toy like, with a big straight bonnet and flat side panels. No crappy creases for Beijing Auto! Wheels are 21 inch fitted with spectacular matte-black five-spoke alloys.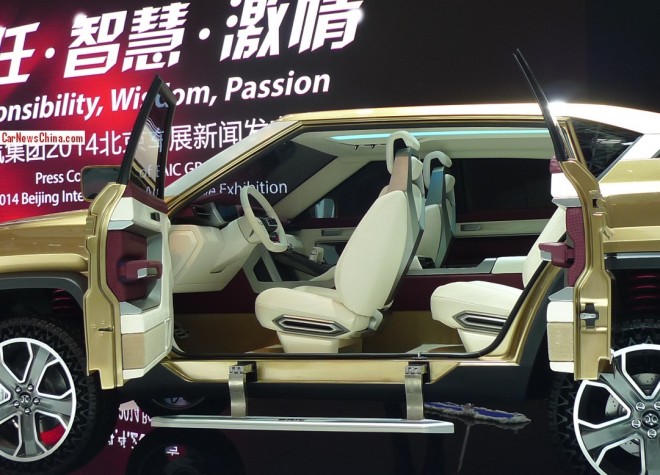 Suicide doors reveal s minimalist interior with four comfortable seats. Sidebar very sleek. Beijing Auto said the BJ100 is powered by a "hybrid drivetrain", without revealing any other details. Beijing Auto is indeed working on a new range of hybrid power plants, but somehow a fat gasoline V8 seems just better for a car like this.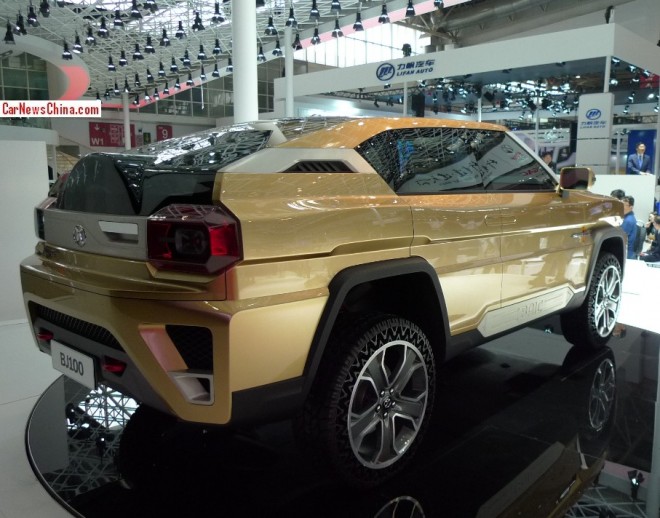 Sloping rear window with a surprising rear 'deck', moving straight down to a giant bumper with huge air vents.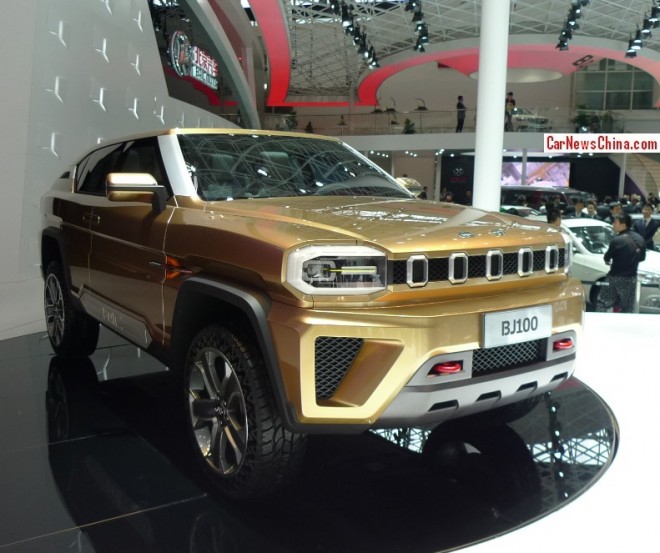 Cool car, may the production version look at least a bit like it.
---