A very speedy Citroen Fukang, Spotted in China on a tuning show in Beijing. The good Citroen is fitted with a fatass body kit including wide side skirts, fake air intakes in front of the rear wheels, a completely new rear bumper section, and a large roof spoiler. Further sexifications include new headlights, darkened windows, sporty five-spoke alloys, red and black spacy stickers on the sides, and a black bonnet with artwork revolving around a skull.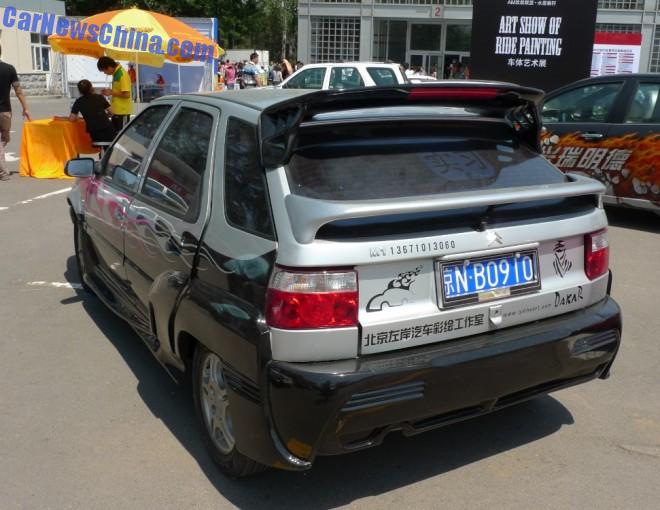 Rear wheel arches are extended to all sides, rear bumper with a built-in diffuser, a cool Dakar sticker for rally, and a deeply darkened rear window. The second spoiler on the low end of the roof is period-standard.
The Citroen Fukang was based on the first generation Citroen ZX. Production at the Dongfeng-PSA joint venture started in 1994 and the ZX morphed into the C-Elysee in 2003, production then continued (2010 model!) all the way until 2013 when she was finally replaced by the all-new Citroen C-Elysee.
Click or Die: