A very long Citroen Elysee VIP, Spotted in China in the Dongba area in far east Beijing. The Elysee VIP is a stretched variant of the Citroen Elysee sedan, extended by 16 centimeter in the middle for more space in the back. The VIP is a rather rare car to see on the road today, and this particular car was in perfect condition.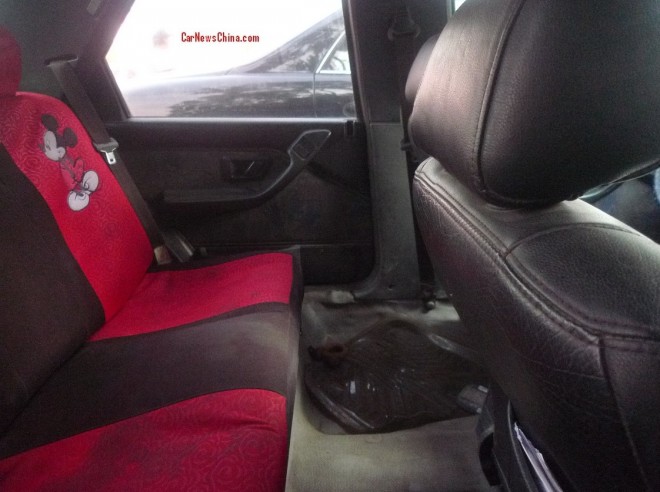 Fifteen centimeters translates into a lot f extra legroom. Micky Mouse seat covers a later addition.
The Elysee was based on the Citroen Fukang which was based on the Citroen ZX. The Fukang/Elysee was made in China by the Dongfeng-PSA joint venture. The Elysee was basically a more luxurious version of the Fukang. Production of the Elysee started in 2003. The first major facelift came in 2010 when the name was changed to c-Clysee. The Elysee continued all the way until last year when it was finally replaced by the new Citroen c-Elysee. Production of the VIP started in 2005 and ended in 2010.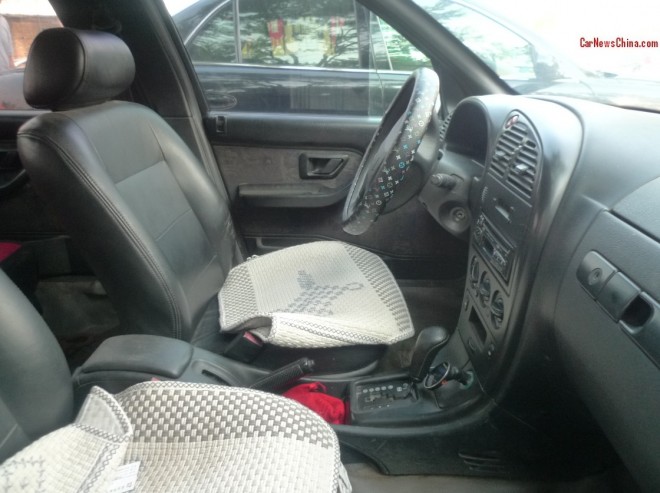 Black and gray were popular colors in the day. Interior looks all right but needs a good cleanup. The Elysee VIP was powered by a 1.6 liter four-cylinder petrol engine with 105hp and 142nm, mated to a 5-speed manual or a 4-speed automatic. Top speed was a reasonable 175km/h.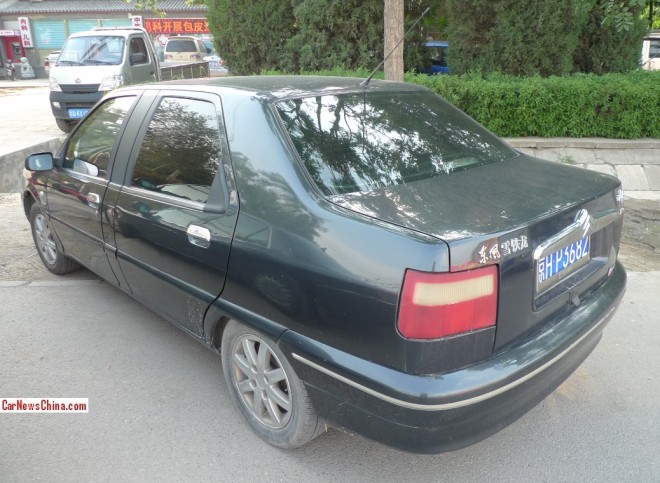 Very clean body work. Chrome door handles unique for Elysee VIP. The Dongfeng-PSA joint venture was very creative with the good old ZX, next to the stretched VIP they also manufactured a crazy van-version.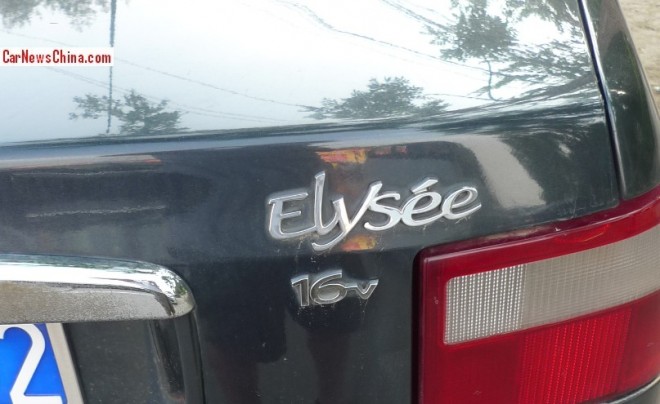 Lettering in a very happy style.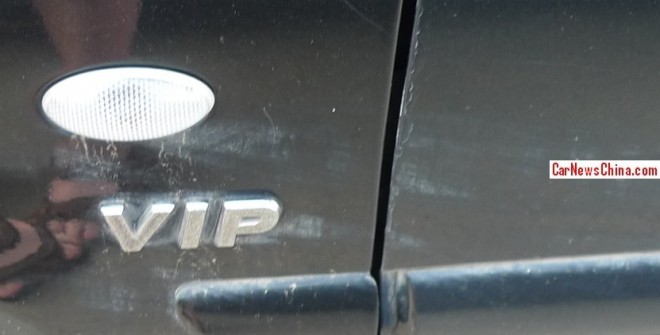 The VIP badge, lettering in another style.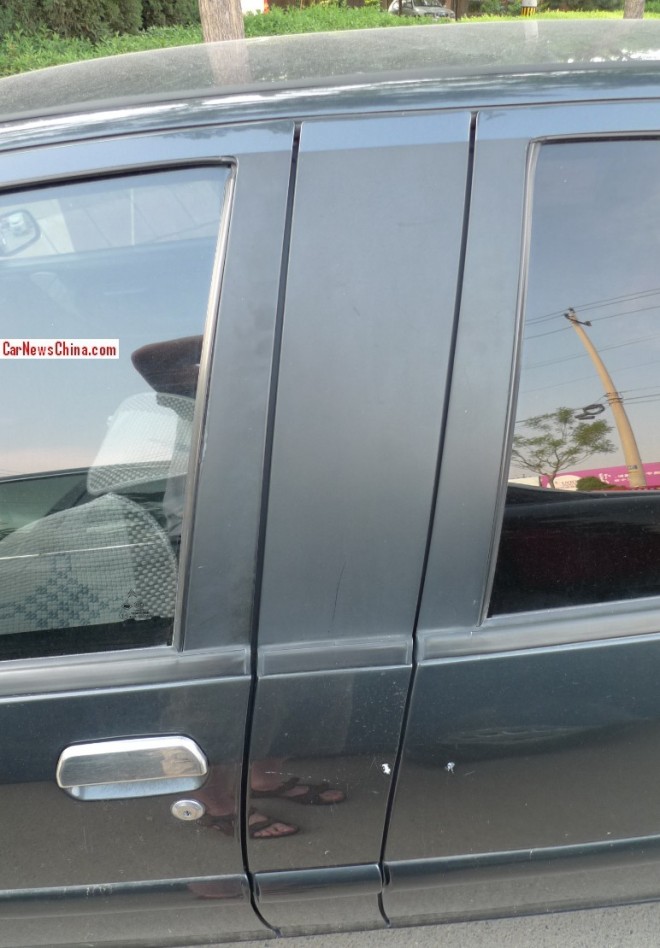 The stretch.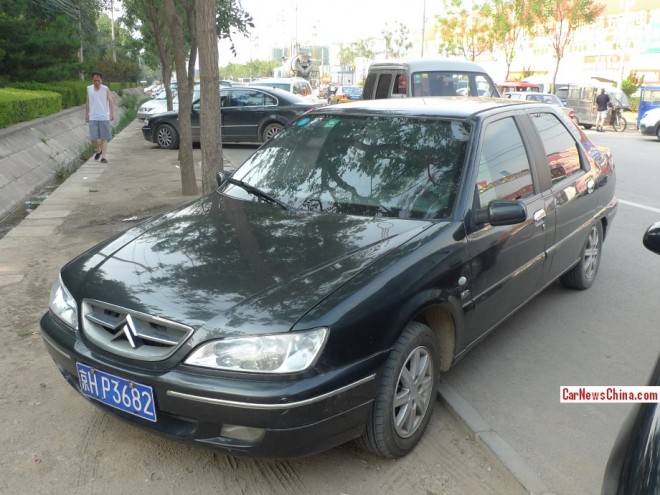 Not as famous as the Audi-based Hongqi limousines, but an icon of China's motoring history nevertheless.