The new Peugeot 508 sedan has been launched on the Chinese car market, giving Peugeot a credible competitor in the hotly competed mid-size sedan segment in China. Price starts at 173.700 yuan and ends at 269.700 yuan ($28.000 – 43.460). The Peugeot 508 is manufactured in China by the Dongfeng-PSA joint venture, alongside the Citroen C5.
A very busy dashboard with shiploads of buttons all over the place, and then some more on the steering wheel. LCD screen on the small side, but white-rimmed dials look cool.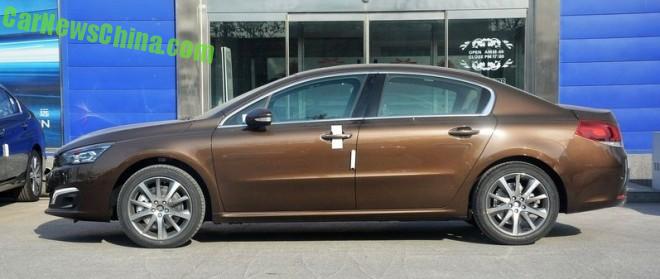 The Peugeot 508 is available with three four-cylinder petrol engines: a rather old 2.0 with 147hp and 200nm, mated to a five-speed manual (really) or a six-speed automatic, a 1.6 turbo with 167hp and 245nm mated to a six-speed automatic, and a 1.8 turbo with 204hp and 280nm, mated again to a six-speed automatic. The ancient 2.0 is a surprise, earlier on we heard it was killed for good. Peugeot apparently kept it alive because it wanted to offer a cheap entry-level model.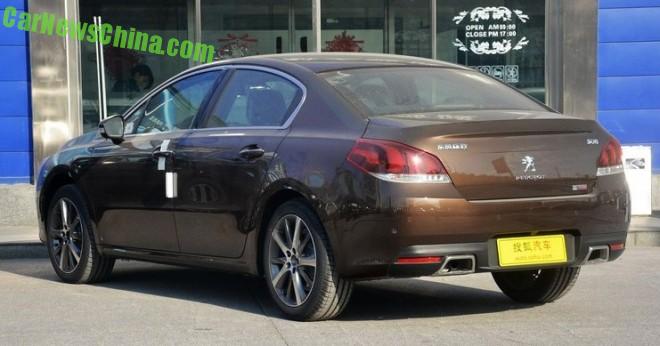 Exhaust pipes neatly integrated in bumper. Heavy chrome strip around the windows. Subtle wing on the boot lid. All very nice, but the Peugeot 508 is facing fierce competition from fine cars such as the Honda Accord, the Buick Regal, the Toyota Camry, Hyundai Sonata, and the Volkswagen Passat. Most of these have fancy DCT boxes on offer, or at least something seven-speed. Peugeot seems to lag behind in the gearbox race.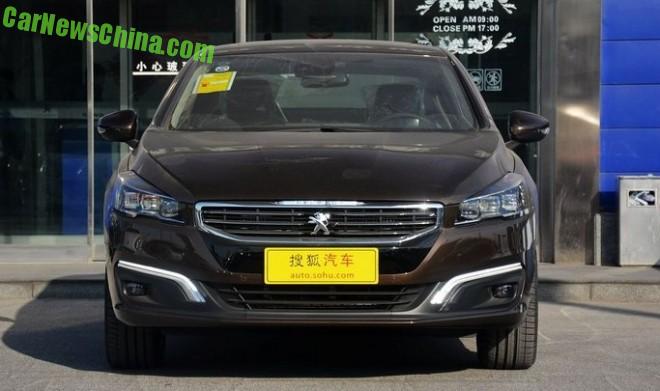 Grille with some chrome, aided by two chrome strips in the bumper that look like LED's.