This is the brand new Chery Alpha 5 concept car, launched today on the Shanghai Auto Show in China, looking sporty and very orange. The Alpha 5 previews the upcoming Chery Arrizo 5 compact sedan, and it is a continuation of the 2014 Chery Concept Alpha.
The Arrizo 5 has been delayed, it was expected for launch in the autumn of last year. Launch is now scheduled for the third quarter. Price will range from 60.000 to 100.000 yuan, and that is cheaper than we heard earlier on.
There will be two engines available: a 1.6 liter four-cylinder with 126hp and 155nm, and a new 1.2 turbocharged four-cylinder with 130hp and 212nm. Both engines will be mated to a 5-speed manual or a CVT.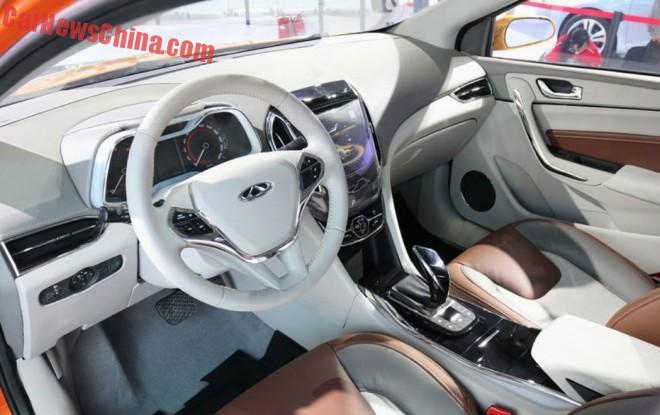 The design of the interior is 99% production-ready bar for the center console, which is really cool: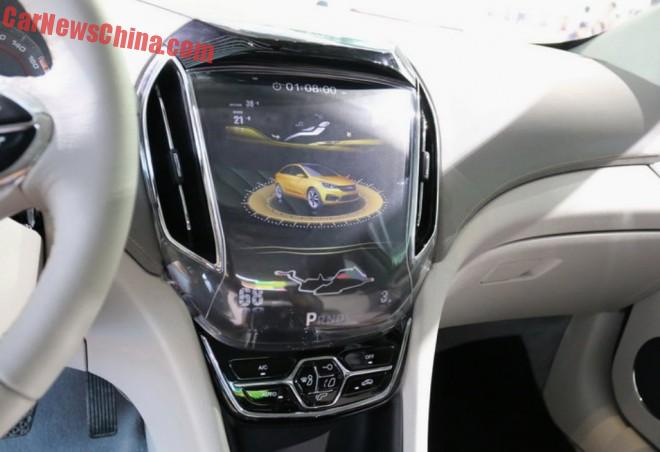 One giant bulbous touch screen for controlling almost everything, graphics look great. Sadly, the real thing will get a much smaller flat screen, but the control panel for the aircon will go into production unchanged.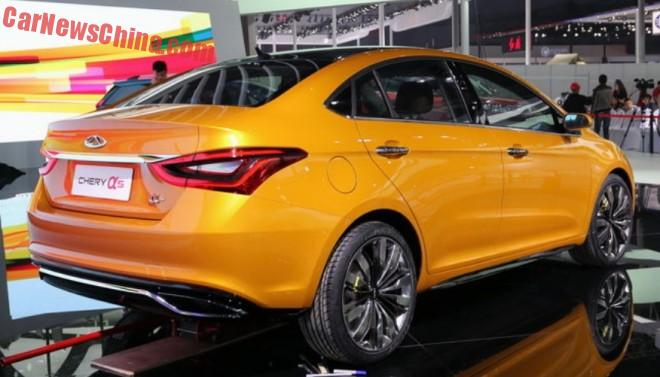 Lights look good but they are on the big side. Subtle rear wing nicely integrated in the boot lid.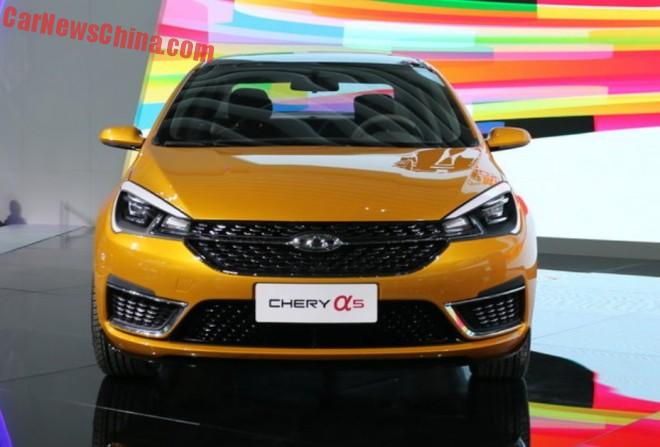 The Chery Alpha 5 = almost the Chery Arrizo 5.