The brand new Dongfeng Fengshen AX3 has been unveiled on the Shanghai Auto Show, looking a tad too decent in brown. The Fengshen AX3 is a new compact crossover SUV, it will be launched on the Chinese car market in the second half of the year to compete in one of the hottest segments in China.
Proportions look a bit awkward in profile, mostly because the wheels are far too small, emphasized by huge black wheel arches.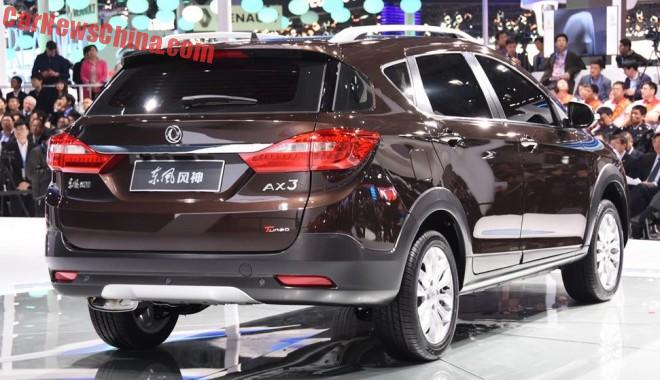 The Dongfeng Fengshen AX3 will be powered by new Dongfeng developed 1.4 and 1.4 turbo four-cylinder petrol engines. Price is expected to start around 65.000 yuan.
The AX3 will soon be joined by the slightly bigger Fengshen A5, and the range is topped by the Fengshen A7 which was launched in October last year.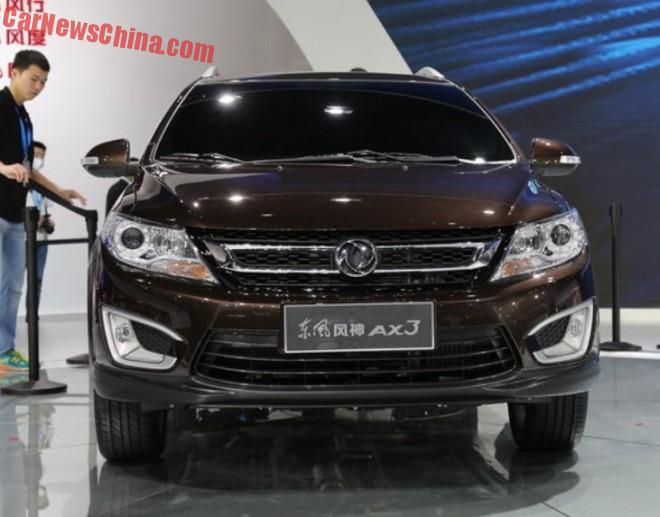 A very subtle grille on a busy front.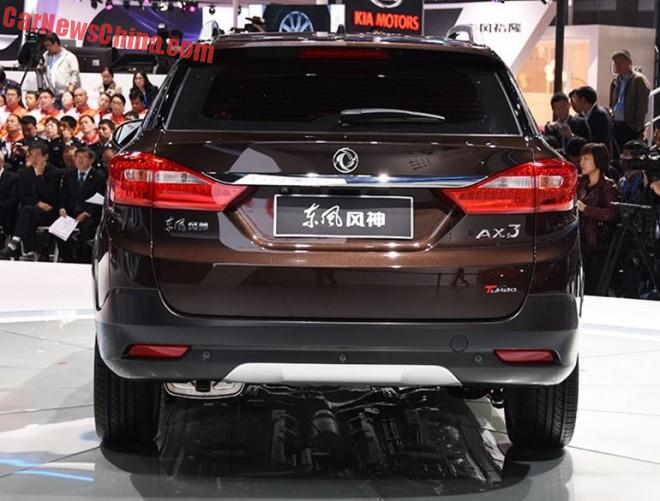 Design calms down a bit a t the back. Rear lights look fine, chrome strip too, but that exhaust pipe needs better integration with the bumper section.