Today in China Car History the beautiful Beijing Yanjing YJ5021 minibus, Spotted in China in one of the very few old neighborhoods in the Lido area, where it stood against a wall in a rather poor condition, while being abused as a storage room for a nearby shop.
The Beijing Yanjing YJ5021 was manufactured from 1978 until 1989 by a company called the Beijing Yanjing Automobile Factory, based right here in the capital. Yanjing is the old name of Beijing, and a popular brand name for all sorts of things, including the famous Yanjing Beer.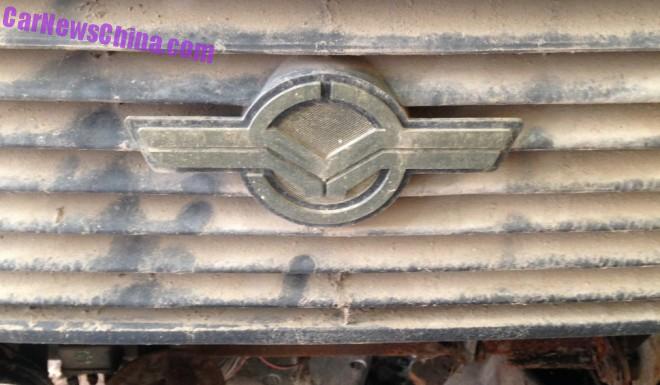 The company was founded in 1950 as the 'People's Liberation Army 3401 Factory', an army-owned repair shop for military vehicles. In 1970 they changed their name to Beijing Yanjing Automobile Corporation and started building a small range of commercial vehicles and minibuses.
Sadly the company never became a great success, no matter a fancy minivan, and in 1999 it was transformed to a general maintenance company, operating various repair shops for passenger cars, commercial vehicles, and army vehicles, still under the ownership of the armed forces.
Army-founded and funded car companies were very normal in the messy and unregulated 1980's and 1990's. Lots of separate entities were set up without any central coordination, on city and provincial levels. Earlier on we met the mighty Sanxing Desert King, which was born out of the  People's Liberation Army Third 603 Plant!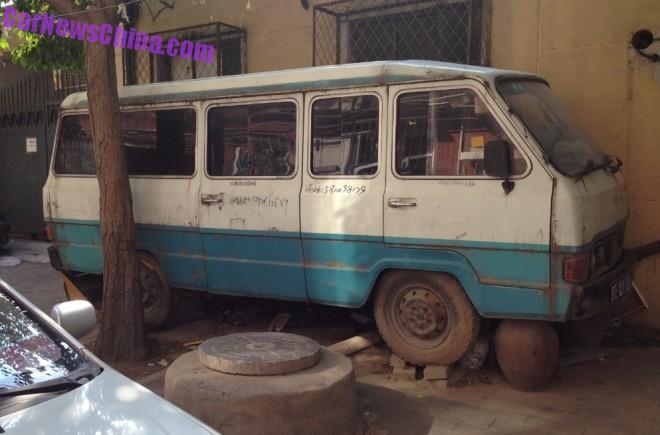 Although not sold in great numbers the YJ5021 was a regular sight on the streets of Beijing in the 1980's, simply because there weren't many other vehicles around. Sales were strictly local, and very few of the fine buses were sold outside the capital and nearby provinces.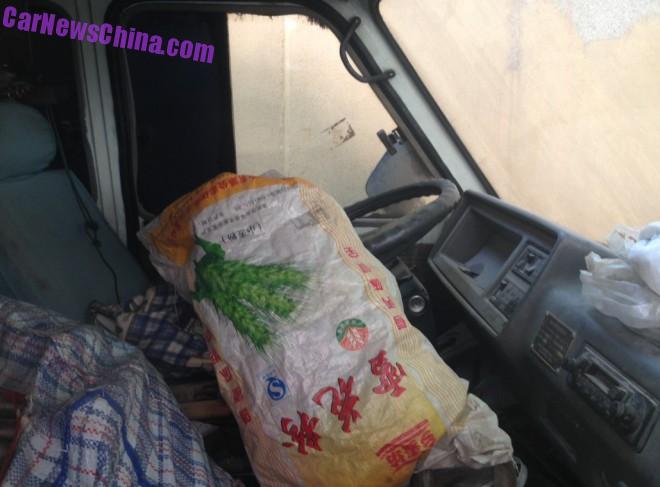 A very 1980's dash with loads of black plastic and a radio-cassette player in front of the passenger seat. The YJ5021 was powered by a '491QE' 2.2 liter four-cylinder petrol engine with an output of 95hp, good for a 119 kilometer per hour top speed. Transmission was a four-speed manual, sending power to the rear wheels.
The engine was developed and manufactured by the Shenyang Xinguang Brilliance Automobile Engine Corporation, a subsidiary of Brilliance 'Huachen' Automotive. This engine company still exists and sells engines to various local Chinese automakers, including to Beijing Auto for the BJ40.
Size of the YJ5021: 4950/1945/2100, and wheelbase is 2600.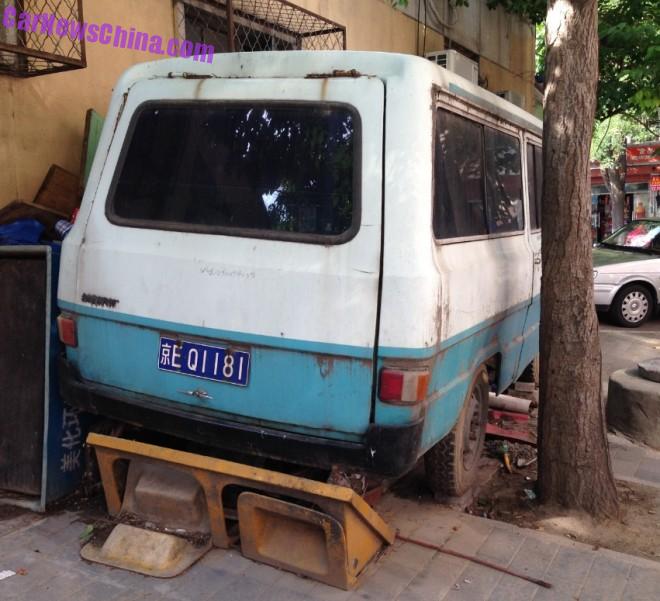 Large single door opens upwards. License plates are original and as old as the bus. Tiny taillight units located far on and over the corners.

She still has her badge on the back! Beijing Yanjing Automobile Factory.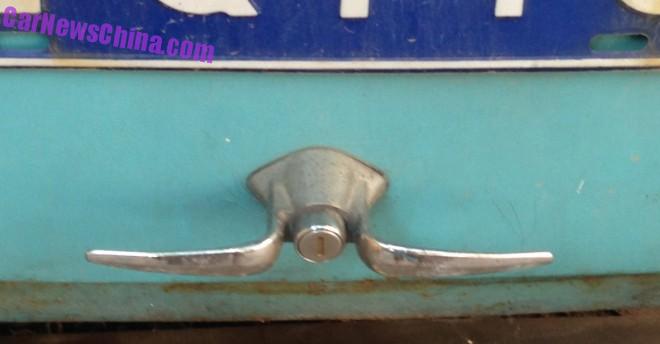 Brilliantly designed door handle.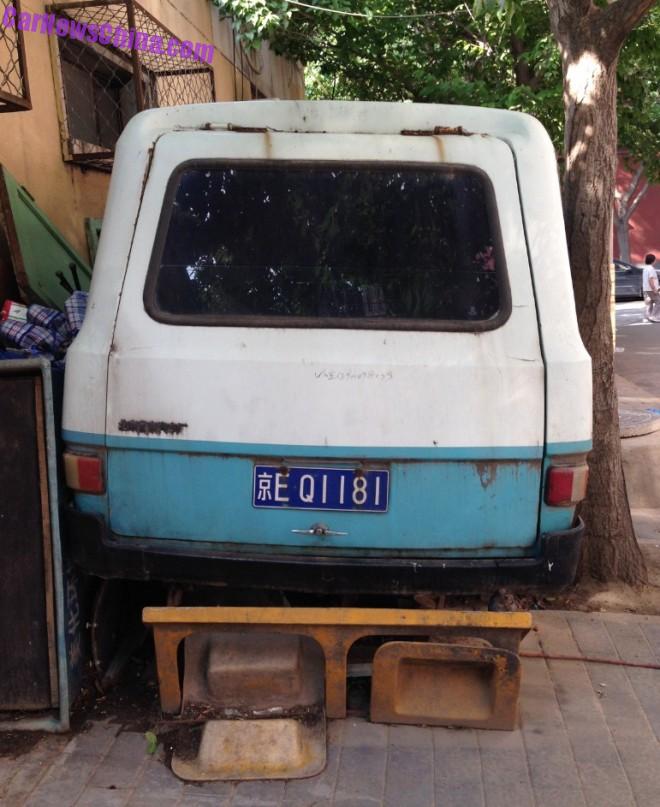 Locked in between a wall, a tree, and the top of an old garbage can. Poor poor Yanjing bus…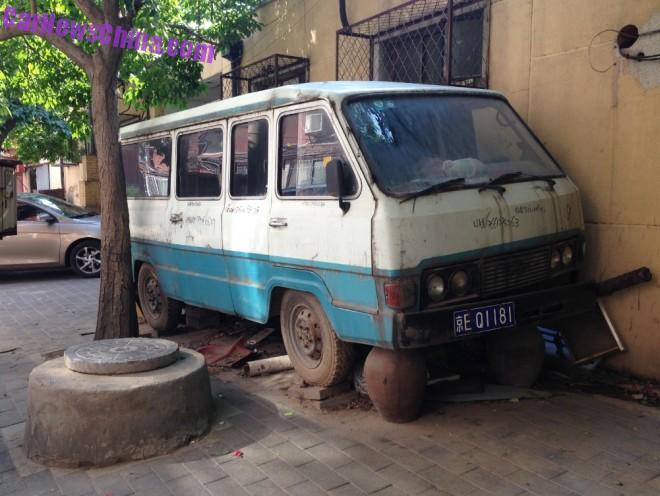 … but at least she still stands pretty! Most others are likely long scrapped and very dead. Lets hope this monument of Chinese automotive history may remain there in that old street until the end of times.
The base bus was designated YJ5021. There were other variants: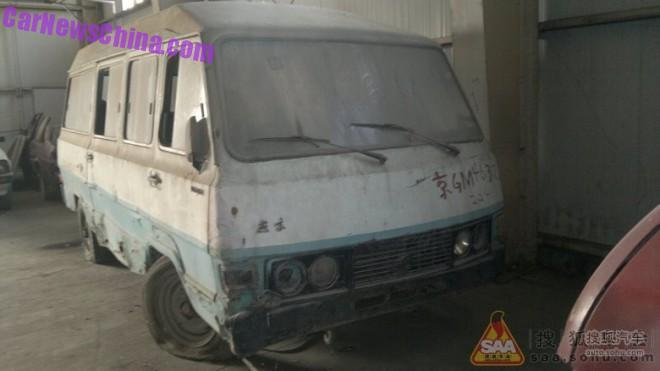 YJ5021 with a heightened roof and the Yanjing logo above the right headlights.
YJ5021 with darkened windows.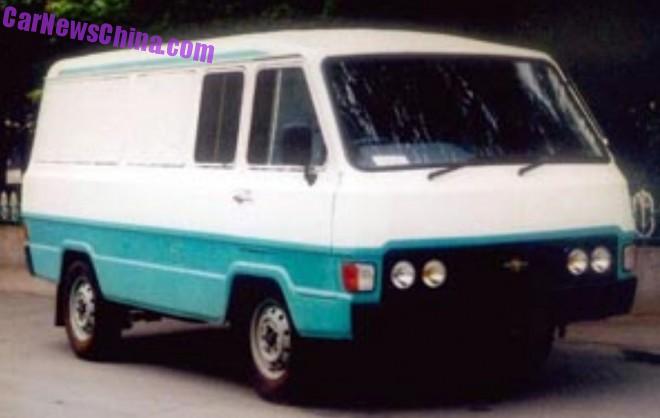 A panel van designated YJ5021 XXYA.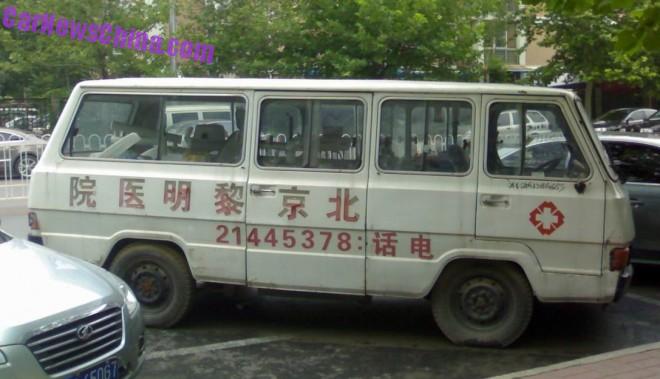 The ambulance variant was designated YJ5021XJHA. This particular vehicle once belonged to the former Yuanyi Mingli hospital in Beijing. A full set of photos including some of the interior can be found here.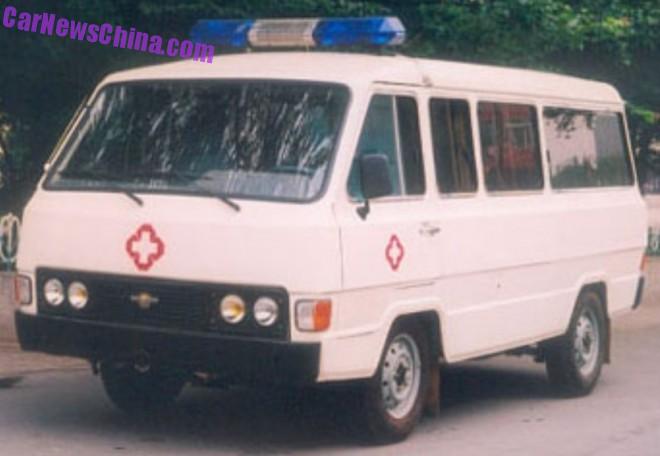 Another YJ5021XJHA, with blue warning lights.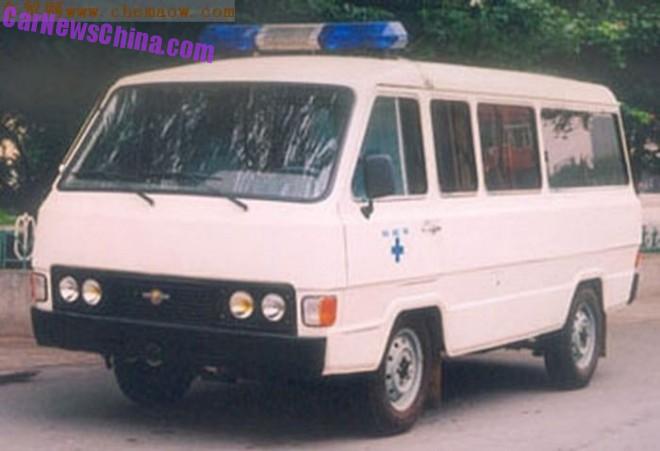 This is a variant of the YJ5021XJHA, designated YJ5021XFYA. It was a so called 'vaccination vehicle' where citizens could have their vaccinations injected without having to go to the hospital. Small blue cross on the doors, but not sure why it needed warning lights.
More history soon later!