The Beijing Auto BJ40 has been launched on the China car market. Price starts at 146.800 yuan and ends at 186.800 yuan. The coming of the BJ40 was delayed for many a times and we bet Beijing Auto is very happy they finally got it on the road. 
The Beijing Auto BJ40 debuted as the Beijing Auto Works B40 on the 2010 Beijing Auto Show, and over the years we have seen it testing all over the country. Interestingly, its appearance is basically unchanged and the engine is the same that 'powered' the 2010 concept.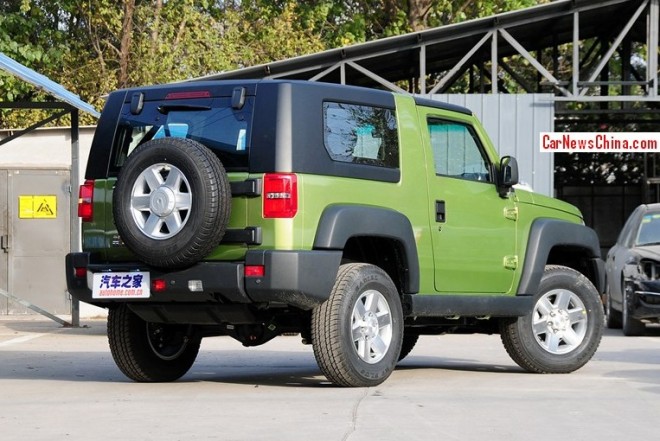 Roof panels, hard top, and doors can be removed, and the front window can be folded down. Here is how: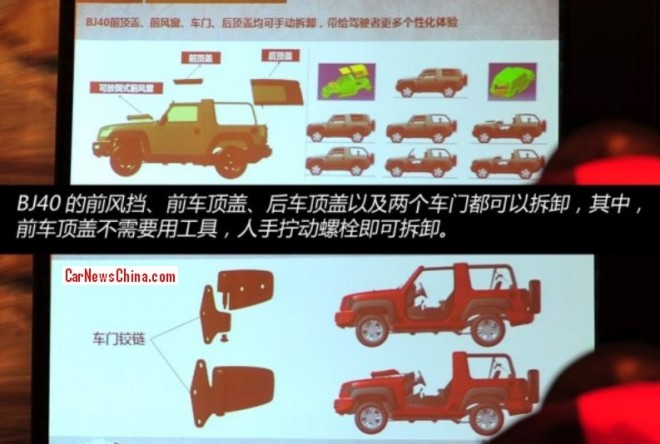 However, we have never seen this happening on a real car. And even at the launch ceremony Beijing Auto only showed this drawing. Well, we guess they are good for it…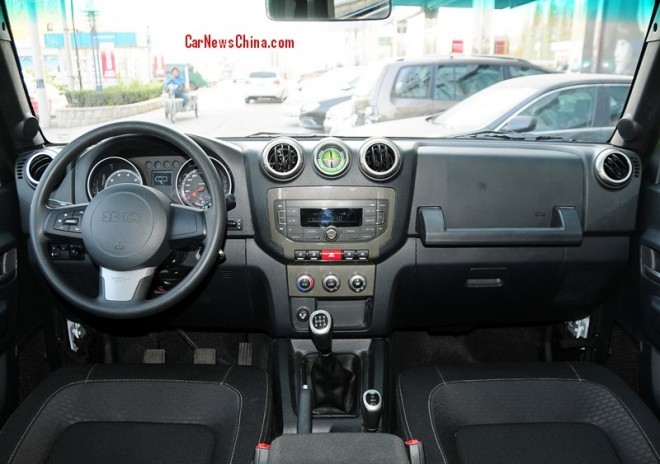 The BJ40 is powered by a 2.4 liter four-cylinder petrol engine with 143hp and 217nm, mated to a 5-speed manual transmission sending power to all four wheels. Size: 4350/1843/1834, wheelbase is 2450. The BJ40 seems capable of some serious off-roading; weight distribution is 50:50, minimum ground clearance is 210mm, approach angle is 37 °, departure angle is 33 °, with a 24 ° vertical angle. But the very limited number of horses seems to put a limit on the height of the mountains that can be scaled.
Curb weight is a porky 1830kg. Beijing Auto has not stated any numbers on top speed or 0-100. Fuel consumption is a steep 11.3 liters of petrol per 100km.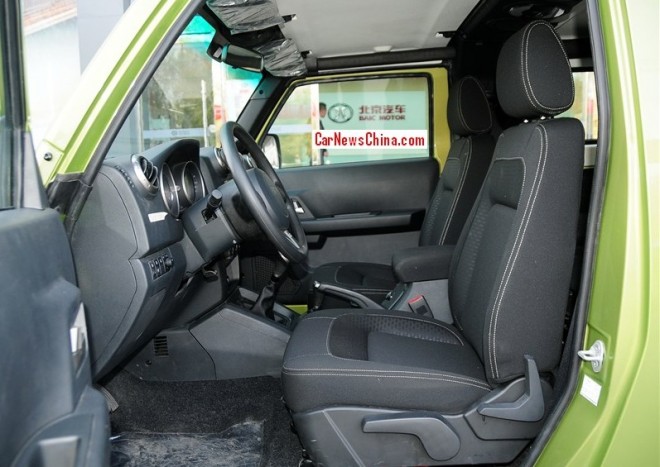 Handles for seat adjustment look like they come from a military or agricultural vehicle. Very big, very rough, and very plastic. This kinda style might appeal to a few hill-climbing freaks but not too much to boys & girls in the city.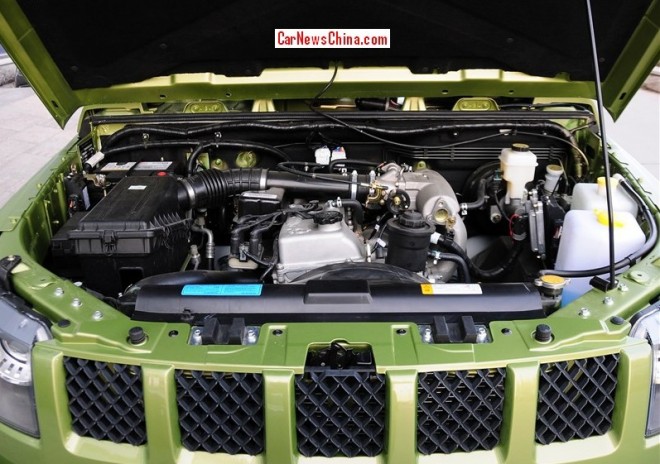 Engine fills whole bay but horses won't fill but the smallest stable.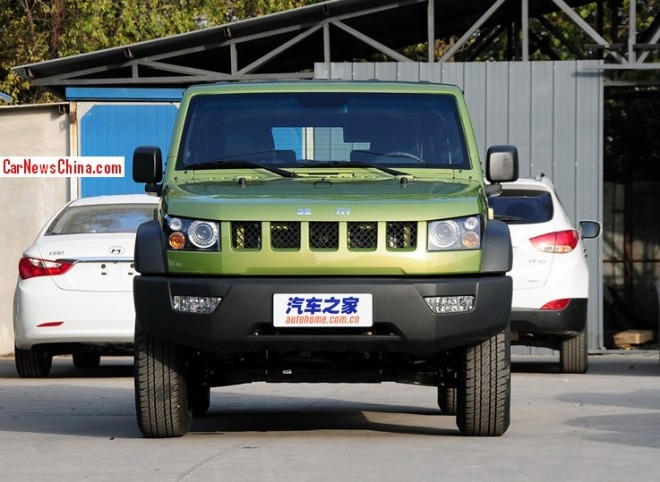 Design inspired by Jeep and such and such but the overall looks are certainly original, and in a way almost hip.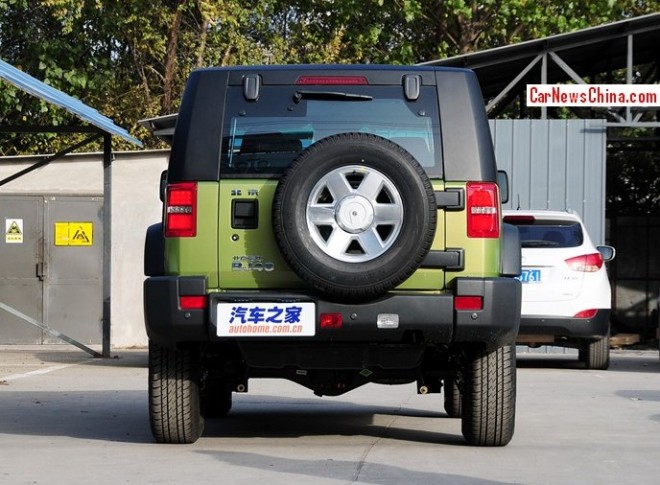 Spare wheel shows this Beijing Auto means Business!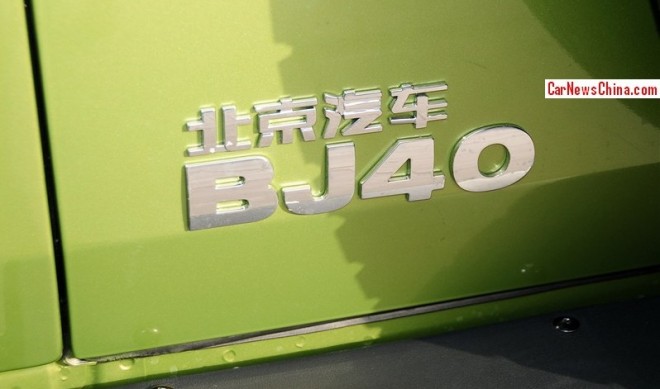 Oh BJ40, you are finally here… Welcome, and best of luck.