Today in China Car History the badass Sanxing Desert King, a giant SUV from the early 1990's. The Desert King was manufactured by a company called Beijing Sanxing Automobile Factory. The company was founded in 1956 as the People's Liberation Army Third 603 Plant, an army owned factory making military vehicles.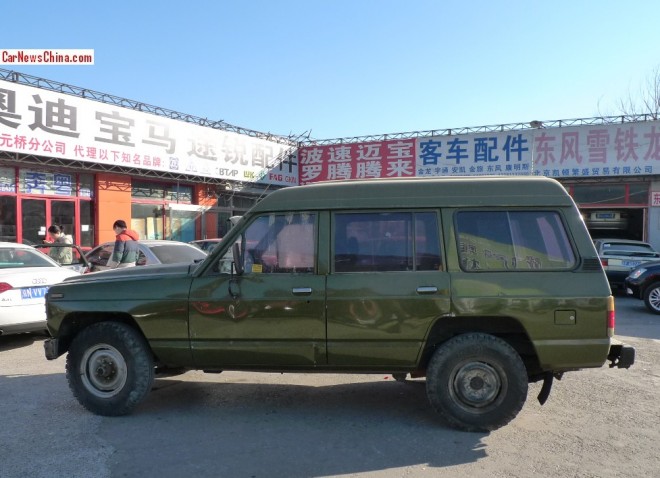 In 1992 the army decided to go into passenger cars to earn some extra money and changed the name into Beijing Sanxing Automobile Factory. The company still exist, now part of the larger state-owned conglomerate Xinxing Heavy Industry.
The huge Sanxing Desert King (三兴沙漠王/sānxìng shāmò wán) arrived in 1995. There were three variants: the BSX6470, BSX6471, BSX6472, the first was the most basic car, the latter the most luxurious version. Power was the same for all: a 2.2 liter CA488/104 four-cylinder petrol engine with an output of 73kw or 96hp.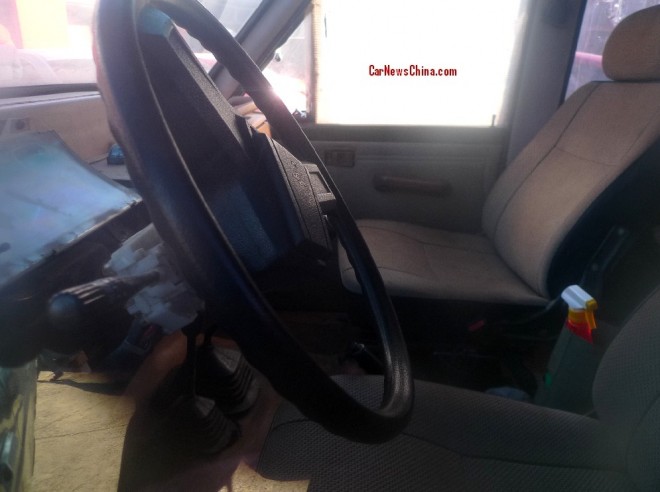 The engine was manufactured by First Auto Works (FAW) in Changcung City in Jilin Province, and has an interesting history. It was based on the famous 'Chrysler 2.2 Engine'. FAW bought the rights to the engine from the Chrysler Corporation in 1987. First Auto Works renamed the engine to CA488 and used it to power various variants of the Audi-based Hongqi. FAW also sold the CA488 to many other, mostly small, Chinese automakers, including Beijing Sanxing Automobile. That giant Chinese monster has an American heart!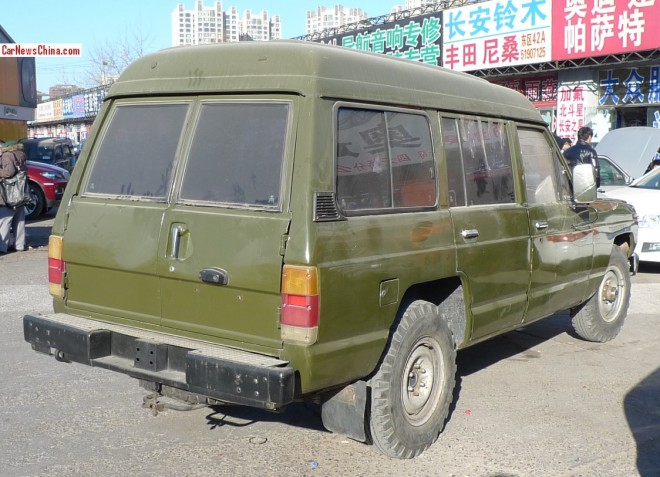 Big she is! Size: 4740/1850/2000, weight is 2135kg. Fual consumption: 9 liters per 100km. Max speed was 130km/h. Drive-train was 4×2 or 4×4. This particular example is likely an ex-army car. It has the correct army color, comes with a tail hook, and has an army-style number on the front bumper (see first pic).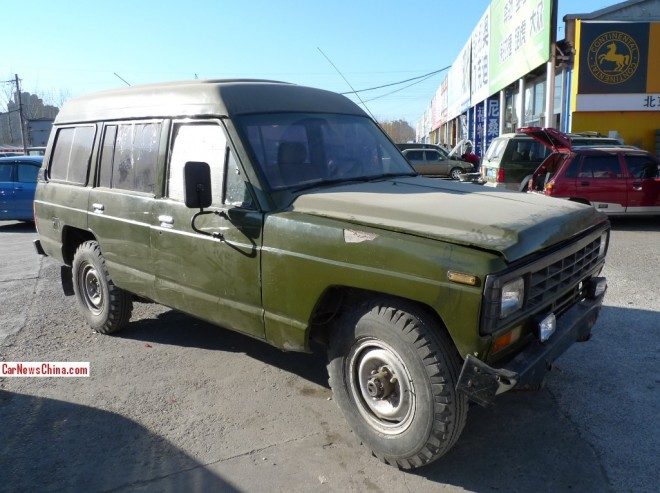 I met this beauty of a beast last weekend on a car market close to the Ikea in east Beijing. The great vehicle was in a rather sorry state and seemed abandoned. It didn't have license plate or insurance stickers. Paint was poor and many parts looked as if they could fall off the vehicle at any time. However, the tires were full of air and the fog lights on the bumper looked new, so somebody must be taking care of this very fine car.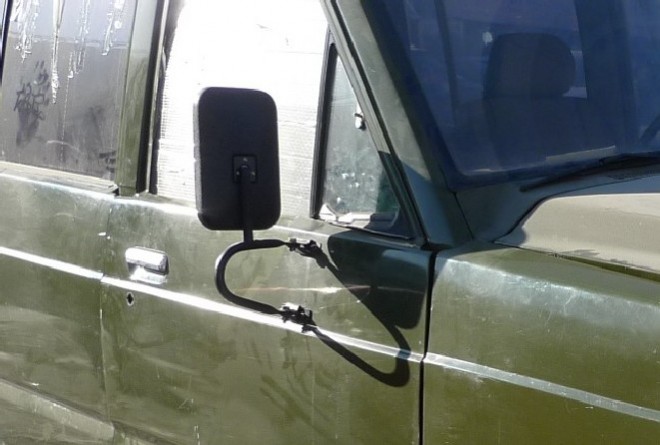 Best rear view mirror in the business! Production of the Desert King continued all the way until 2000. Today the company is specialized in building tanker trucks based on existing chassis, mostly provided by Dongfeng. Biggest customer is the army.
Via: XXcig, ClubAuto, Taobao, CEC, 997788,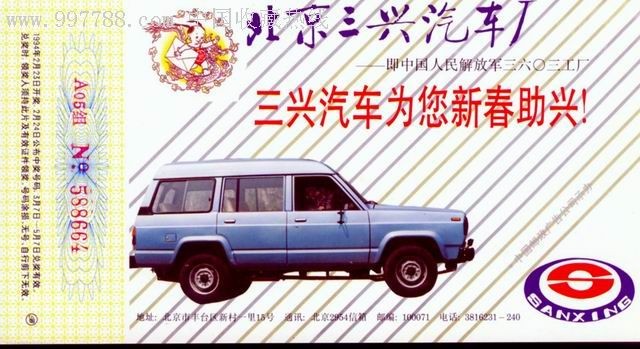 Period post card showing the BSX6470.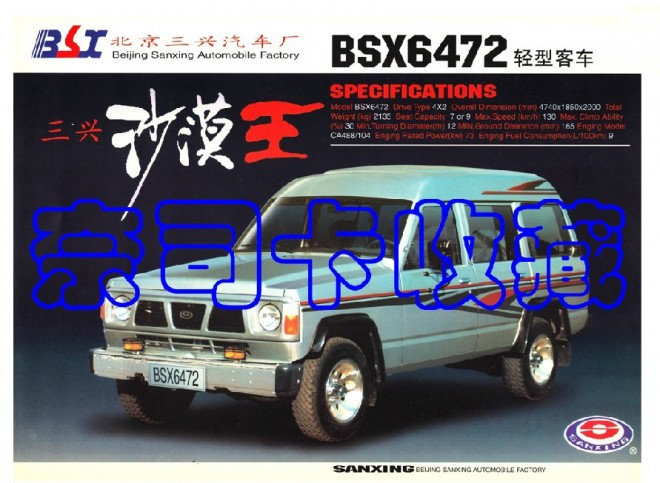 Period brochure of the top-spec BSX6472, with a different front, racy stripes, and sporty alloys.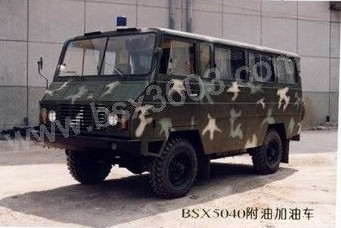 This story ends with the BSX5040 military van, one of the vehicles made by the People's Liberation Army Third 603 Plant before they went on with the Desert King.
---