The new Honda Greiz has been unveiled in China, another sedan in a market that begs for SUV's. Honda didn't go auto show but decided for a small 'private' party, leading to a disaster: dark room + dark background + gray car = shitty photos no matter what. Worst of all; the lone car on stage was parked straight against the wall, so no shots of her ass.
Happily, we also have some photos of the Greiz out in the wild. Showing a messy grille with a lot of lines, the largest headlights possible on such a small car, and the tiniest wheels possible on such a big car. And check out that lip at the low end of the front bumper! That is truly dangerous.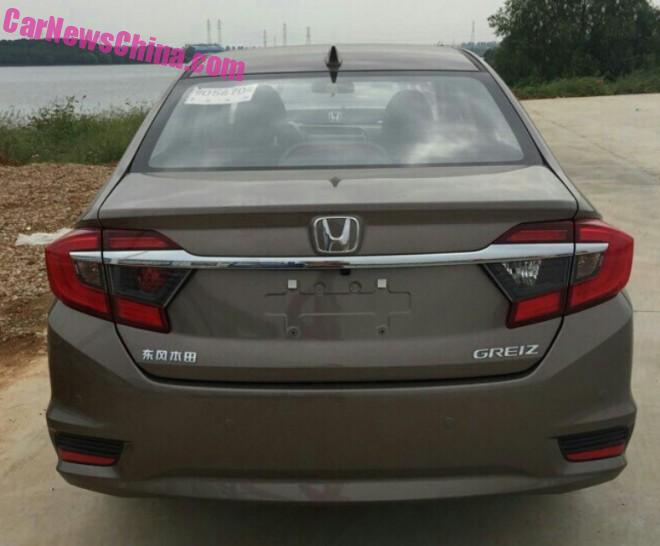 Here then is the ass. Taillights are unfashionable large, but connecting chrome strip is cool. Honda logo almost hits said strip, indicating someone didn't measure things too well.
The Greiz is manufactured in China by the Dongfeng-Honda joint venture. Price will range from 76.800 yuan to about 100.000 yuan.
It is basically a slightly more sporty variant of the Honda City, with a different grille, different bumpers, and different taillights. The Honda City is made in China by Guangzhou-Honda, Honda's other Chinese joint venture.
China thus will have the same car twice. This kind of madness is perfectly normal here where most foreign automakers have various joint ventures with various Chinese car companies, and each always wants what the other one has.
Honda also makes two similar compact SUV's: the Honda XR-V and the Honda Vezel.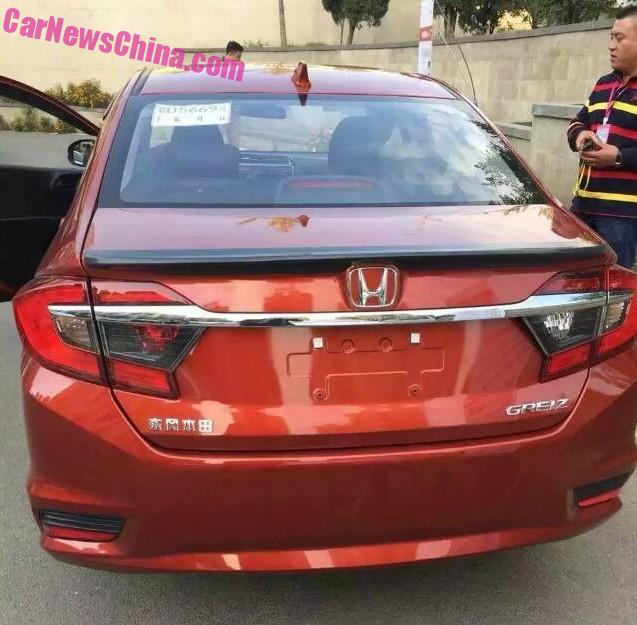 In orange with an extra big spoiler.
There will be only one engine available: a 1.5 liter four with 128hp and 155nm, mated to a CVT. The same engine is rated at 118hp in the City, and the City is also available with a 140hp 1.8. This engine will probably joint the Greiz line-up later.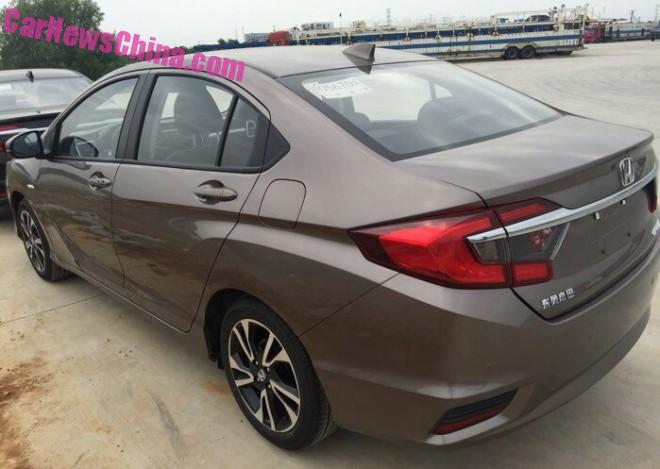 Taillights look so big and heavy they seem to drag the whole car down.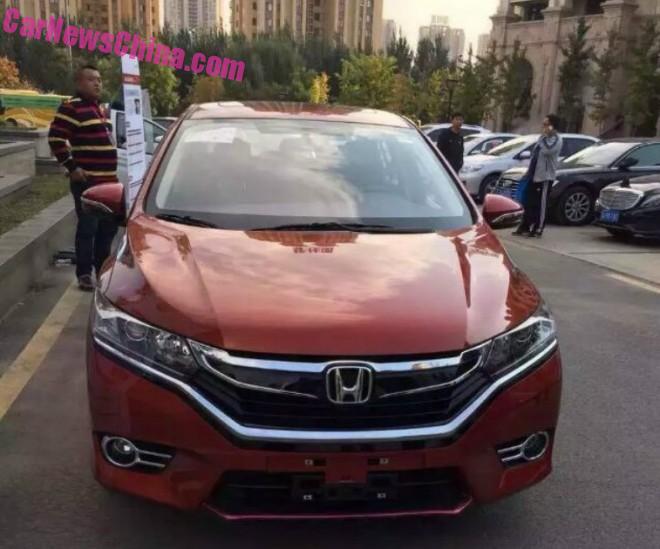 The dressed up orange car again, also with shiny chrome thingies around the fog lights.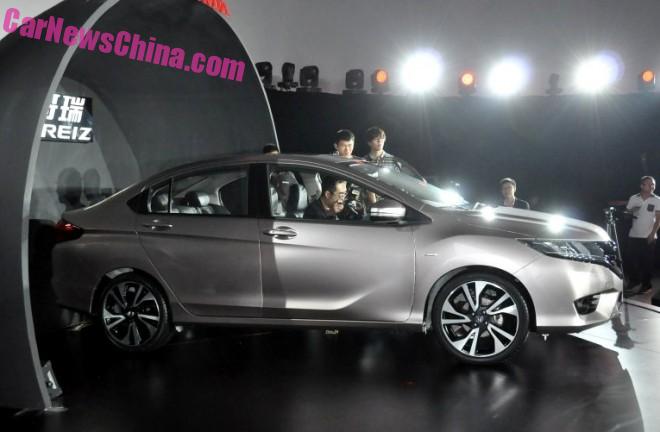 Oh…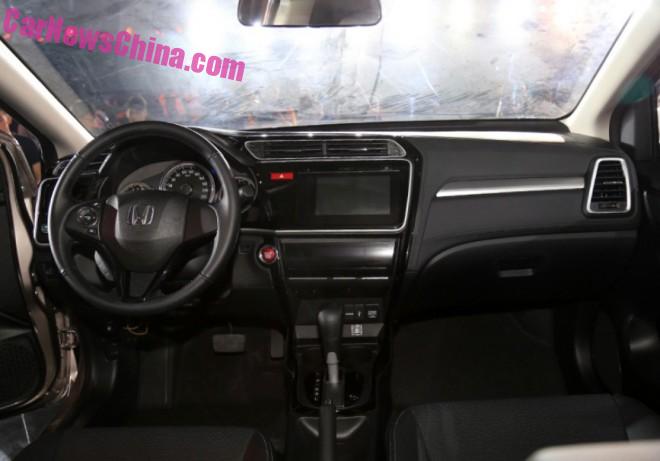 This dash is just horrible. A complete mess of lines and styles, Small infotainment screen. Analogue dials. Steering wheel from 1987. And check out that tractor-style gear lever!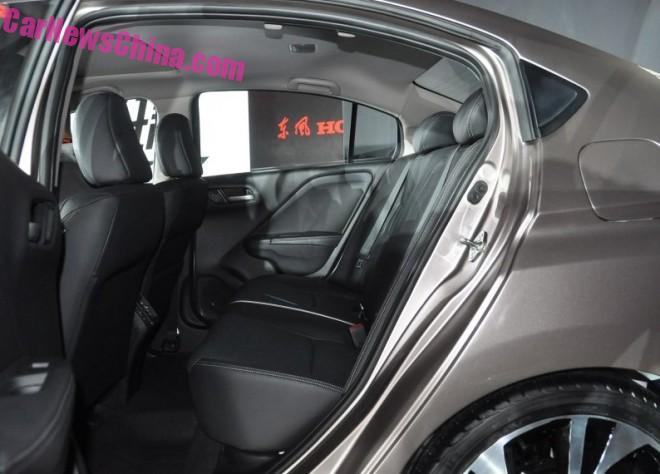 Third side window is fake. Horrible Honda.