Today in China Car History a very special car: this is the mighty Hongqi HQ3 parade car, based on the Hongqi HQ3 sedan, which was based on the fourth-generation (S180) Toyota Crown Majesta. The transformation started with deleting the entire roof, and continued with stretching the car by 30 centimeter, strengthening the windshield, adding a parade handlebar, and putting flags on the fenders.
The Hongqi HQ3 series was manufactured from 2006 until 2010. There were two variant: the HQ300 powered by a 3.0 V6 with 231hp and 300nm, and the HQ430 powered by a 4.3 liter V8 with 280hp and 430nm. The fourth generation Crown Majesta was at the time manufactured in China by the FAW-Toyota joint venture. FAW, or First Auto Works, is the owner of the Hongqi brand.
Hongqi could use the Crown under a separate license agreement with Toyota. Hongqi basically pulled a few cars from the line, changed the grille, changed the badges, and a job was done. The engines in the HQ3 are the same as in the China-made Crown. FAW's reliance on Toyota continues with the new Hongqi H7 which is based on the fifth-generation (S200) Toyota Crown.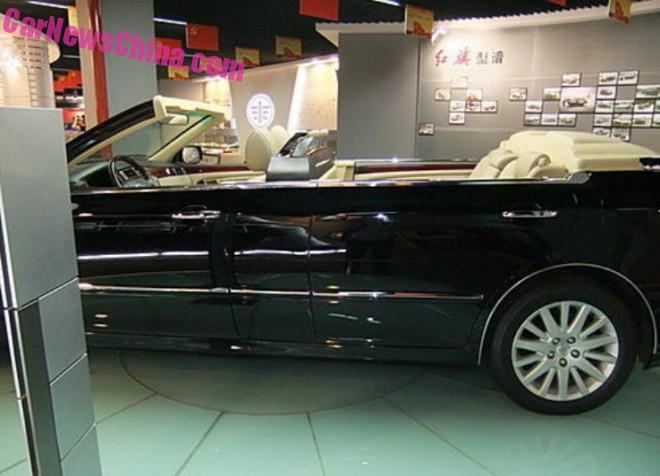 The parade car however was a Hongqi project without any input from Toyota, just like the one-off HQ430 limousine. Work started in late 2008 and was completed in mid 2009. Detailing and craftsmanship are top notch, this was a serious project. It was originally intended to be the successor of the somewhat mad Hongqi CA7202E3-L (with babes!).
Sadly however only one example was made, it was used only twice, and then shipped off to the FAW Hongqi museum near the Hongqi factory in Changchun where it remains until today.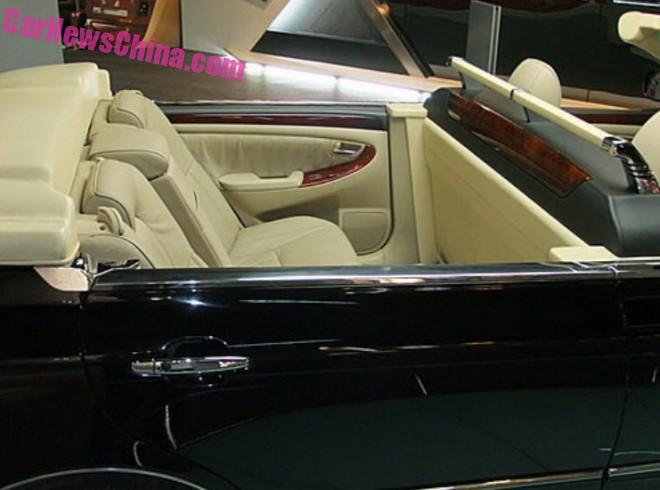 Thick chrome bars over the doors. Two captain seats in the back. Handlebar in the middle, with chrome pillars and a wooden panel below. The HQ3 parade car does not have a convertible roof, so when it rained the paraded needed an umbrella.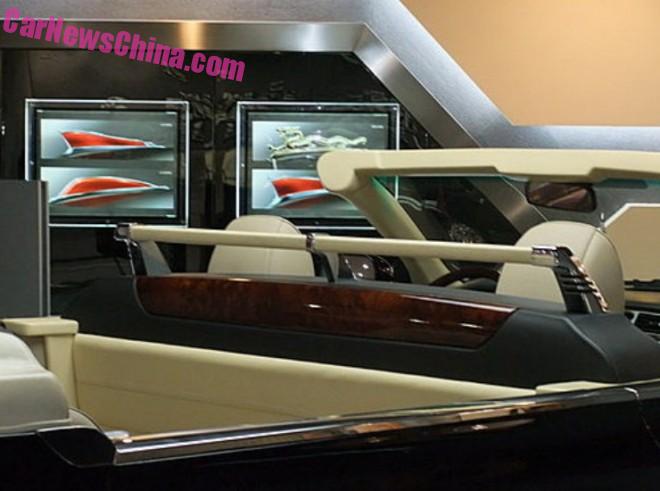 Normally, the paraded VIP would stand in the middle, holding the bar with one hand while waving to the populace with the other. The overall setup of the vehicle is similar to the recent Hongqi L5 parade car that was manufactured for Belarus.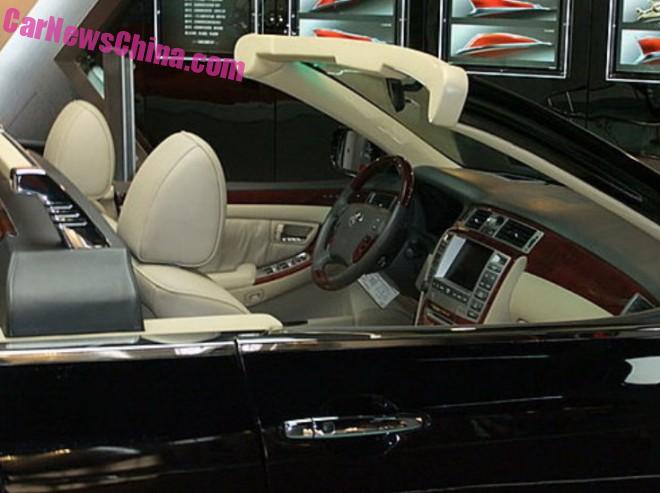 The headrests of the front seats are very close to the handlebar. Dashboard the same as in the standard car. Front window strengthened and dressed in the same color as the interior.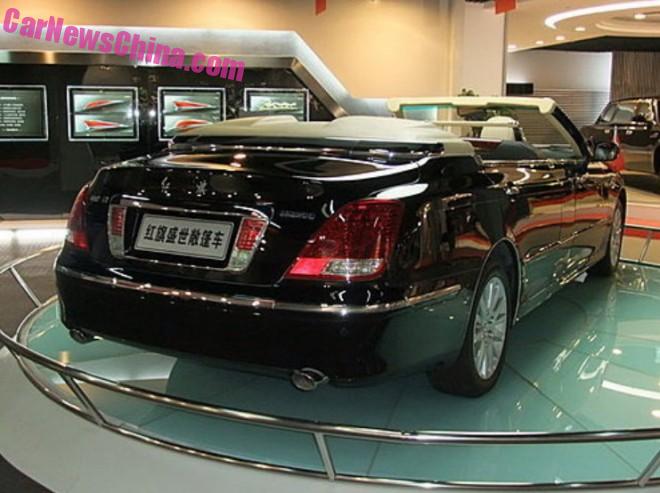 The rear end is very high due to the addition of the beige panel behind the rear seats. The panel functions as a wind-shelter and does not harbor a roof.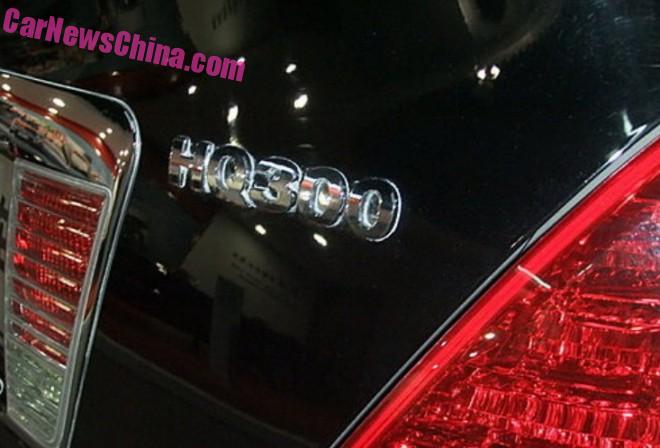 The parade car is based on the V6 powered HQ300.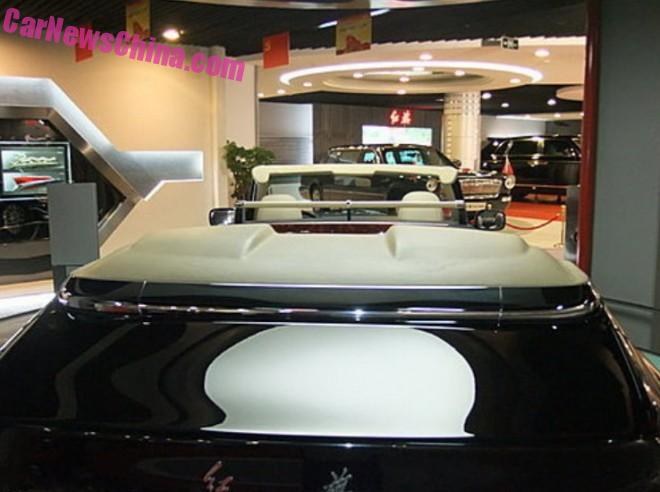 No rear view in a parade car.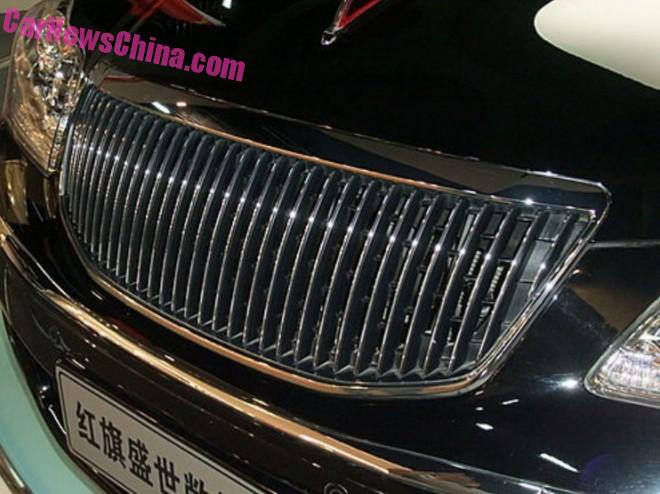 The shiny shiny Hongqi grille.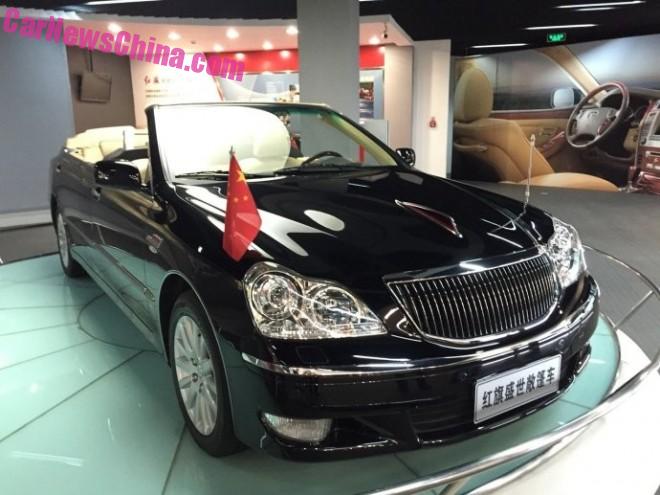 Too bad they made only one, this is a fine parade car, and the flag seems to agree.
With thanks to Celsior!