Here we have a very special bullet proof limousine, it debuted as a concept car at the 2006 Beijing Auto Show. Its full name is the Hongqi HQ430 New Flagship. It was based on the Hongqi (Red Flag) HQ430 sedan which in turn was based on the Hongqi HQ3 sedan which in turn was based on the Toyota Crown Majesta. 'New Flagship' refers to the old Hongqi Flagship which was based on the Lincoln Town Car.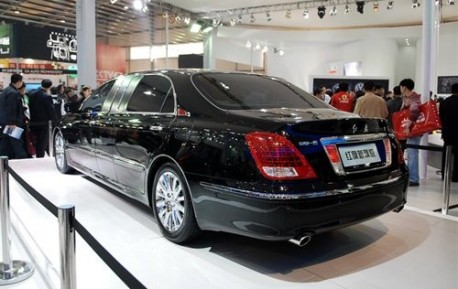 The HQ430 New Flagship was to be the new limousine-of-choice for high ranking government officials who by that time mostly used the Lincoln-based Hongqi's or Audi's. The New Flagship was stretched by 55 cm which brought the total length to 5.02 meters. It was bullet-proof; European B4, U.S. 3A standard. Power came from a Toyota 4.3 V8 that pooped out 280hp.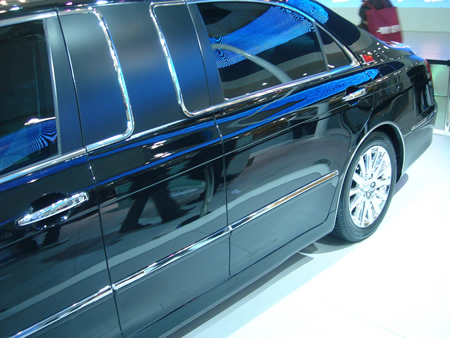 Sadly, this concept is the only one HQ430 New Flagship ever built. The government didn't want it, most likely because driving around in a car based on a Toyota from arch-enemy Japan was not considered a proper idea inside the Chinese Communist Party. Where this lone example is today is unknown, it is not in the FAW-museum in Changchun and not in any other museum. It is probably rotting away in some secret warehouse near the factory.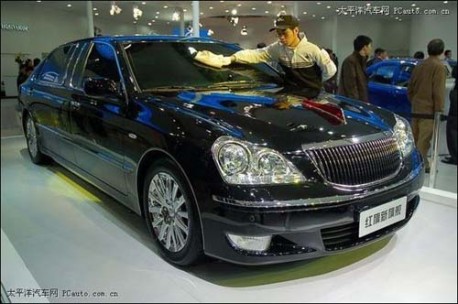 That would be too bad indeed because whatever its origins this Hongqi HQ430 New Flagship is a mighty bullet-proof machine!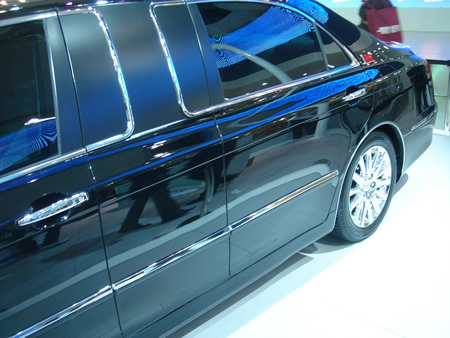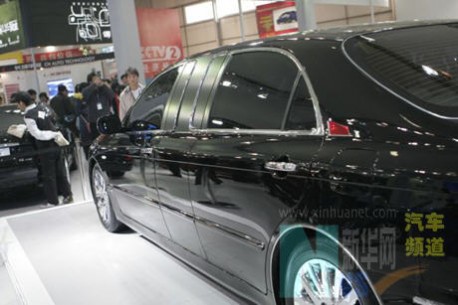 Note red flag ornament on the C-pillar.