A very clean and very black Hongqi HQ300, seen on a dusty day in central Beijing. The Hongqi, Red Flag, HQ300 debuted in 2006 and was made until 2010. The series name was 'HQ3', and it was based on the fourth-generation (S180) Toyota Crown Majesta that was made in China by the FAW-Toyota joint venture. FAW, or First Auto Works, is the owner of the famous Hongqi brand.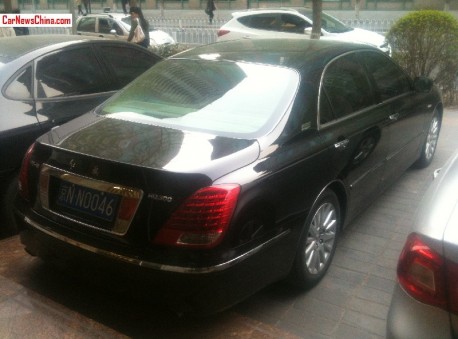 The Hongqi HQ300 is powered by a 3.0 V6 with 231hp and 300nm. The HQ3 was also available as HQ430, powered by a 4.3 liter V8 with 280hp and 430nm. Both engines were sources from Toyota and also used to power the China-made Crown. FAW's reliance on Toyota continues with the new Hongqi H7 which is based on the fifth-generation (S200) Toyota Crown.

The characters 'Hongqi' are written in Mao's handwriting. The HQ3's biggest buyer was the Chinese government, as with most Hongqi-branded cars. Very few ended up on the private market and those who did usually had the cheaper V6 under the bonnet. When new in 2006 the HQ300 was priced at 399.800 yuan and the HQ430 at a very steep 688.800 yuan. One famous customer is the late Kim Jong-il who secured a HQ430 in early 2012. Hongqi aimed even more at head-of-states with the gigantic HQ430 New Flagship stretched limousine, but sadly it never saw production.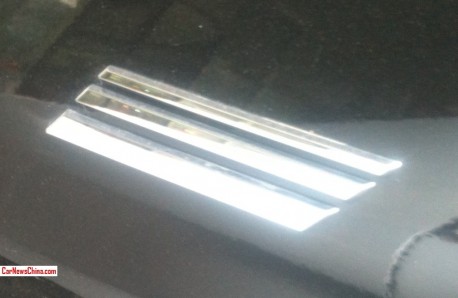 Speedy decoration on the C-pillar.