This is the new Wuling Baojun 330 sedan, it will debut on the Guangzhou Auto Show in November and launch on the Chinese car market just before year's end. The Baojun 330 has become a neat a not overly exciting vehicle, intended mostly for first car buyers in third and fourth tier cities.
The Baojun 330 will be powered by a 1.5 liter four-cylinder petrol engine with an output of 109hp and 135nm, mated to a five-speed manual. Size: 4300/1748/1500, wheelbase is 2520.
Baojun is an entry level brand under the SAIC-GM-Wuling joint venture, in which GM has a 43% stake. The other partners are SAIC (aka Shanghai Auto) and Wuling Automotive. SAIC and GM are tied up in the giant Shanghai-GM joint venture that makes Buick, Chevrolet, and Cadillac cars for the Chinese market.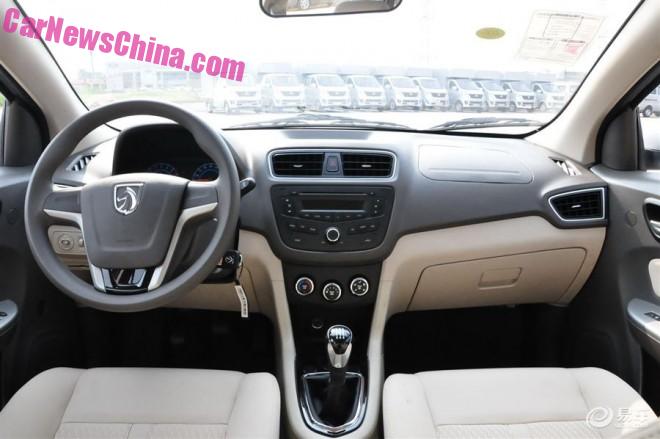 Interior too is on the safe side of crazy. Black over beige with some shiny bits. Most interesting: the panel around the gear lever has the same shape as the Baojun logo. How hip is that?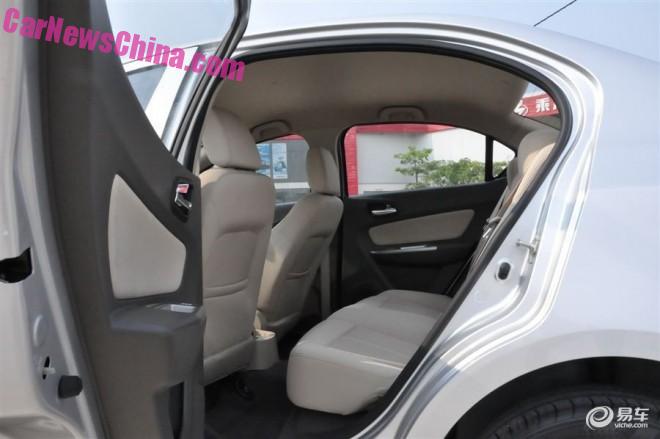 The seats are in light beige, the doors in brown and light beige, the floor is brown, and the ceiling is beige. No black, in the back.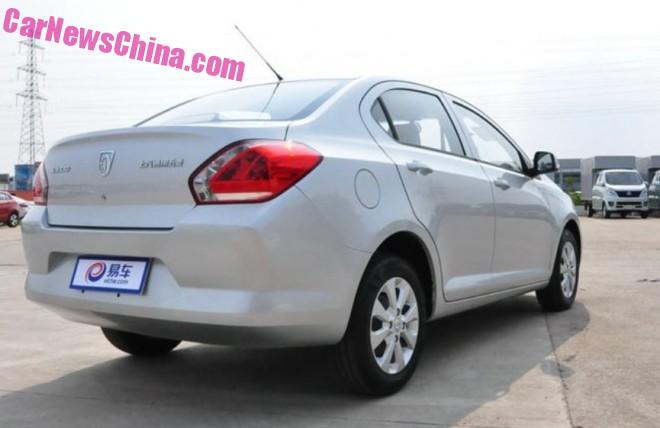 Rear lights are unfashionably large, but they look somewhat cool. Subtle spoiler in the boot lid. Pipe invisible. And the wheels are far too small, as usual.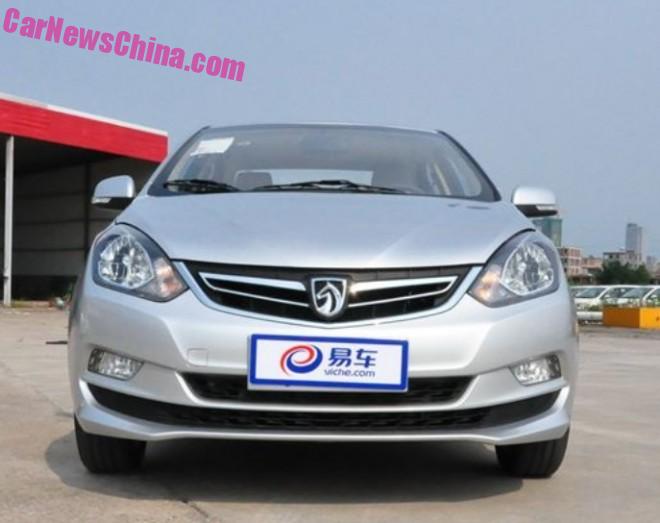 More utility than car. It might look better in red. But don't count on it.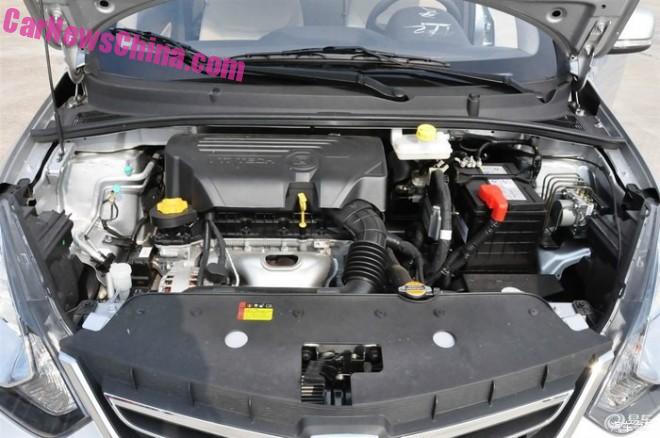 The 1.5, an oldie sourced from General Motors.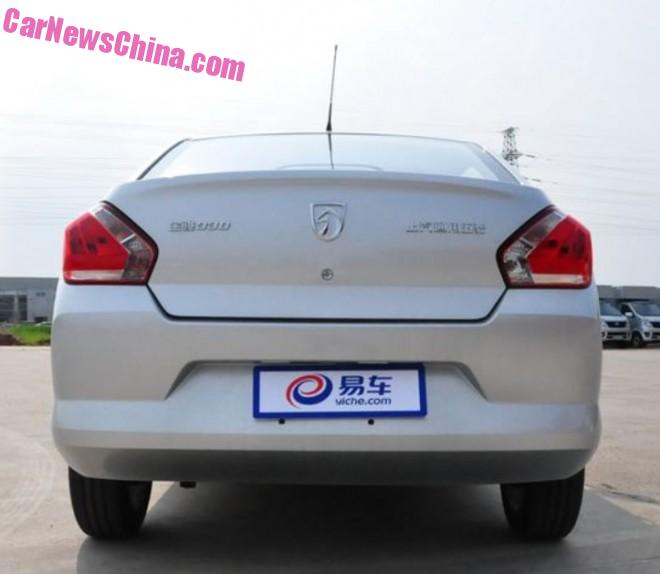 Ha!, that's the pipe there about 20 centimeter to the right from the left wheel. Gotya!