Here we have the sad, sad remains of what was once a very proud 8th generation Buick Roadmaster, built sometime between 1991 and 1996, now left to rot in the wilds of Wuxi as a flowerpot and a rubbish bin. Wheels sadly stolen, the once proud Roadmaster has to lie on its belly in shame.
The interior was truly a dump, filled with years worth of vines and trash.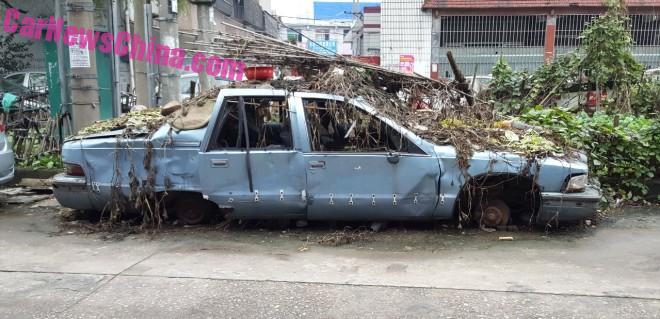 Power for this giant came from a mighty 5.7 liter V8 that in the best American tradition only pooped out a paltry 260hp in its strongest variant. Transmission was a 4-speed automatic, sending power to the rear wheels.
The Buick Roadmaster stood on the same GM-B platform that also underpinned the Buick Roadmaster station wagon, the Buick Estate, the Chevrolet Caprice, the Chevrolet Impala SS and the Oldsmobile Custom Cruiser. Oh yez, those were the golden days of platform sharing!
The Roadmaster was never officially exported to China, but some arrived via diplomatic and other misty channels. This Wuxi car is the fourth Roadmaster we have seen in country, and easily the worst. Happily, the other looked slightly better: purple in Shanghai, black in Dalian, and blue in Beijing.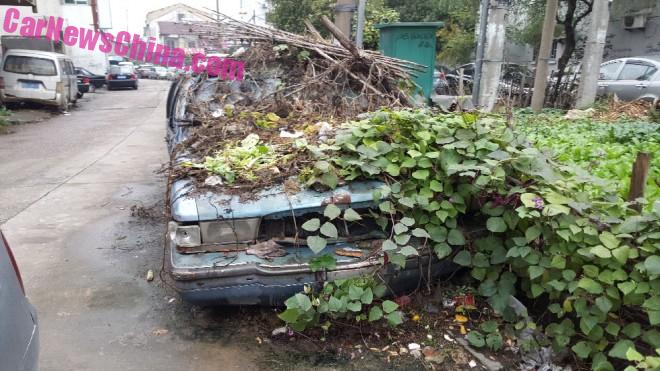 Peeking through the vines, begging me to rescue it from it's certain demise, but alas, I fear it is too far gone to be rescued.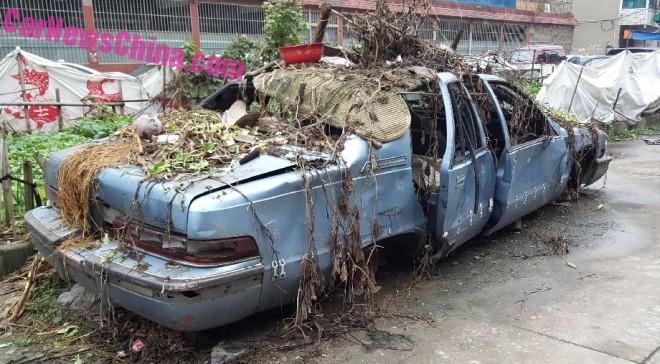 A shot from behind, why people would be so cruel to a car is beyond me, it's just sad.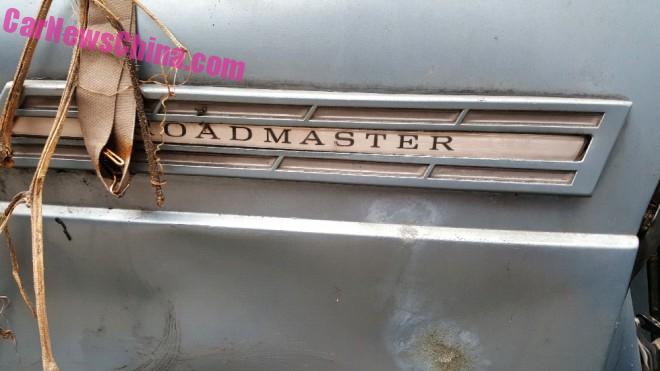 May you rest in peace, mighty Roadmaster.
Now, you may have noticed that the author of this post is someone new. Well, I thought I would take a moment to introduce myself. My name is Sam Faulkner, I am the brains behind the Facebook page Bydforthewin, a page dedicated to showcasing the rare and unique cars that are still visible on the streets of China, focusing on Shanghai and the surrounding cities such as Suzhou and Wuxi.
My pictures have appeared on this site before, Mondeo and Mini. Currently I live in Suzhou where I am attending university and on my one free day a week I love to jump on a Bullet Train and go to different cities for a day, just to see what cars there are there. Car spotting is my obsession and I will be helping the guys at CarNewsChina.com out every now and then with posts about old cars and look forward to providing you with interesting spots every now and then. Now for a bit of promotion J, be sure to like my Facebook page www.facebook.com/bydforthewin to receive a regular dose of interesting cars in China.
Happy spotting!