A massive Buick Roadmaster Limited sedan, Spotted in China in the faraway suburbs to the west of the great city of Shanghai by Reader Antoine Chalendard, thank you for the pictures! The vehicle appears to be in very good shape, paint still fresh, chrome still shiny, all parts on the car, and no rust in sight. Wine red color scheme rather special for the Roadmaster.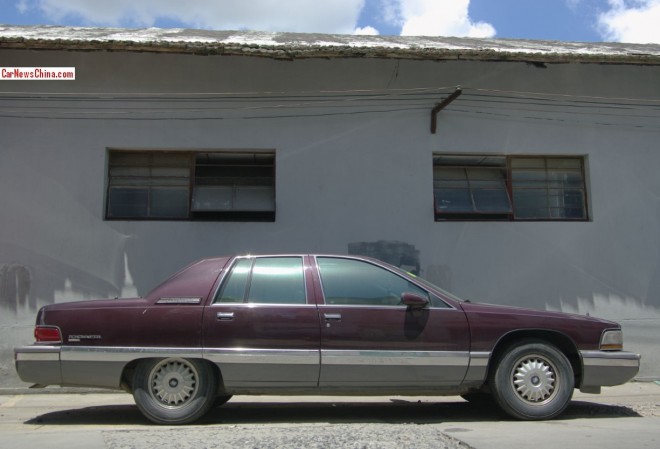 Beautiful pictures again, Mr. Chalendard is fast becoming a seasoned expert in the spotting business. The eight generation Buick Roadmaster was manufactured from 1991 to 1996 in a GM facility in Texas. The Roadmaster was powered by a badass 5.7 liter V8 with an output of 260hp and 454nm. Lot of power but it needs, the Roadmaster is 5.5 meter long and weighs 2000 kilo. Transmission was a four-speed automatic, no manual available.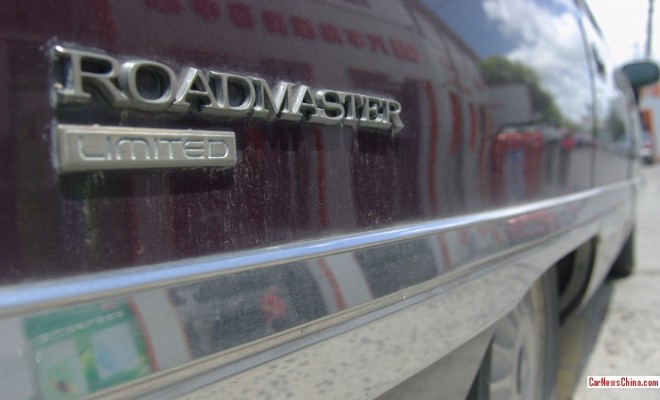 Limited was the top trim-level, fitted with a luxurious all-leather interior and electric everything.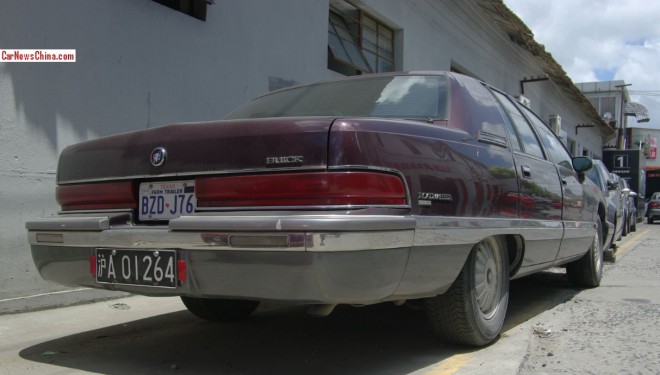 The Roadmaster was never officially exported to China but some arrived via the gray market or other misty channels. This particular car has black license plates indicating it was imported by a foreign-owned company, which were allowed to import their own cars in the 1980's and 1990's.
The Roadmaster thus is a very rare car in country. We met only two other examples: dusty in the Dongbei, and blue in Beijing.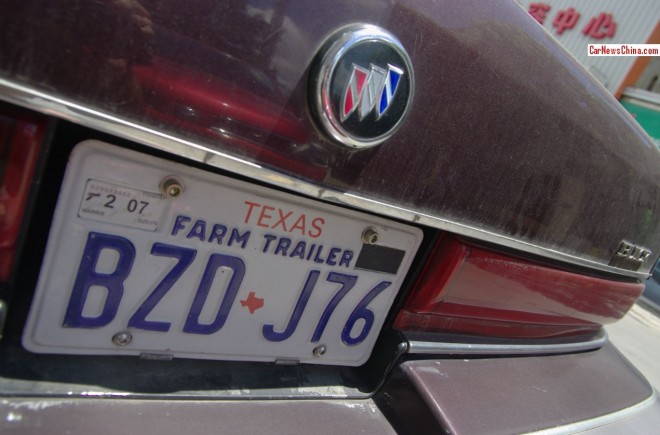 Authentic Texas license plate. In Texas, the 'Farm Trailer' registration comes with several advantages, including a very low license-registration fee. Read all about it here (scroll down a bit). The Roadmaster, but big as the biggest trailer, if obviously no farm trailer. Texas police would be very pissed off and start shooting at things! Shanghai police is cool with it.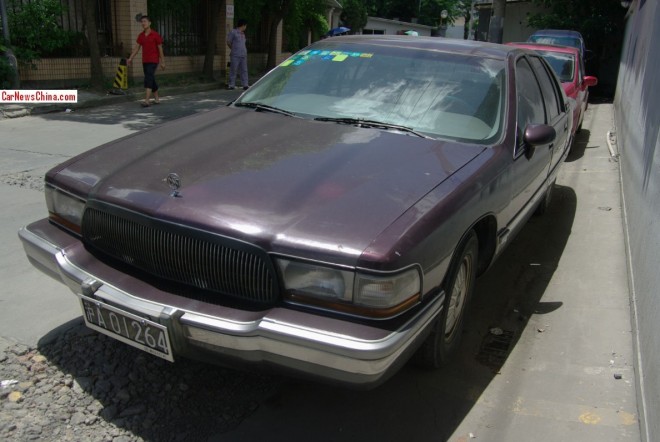 Still has the Buick hood ornament. A massively beautiful car. It must be great to waft around with this wonder limousine through the quiet Shanghai countryside. May she ride long and forever.