An incredible beautiful Rolls-Royce Silver Spur Mark 1, Spotted in China in a supercar shop on the Beijing Tuning Street. The old Roller was in absolute super shape, perfect in paint and chrome, and original down until the wheel covers. It was not for sale…
The Silver Spur is the long-wheelbase version of the Silver Spirit, and then there was the super stretched Silver Spur III Mulliner Park Ward Limousine. The Silver Spirit was manufactured from 1980 until 1999, and the Mark 1 from 1980 until 1989.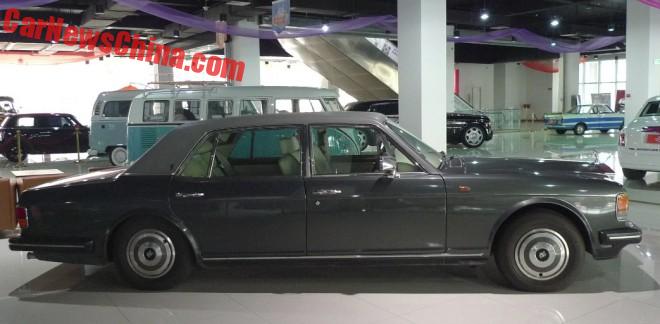 The massive limousine was painted in dark gray with a slightly less darker gray vinyl roof. Chrome strips over the bumpers and doors, chrome window frames, door handles, and mirrors.
The Silver Spur Mark 1 was powered by the famous 6.75 liter V8 engine with about 280hp, mated to a GM-sourced 'THM 400' 3-speed automatic transmission.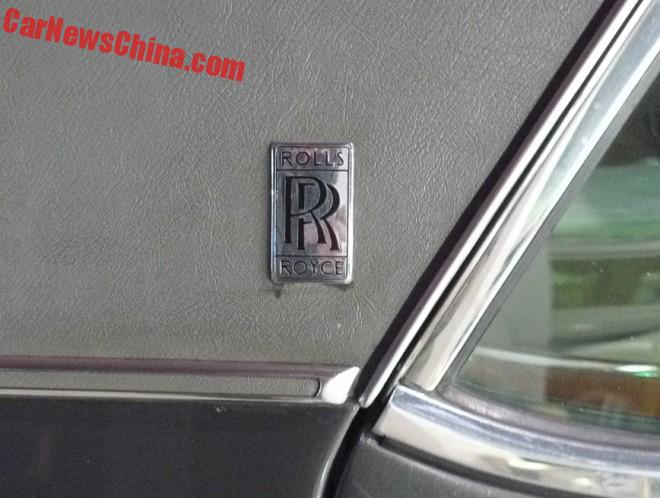 The Rolls-Royce badge on the D.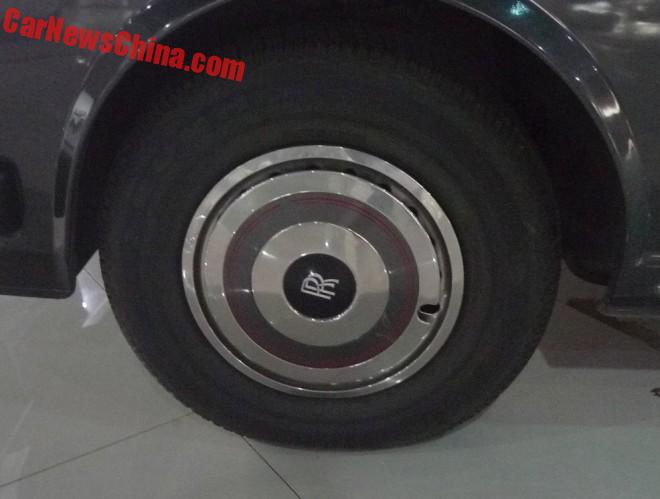 The incredible arty wheel covers with two red lines over the middle circle.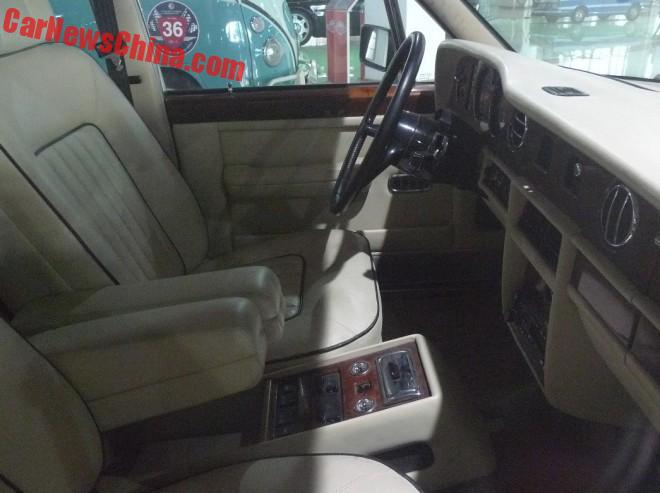 The interior was completely perfect too, with creamy white leather, separate arm rests, and loads of wood and chrome. This particular car belongs to the owner of the shop, and he has an entire collection standing around, more on that in a later post. Sometimes he sells some, buys some, buys some back again, so the collection in the shop always changes.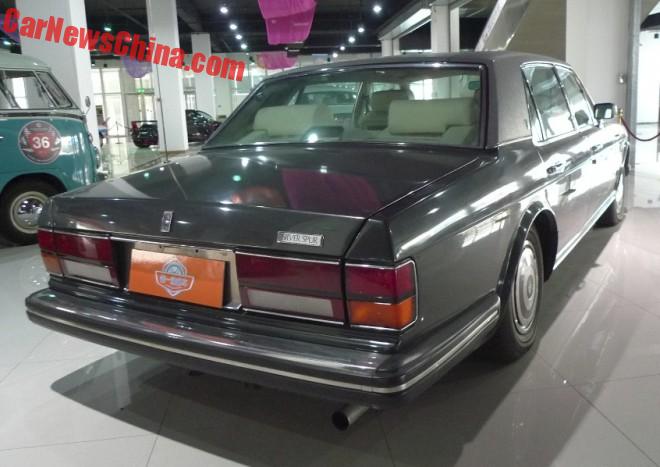 Single pipe on the right. Most Spurs had either one pipe on each side or a double on the right.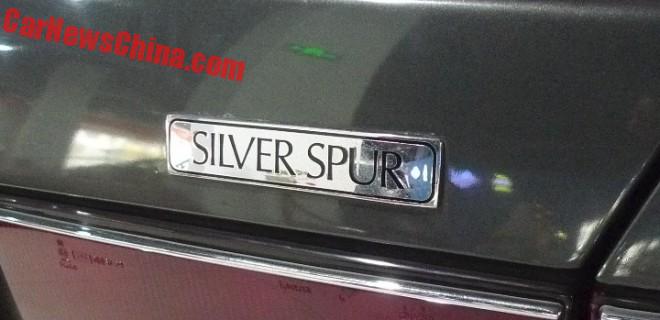 The well-crafted Silver Spur badge.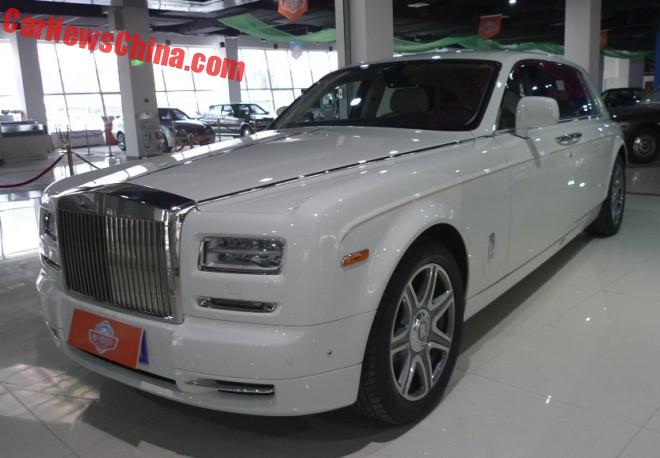 The shop also had two LWB Phantoms. One white with a shipload of shiny chrome and a light white interior. And how ugly these mirrors have become!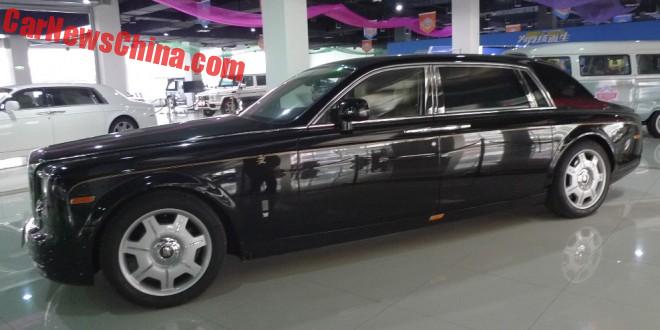 This is a rather special car; the Rolls-Royce Phantom China Dragon Edition. Launched in 2011 for the Year of the Dragon (which started in Feb 2012), whit a hard-porn red interior, and sold out even though it went for 1.2 million USD. Only eight were ever made.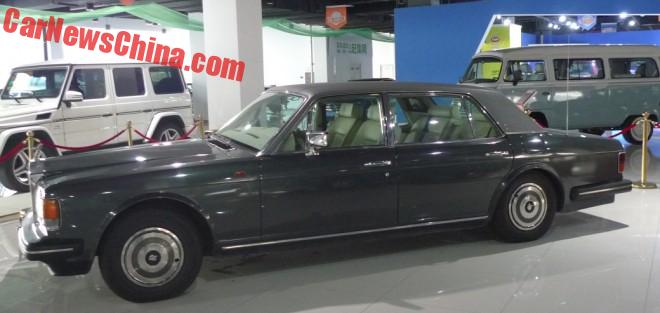 Still, the Spur got more style.