A beautiful Rolls-Royce Silver Spirit Mark 1, Spotted in China on the Beijing Tuning Street, looking dusty and dirty, and the Spirit of Ecstasy was missing! The Silver Spirit Mark 1 was manufactured from 1980 until 1989. This particular car is a very early example with chromed bumpers and chromed mirrors. It is a U.S.-spec vehicle, recognizable by the twin-lens headlights.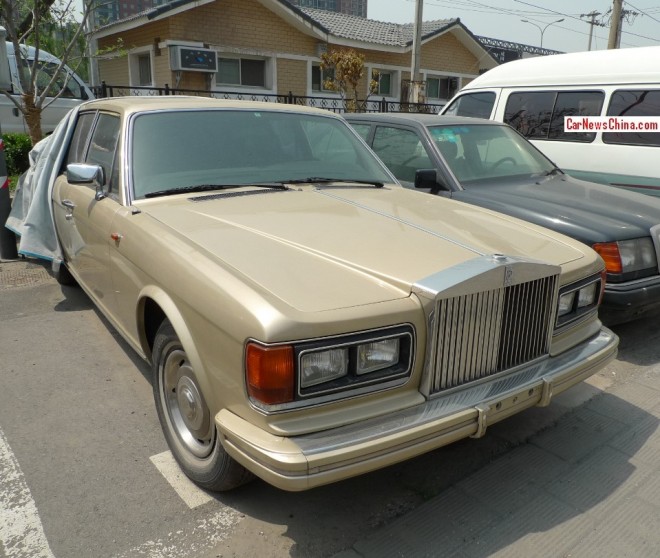 Moe shiny stiff with chromed door handles, chromed window frames, and a chrome strip over the bonnet. This car, is hard to clean… Alloys are period-original. Note miniscule side-indicators. The Silver Spirit Mark 1 was powered by the famous Rolls-Royce 6.75 liter V8 engine, delivering a healthy 280hp.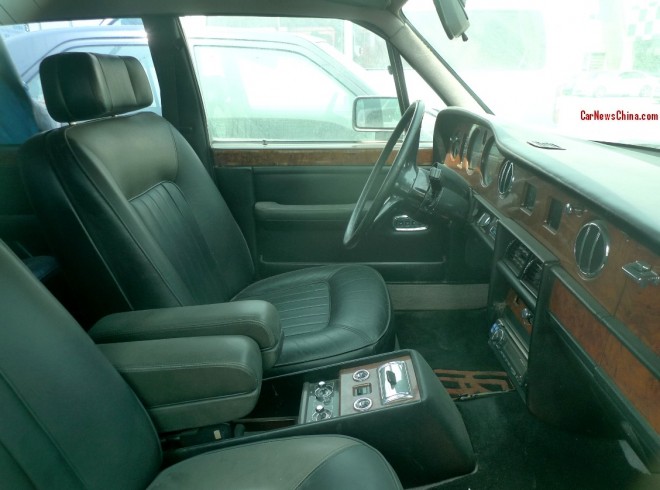 Interior in good shape with black leather and loads of wood. Stereo sadly not original but a cheap Chinese after market thing. The leather looks slightly worn but a good clean-up will fix that. Mirror controls in center tunnel, sitting close to a good old fashioned super-sized ash tray.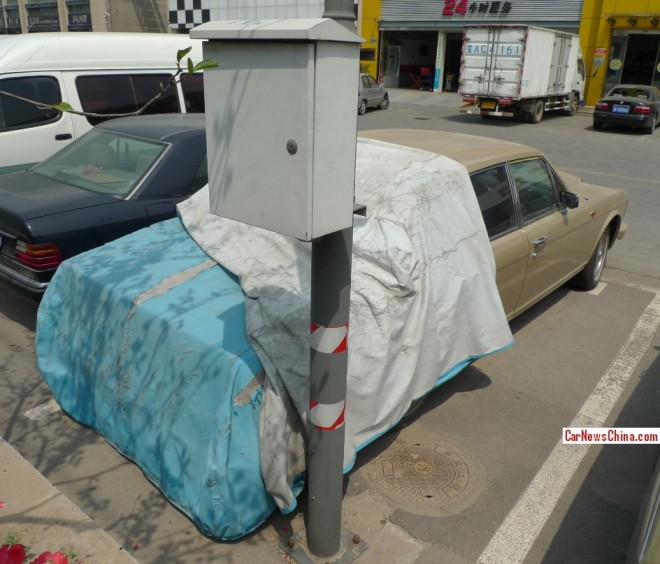 The rear of the Roller was covered by a crappy cloth, so this is the best I could do… The overall condition of the vehicle was all right, it sure needs some work here and there but it seemed basically road-ready.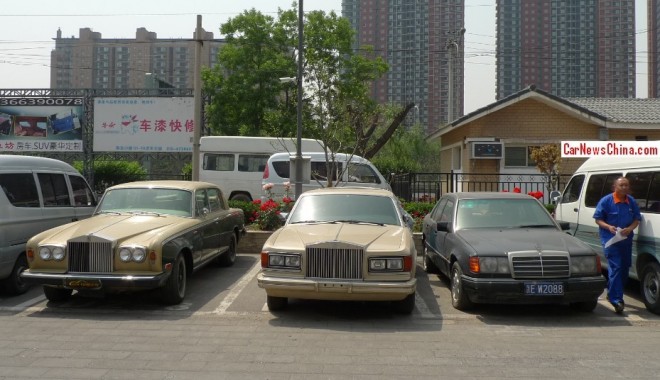 The Silver Spirit was parked next to a Rolls-Royce Silver Shadow and a Mercedes-Benz W124 E-Class, more on those fine motorcars in a later post.
---
Recommended: