The Rolls Royce Phantom China Dragon debuted on Monday at the Guangzhou Auto Show. We already showed you the exterior and to make the story complete we now have some pics of the brilliantly over-the-top hyper-kitsch interior. Colors are red and yellow for sure, this is China, and there are Dragons in the head rests.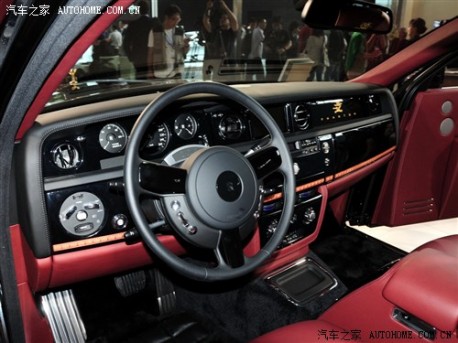 The China Dragon honors the Chinese Year of the Dragon that starts late January next year, it is based on a Phantom LWB, only 8 (a lucky number in China) will be made for the very very wealthy. Price is 10 million yuan or 1.57 million USD. Now the best part: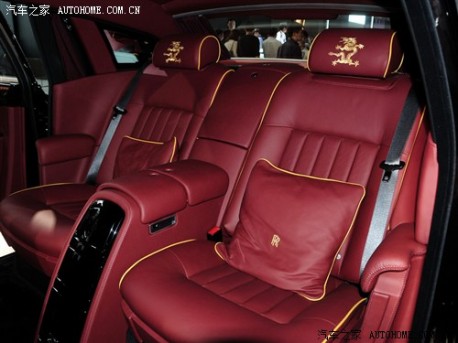 Pillows an interesting new trend, we saw the same thing in the Bentley Continental Flying Spur 'Linley for Bentley' China-only special edition.
Via: Autohome.