A Changan dealer in the great city of Dujiangyan in Sichuan Province thought it wise to hire a flock of Chinese Car Girls to present his ware in a more exciting light. Good idea, especially when combined with light colored balloons on the mirrors. On the first photo a serious babe in black standing next to an Eado sedan with purple balloons. The girl on the right is a sales person, not a model, with a red pony tail.
Here she is again, still very serious, with the CS35 SUV. Blue balloons.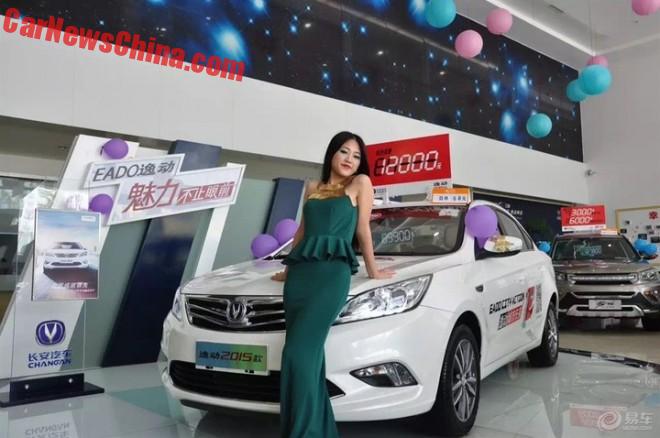 A girl in green should be with the hybrid!, but this is still the petrol version.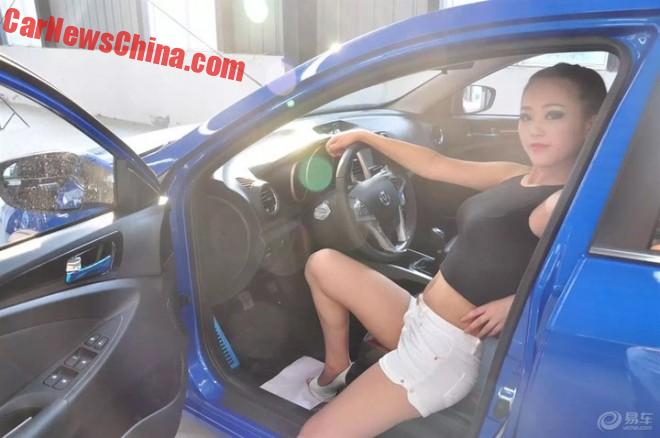 A hot one with the sporty Eado hatchback. No balloons. But it does have a white protective-carton in the foot well. Models got dirty feet. Don' ever smell them. They all sweaty and blistered and bloody, from walking around the whole day in tight high heeled shoes. Stinky stinky.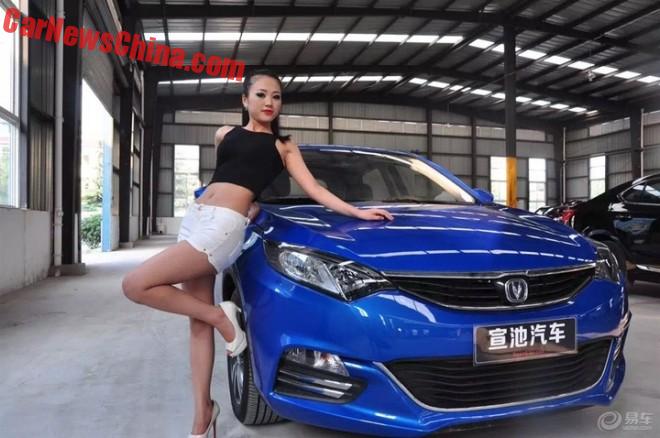 These cars were parked in what seems to be a storage area. White high heels.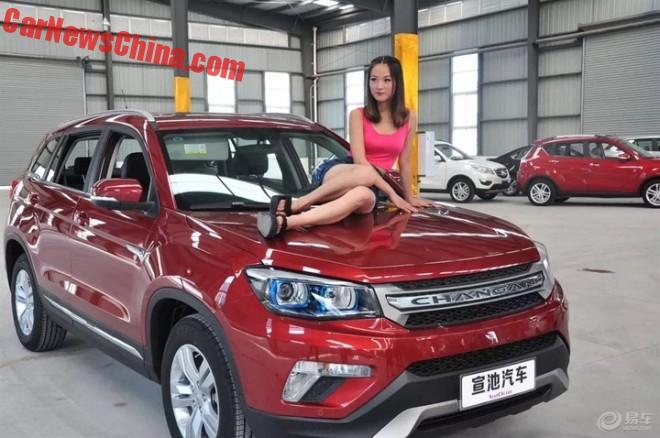 Pretty in pink on a CS75 SUV.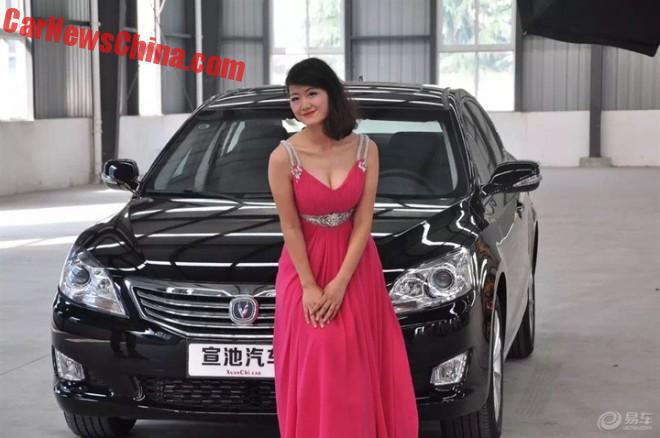 Pretty in pink with big airbags with a Raeton sedan. Never ever seen one on the road, but maybe there will be a few in Dujiangyan tomorrow.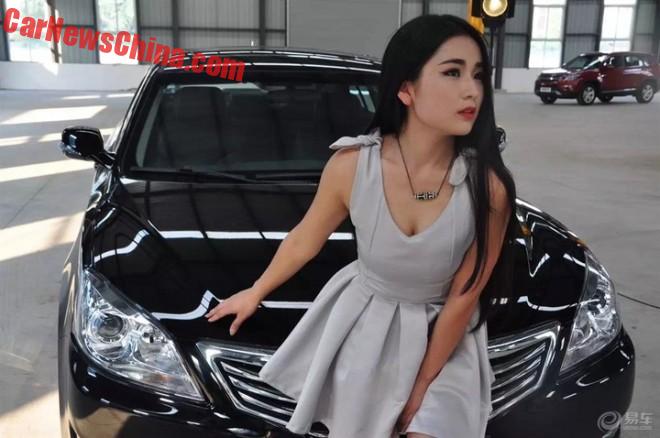 It seems she wants to go somewhere. Or her feet hurt.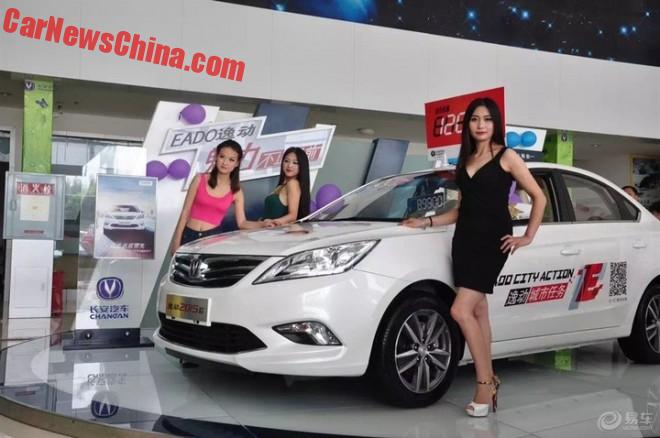 A threesome with the Eado, and that makes it a foursome. The sticker reads 'Eado City Action'.