The new Chevrolet Malibu XL has been launched on the Chinese car market. Price starts at 179.900 yuan and ends at 249.900 yuan. The Malibu XL is the Chinese variant of the U.S. 2016 Malibu, it is called XL to differentiate it from the last-generation Malibu, which will continue to be sold on the Chinese market, alongside the new Malibu XL.
The current China-made Chevrolet Malibu. Price starts at 164.900 yuan and ends at 236.900 yuan. Engines: 154hp 2.0, 184hp 1.6 turbo, and a 186hp 2.4 for buyers who really dig a big engine.
Chinese buyers thus can choose between two Malibuus. This is very common in China, where it is believed that a car that still sells should never be retired. There are, for example, three generations Mazda 6 available, two generations Toyota Camry, two generations Volkswagen Passat, and many more.
Both 'Buus are made in China by the Shanghai-GM joint venture.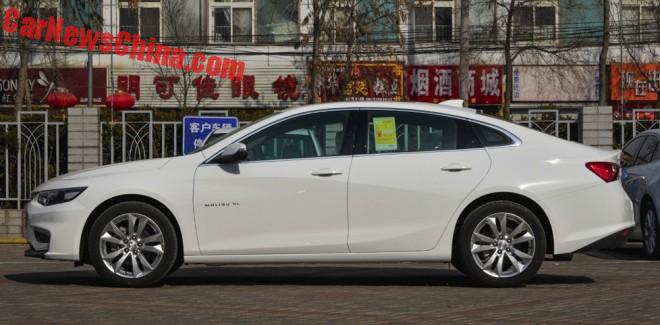 The Malibu XL is available with two four-cylinder petrol engines:
A 1.5 turbo with 170hp and 253nm, mated to a seven-speed DCT, and a turbo-less 2.5 with 200hp and 250nm, mated to a six-speed automatic.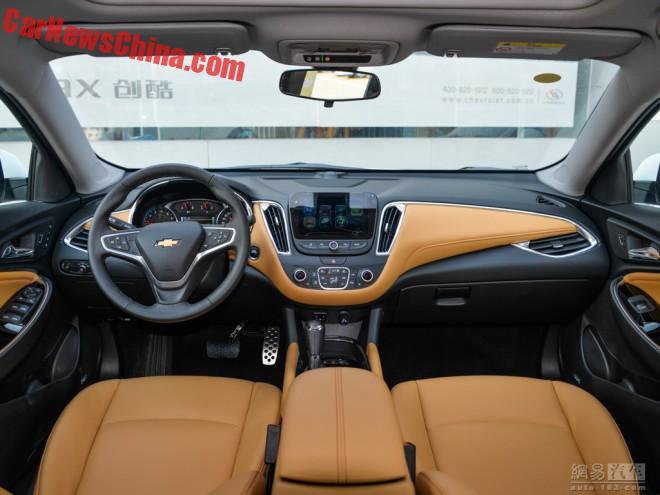 The orange interior is much better than the gray one we saw earlier on. Perforated pedals are very wuzzy in a big and heavy sedan like this, and the steering wheels looks like it was time-machined straight from 2006.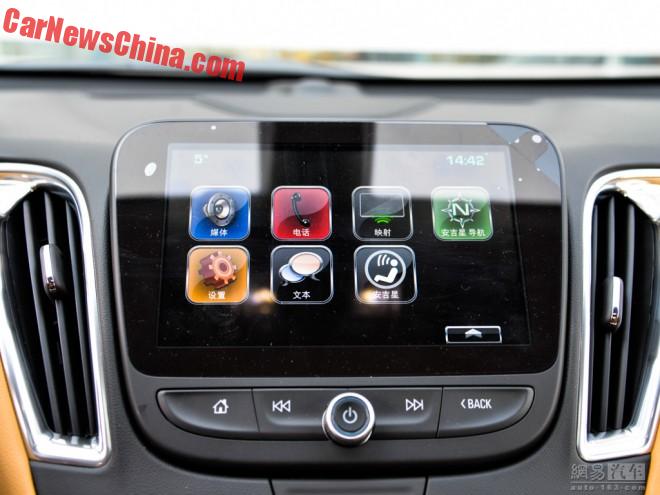 Even the blind can work with icons this gigantic! Screen is just big enough for 2016. The system runs a localized version of OnStar.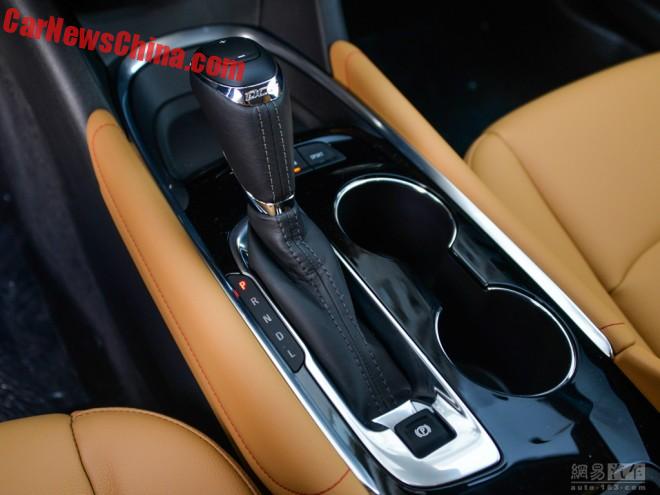 Piano black panels here instead of the fake carbon stuff we saw on another car. Leather gear knob with a shiny ring. Electronic parking brake.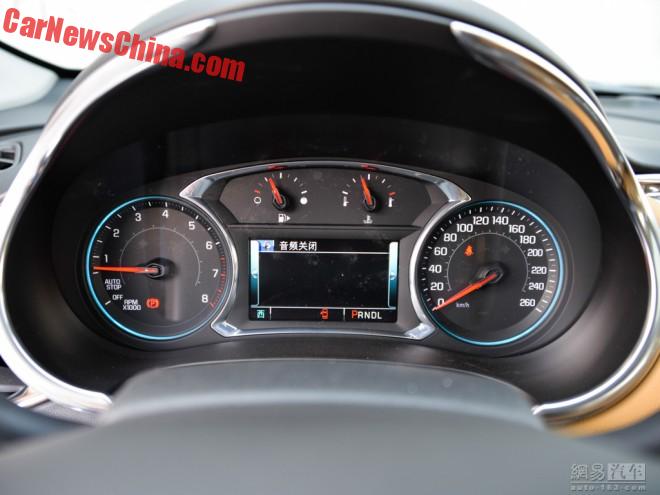 Dials are analogue, with a fancy blue edge around the big ones, and a tiny screen in the center.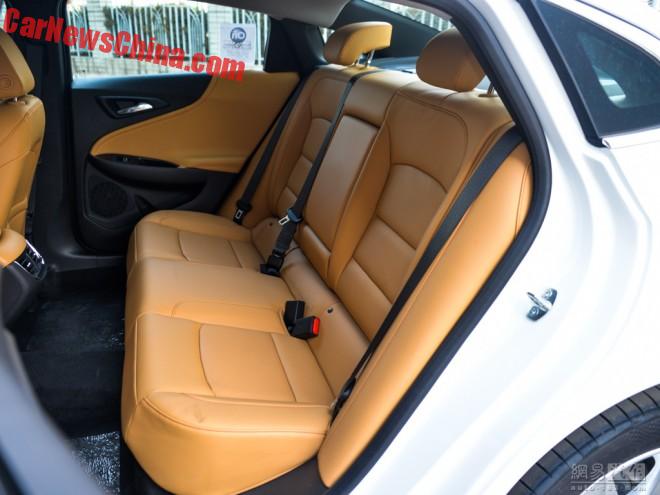 Loads of space in the back.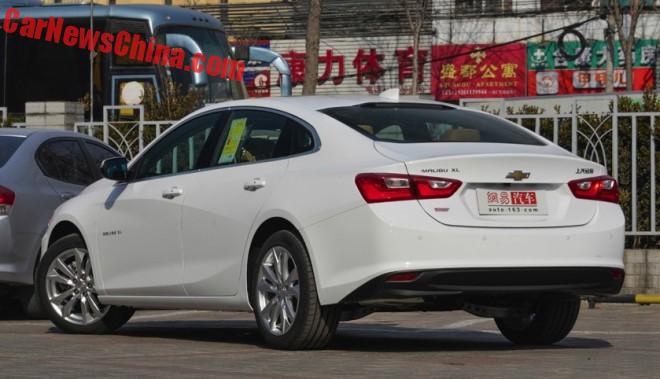 A good looking car in a true sedan-coupe shape. The lights however seem strangely out of place, and the rear seems a bit too narrow. Too-visible suspension ruins the lower part.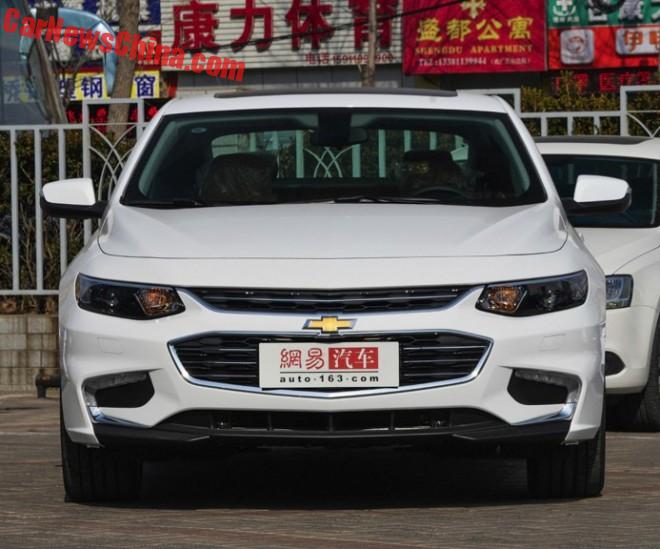 A busy front end with a lots of lines and shines. Chevrolet badge barely fits on grille.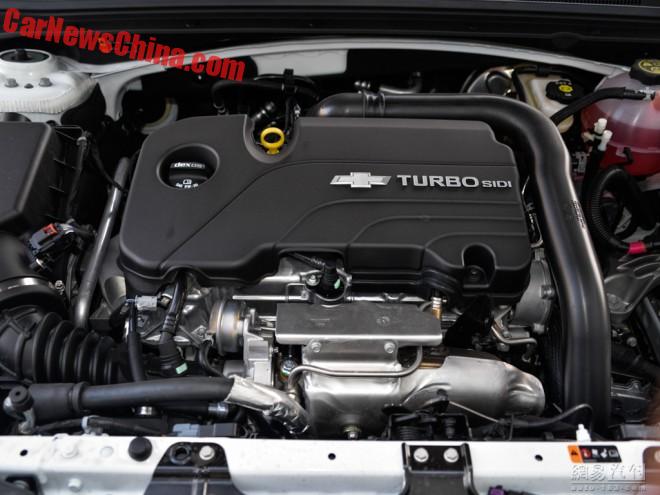 The 1.5 turbo. Very mechanic! No proper engine covers for Chevrolet in China.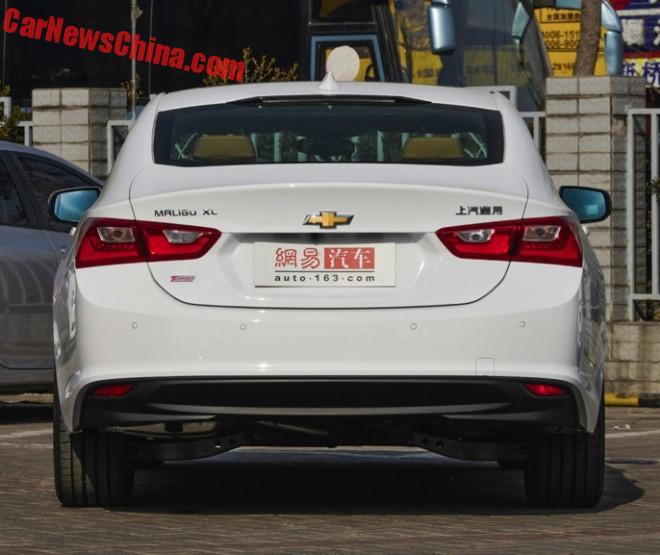 I can see your suspension! And your muffler! And your pipe! A bit of a poor finish.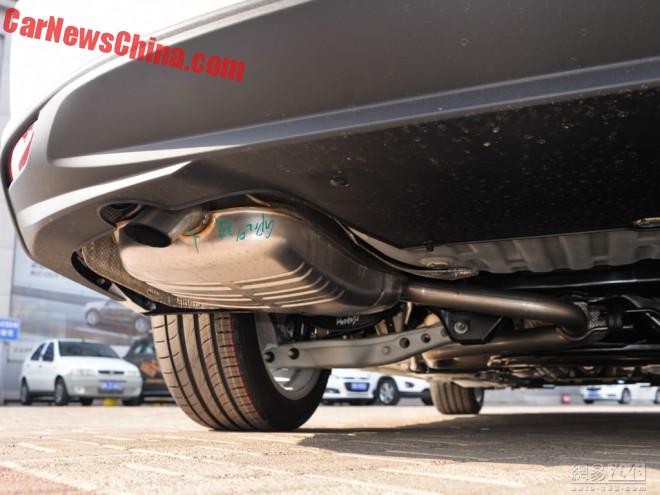 Oh no. They even didn't bother to remove the green factory-writings. There is an arrow there under the pipe. To alert the workers, we think, that that is where the pipe should go. "Alert! Pipe here!"