A fine Volkswagen Passat sedan, Spotted in China in the far east of the capital. The old 'Wagen was dusty and dirty, on an admittingly dirty day, but otherwise in a good shape and still in use as a daily driver. The left front light has gone to the yellow heaven and needs an urgent replacement because this looks ugly!
Body, paint, and plastics were all very good and there was no rust or rot in sight. Beijing was always a very safe place for cars because it was so dry, with barely a few days of rain and snow a year. That however is changing, last year we had shiploads of the wet stuff falling from the skies. This whole climate chance thing is starting to endanger my cars!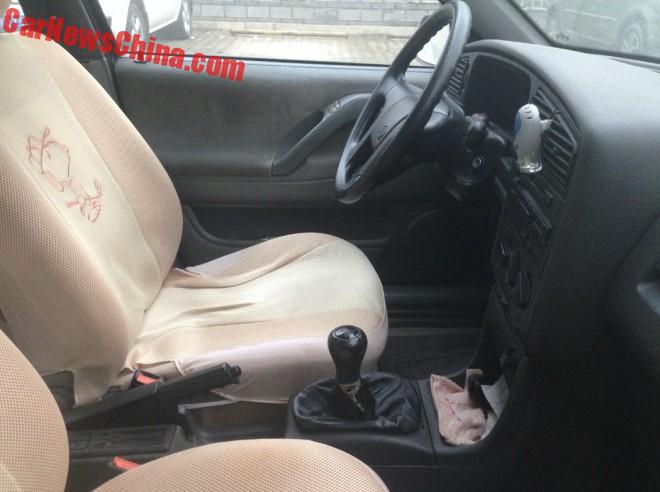 Interior clean and original bar for the typical Chinese seat covers and an air-freshener in the air vent.
The Volkswagen Passat B4 was manufactured from 1993 until 1997 in sedan and wagon form. The B4 was available with a long range of petrol and diesel engines, the smallest was a 1.6 liter four and the largest a 2.9 liter VR6. All were mated to a five-speed manual, like we have here, or a four-speed auto.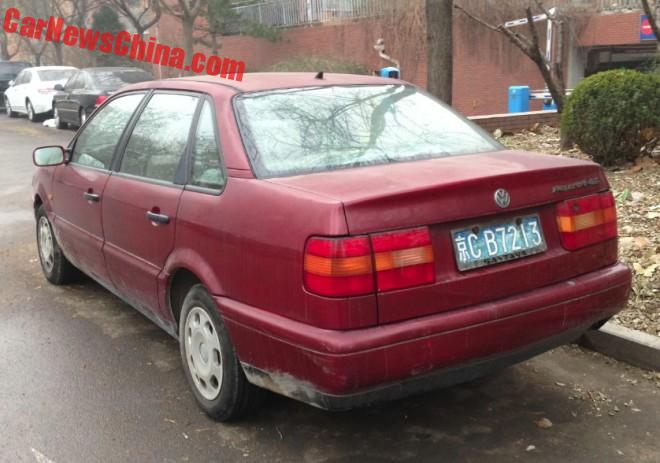 Wheel covers are original. Note the very subtle integrated spoiler on the boot lid.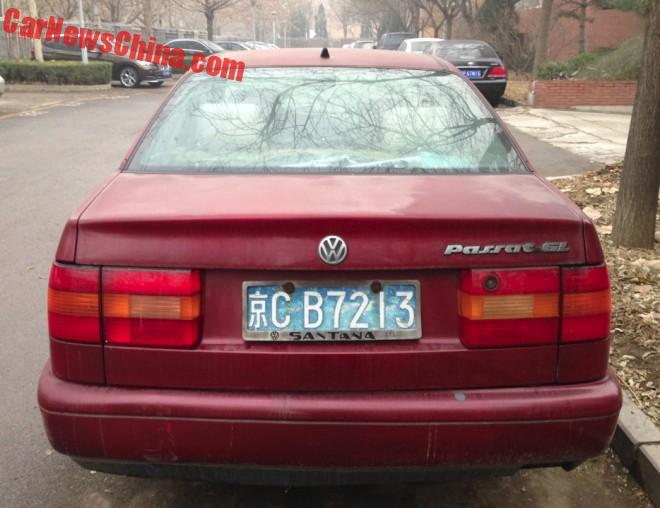 Santana license plate frames are a later Chinese addition. Passat GL badge is original, with 'GL' being the second highest trim level after GT and before L and CL. The Passat B4 was never officially sold in China so seeing one on the road is a rare pleasure, and seeing one in such a fine shape is just miraculous.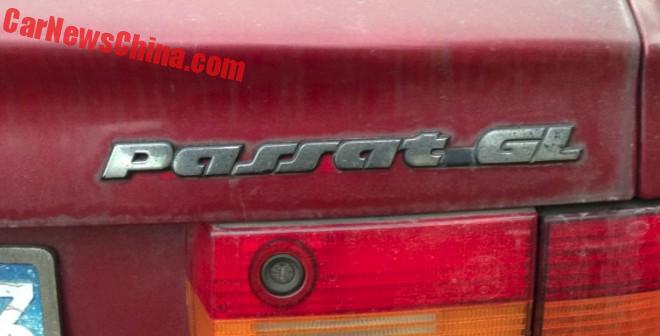 Font design screams speed, especially those esses in the middle.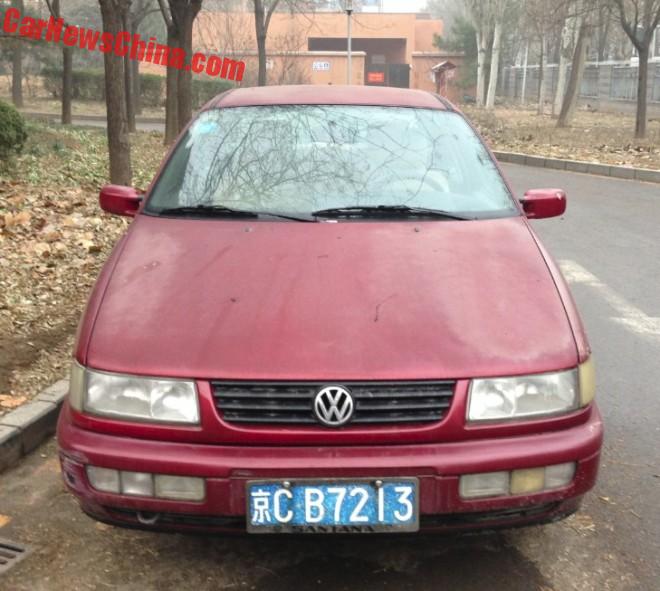 License plate is very old and likely period. A great German car in a great city. May she ride a many miles more!