New Spy Shots of the production version of the Borgward BX5 SUV for China, showing off a front-heavy design with a huge grille and sharp lights, more shine in the bumper, small wheels, and a sporty shoulder. The Borgward BX5 will debut on the Beijing Auto Show and launch on the Chinese car market in H2.
The Borgward BX5 will be available with three engines: a 1.8 turbo, a 1.4 turbo, and a 1.4 turbo hybrid. The 1.8 turbo has 187hp and 280nm, the 1.4 turbo has 140hp and 240nm, and the 1.4 turbo hybrid has a massive 253hp and 435nm. The 1.8 will be mated to a six-speed automatic, thee 1.4 turbo and 1.4 turbo hybrid to a seven-speed DCT.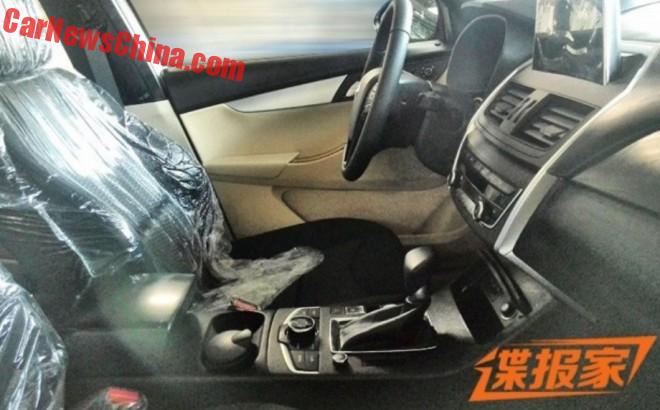 The interior, showing a large standing touch screen and various buttons and switches for automatic parking, stability control, electronic parking brake, hill-descent control, and a power-tailgate. Cup holders seem on the small side. In front of the gear lever sits a panel with two USB ports and a cigarette lighter.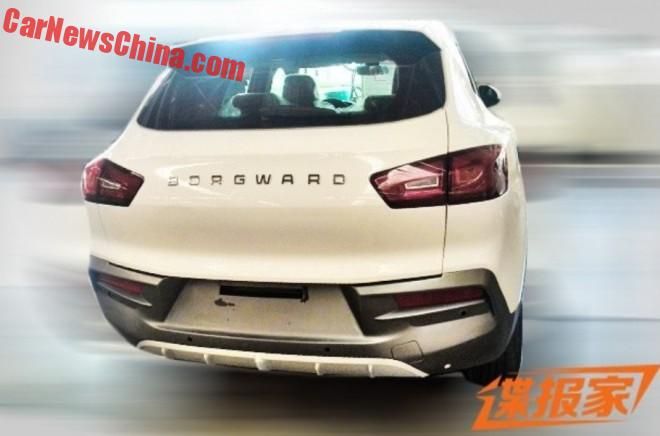 Borgward is 100% owned by China's Foton Motor, a subsidiary of the Beijing Automotive Industry Corporation (BAIC). Foton Motor (web) is a commercial vehicle manufacturer.
They make heavy trucks, light trucks, vans, minivans, MPV's, pickup trucks, and rough 'n ready SUV's. They also have a truck making joint venture with Daimler-Benz. They will make the Borgward cars in a new factory in Beijing. There will be no Borgward cars manufactured in Germany. The fact that all Borgward cars will be made in China is omitted from Borgward's website, as is any connection with China.
BAIC is an  endlessly large and endlessly complicated conglomerate. It has passenger car joint ventures with Hyundai and with Mercedes-Benz, it makes cars under the Beijing Auto name, under the Senova name, and under separate joint ventures with other Chinese car makers.
The Chinese name of Borgward is Baowo (宝沃).