The new Honda Civic has been launched on the Chinese auto market, price starts at 129.900 yuan and ends at 169.900 yuan. The Chinese Civic is basically the same car as the North American Civic, it is made in China by the Dongfeng-Honda joint venture.
I remember a time the Civic was a small car. No more. This monster measures 4649/1800/1416, and sports a wheelbase of 2700.
Honda keeps thing simple with only one engine available, a 1.5 liter four-cylinder turbo with 180hp and 220nm, designated '220 Turbo'. Transmission is a six-speed manual or a CVT, sending horses to the front wheels. In Q4 the lineup will be expanded with a 1.0 liter four-cylinder with 129hp and 200nm. This engine will be designated… '180 Turbo', where 200 Turbo would have made more sense.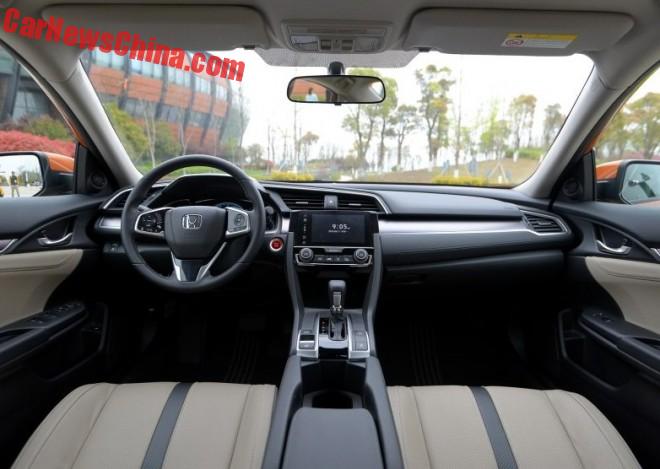 A very gray interior. No color for Honda. The seats are beige, with a gray ass-aiming line. The only thing happy is the red start button, which because it is red looks completely out of place. Screen is on the small side for 2016-China, and air vents above screen are oddly positioned.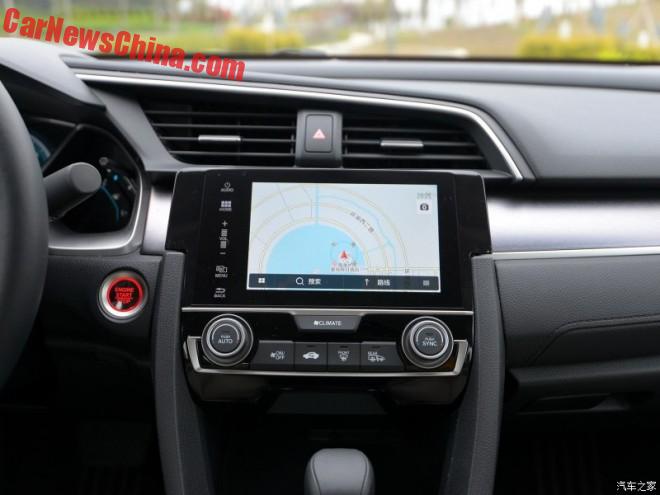 The infotainment system works on Honda Connect. It has Bluetooth but no WiFi.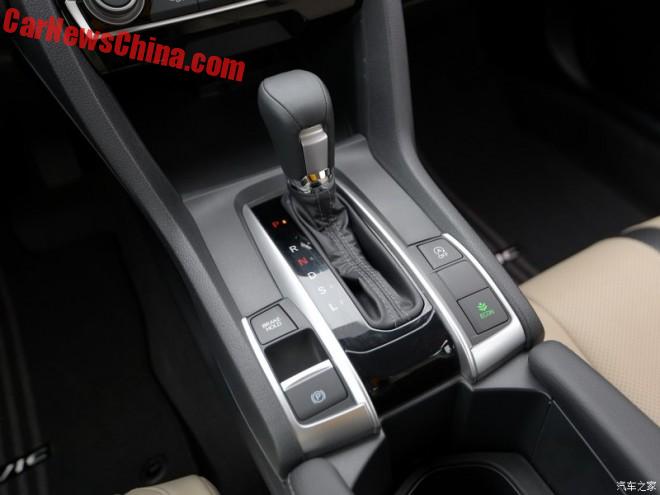 The lever for the DCT 'box.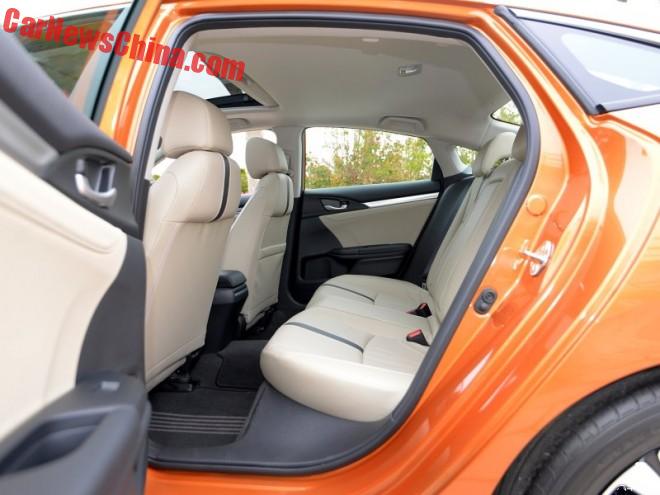 The interior photos are from an orange car. That is because I couldn't find proper interior photos of the blue car, and no proper exterior photos of the orange car. Life is a bitch. Anyway. Beige bench is big enough for two adults and a grandma. Seats have the gray ass-aiming line again.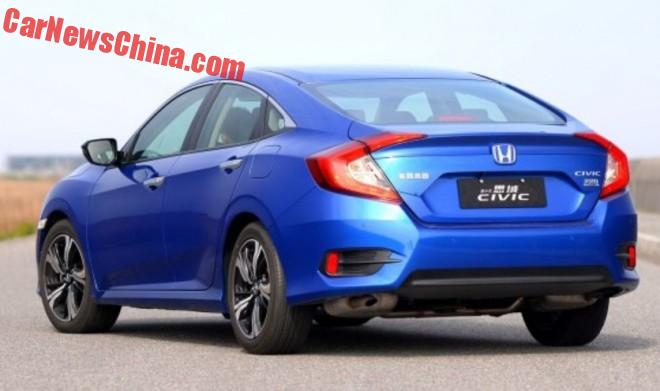 Oh the horror!, those pipes and mufflers are far too visible, hanging ungainly and ugly under the bumper. The air vents, with a winglet inside!, on each site of the bumper are fake. Not good.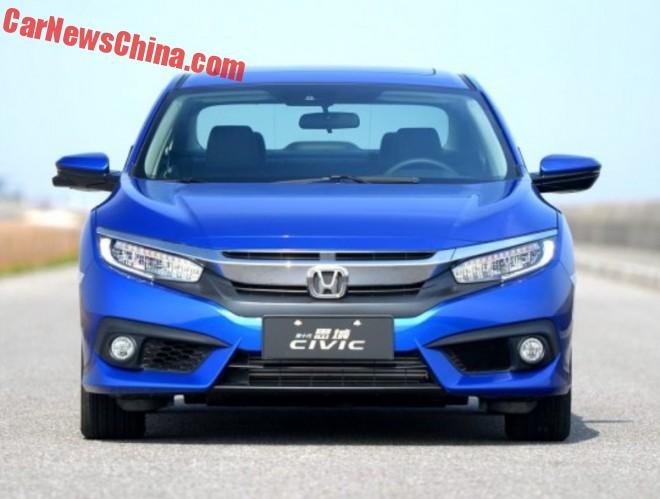 Front looks angry, and rightly so, because open that bonnet and see what is there..: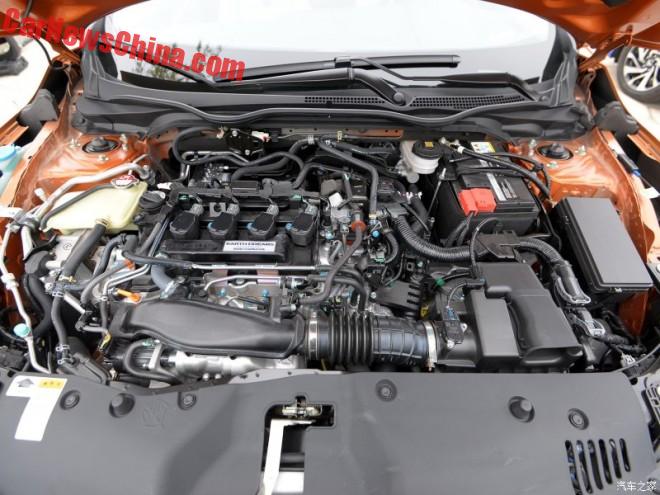 The horror!, oh the horror. This engine bay looks like it was time-transported straight from 1983. Honda didn't even bother to fit one single engine cover, leaving everything open, everything naked. Even local Chinese car makers cover their engines neatly these days. Why can't Honda? Trying to save a few yuan?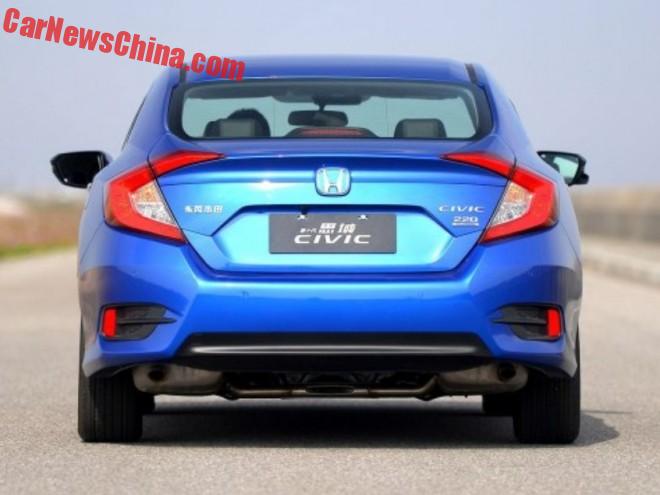 Muffler, pipe, another muffler, another pipe. Fake vents with useless winglets. Oh oh oh Honda.