Chery decided not to wait for the start of the Beijing Auto Show on Monday and launched their new FV2030 concept car last night. The FV2030 previews a new design direction aimed at making Chery cars more attractive for the young. The design language is called 'Life in Motion". There was more:
Chery also launched a 'new brand claim': Fun to Drive/精彩无限'. The characters are not a translations, they are part of the claim, which is thus bilingual, which is also aimed at those young people, who can speak some English and all. The character part is best translated as 'Unlimited Wonderful'.
Now!, who are the people that are going to bring the future generation fun-to-drive Chery cars to the young? These guys: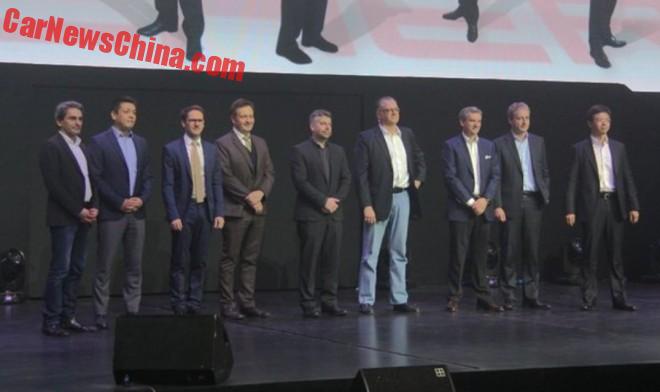 Nine middle aged men, two Chinese, two with a tie, two wearing jeans. How very youthful. Spring has come, Chery will be fun. The event by la way was called 'Chery Night', which sounds kinda steamy.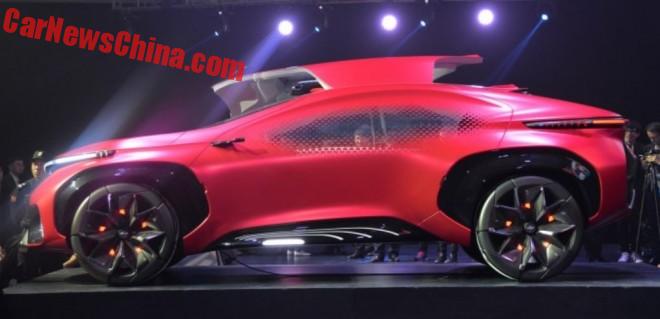 The car then. It certainly looks the business, off-road racer style. Big wheel arches, gull wing doors, and semi transparent windows.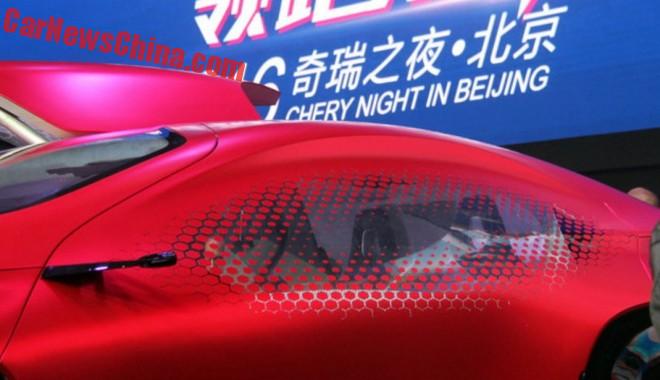 Chery Night in Beijing!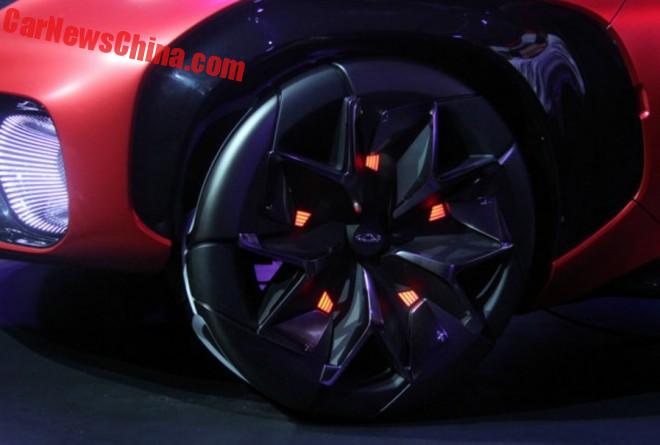 The wheels are very interesting. They are fitted with an energy-generating system that can send power to the wheel-based electric motors, bypassing the main battery. The system comes with five trendy red lights inside the alloy. These lights for sure will steal some of the energy generated. Chery has not disclosed any other information about the power train.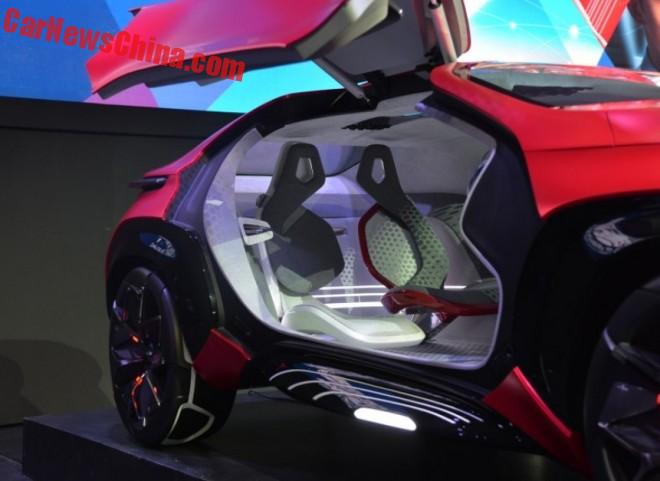 The FV2030 is has three separated seats in the back.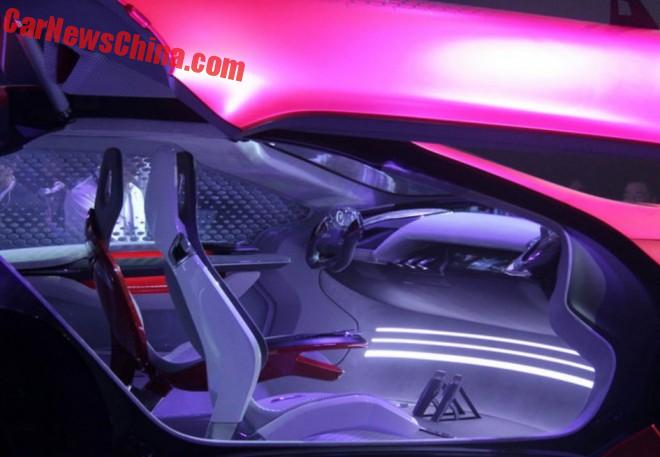 Chery claims that the dash features a holographic screen that can beam 3D images into the cabin, but they didn't show it on Chery Night. No matter, the interior looks nice enough without that fancy pancy, and I especially love the pedals that are standing naked on the floor.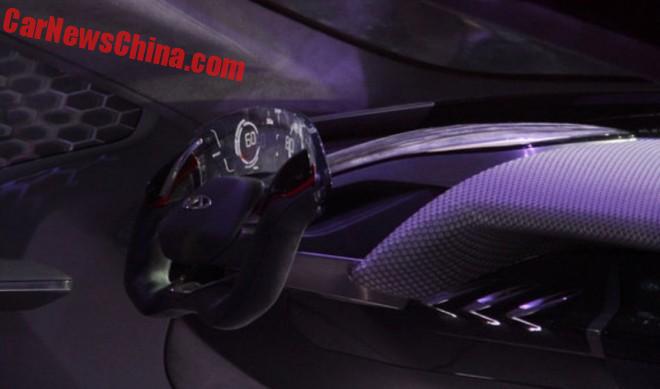 All the instruments are integrated in the steering wheel. It looks great but it will force the eyes to look downwards a tad too much it seems. And who really needs instruments when there is a hologram beamer on board?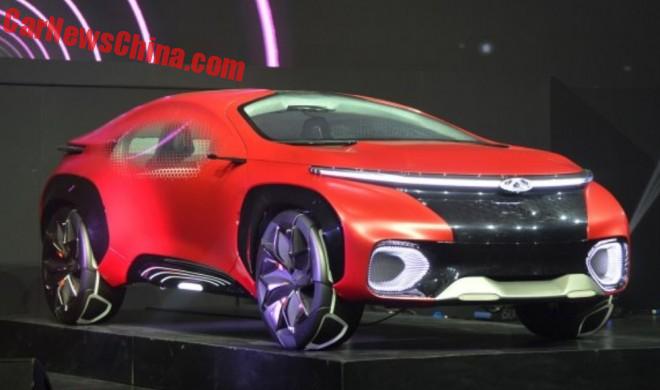 Doors closed. Big black grille with a wide strip incorporating the lights and the Chery logo.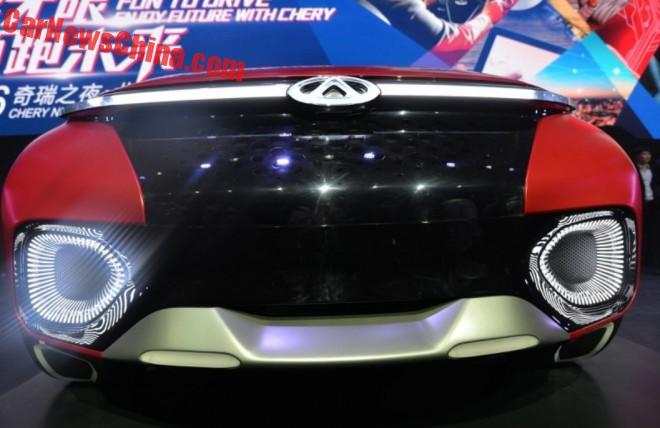 And there on the left I see yet another new slogan, or claim: Enjoy Future with Chery. We will, and we want that hologram. We will have another good look at the FV2030 on the Beijing Auto Show.