The brand new Wuling Baojun 310, was unveiled on the Beijing Auto Show, looking good in red with a shiny three-bar grille. The Baojun 310 is the hatchback variant of the Baojun 330 sedan. It will be launched on the Chinese car market in May, price will start around 50.000 and end around 60.000 yuan.
It was very easy work at Baojun. The 310 stood on a turning platform and there was a small bench on the side, so I could just sit down and have a rest, wait for the car to turn, and turn, and take my photos.
I was surprised by how much better the 310 looked in the flesh than it did on all our spy shots. There is seemed a bit dull, a bit cheap, almost unfinished. But in reality it is a fine looking little car, and even that wuzzy rear window suddenly made sense. Strange, but true.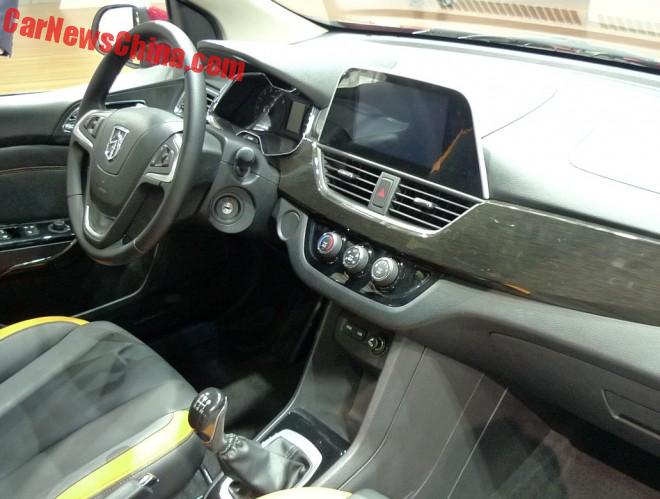 The interior differs a lot from the 330 sedan's. The center console is completely new with a not-too large touch screen on top. Materials were good enough for the money with a nice fake-wood strip in the middle. Note closed button hole to the right of the aircon controls. That is likely where the start-button of a future top-spec variant will be. We understand leaving that hole there saves money, but it looks bad.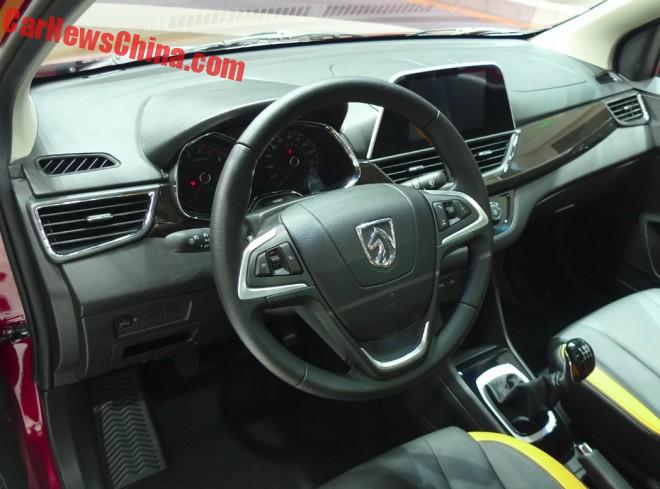 'Baojun' means 'Treasure Horse' and the logo depicts a horse head.
The Baojun 310 is based on the Chevrolet Sail hatchback, which is manufactured in China by the Shanghai-GM joint venture.
Baojun is an entry level brand under the SAIC-GM-Wuling joint venture, in which GM has a 43% stake. The other partners are SAIC (aka Shanghai Auto) and Wuling Automotive.
SAIC and GM are also tied up in the giant Shanghai-GM joint venture that makes Buick, Chevrolet, and Cadillac cars for the Chinese market.
The Baojun 310 will be powered by a 1.5 liter petrol with 109hp, mated to a five-speed manual or a four-speed automatic. Size: 4032/1682/1470, and wheelbase is 2550.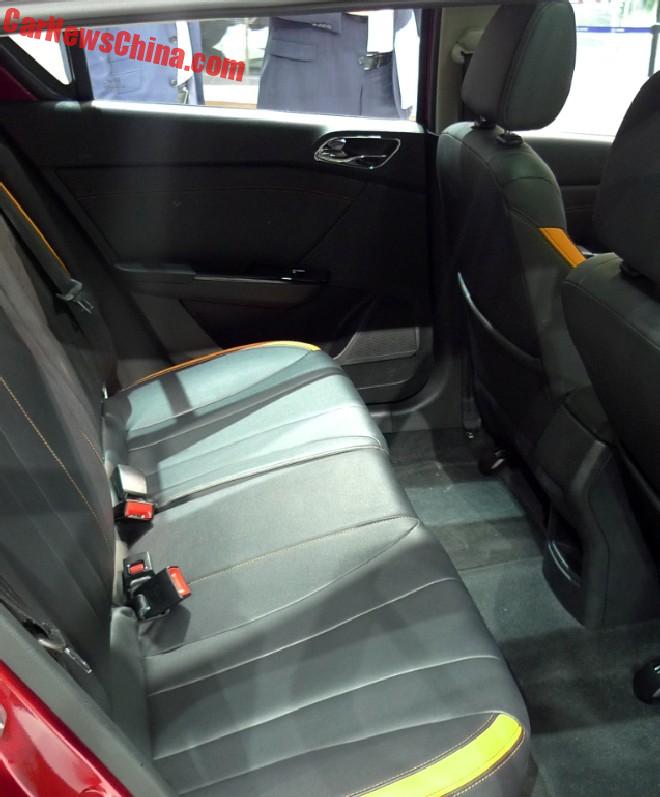 Orange decorations on the seats make up for an otherwise rather gray interior.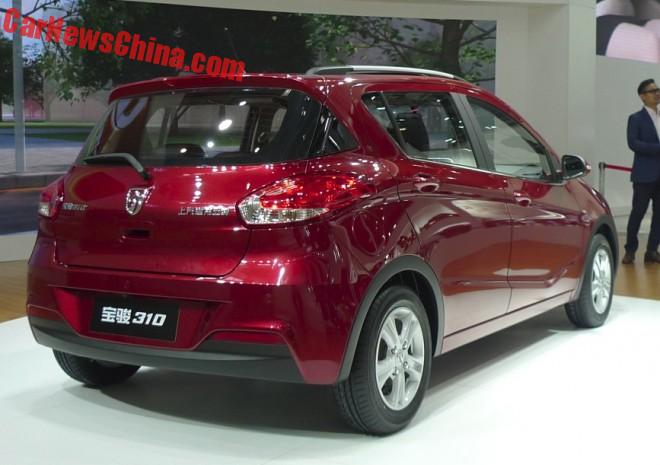 Crease from front fender the lower-rear light is nice. Rear window looks great from here. Black wheel arches for that crossover feeling. Wheels are a tad or two too small, but sporty five spoke alloys are sweet. Roof rails are usable.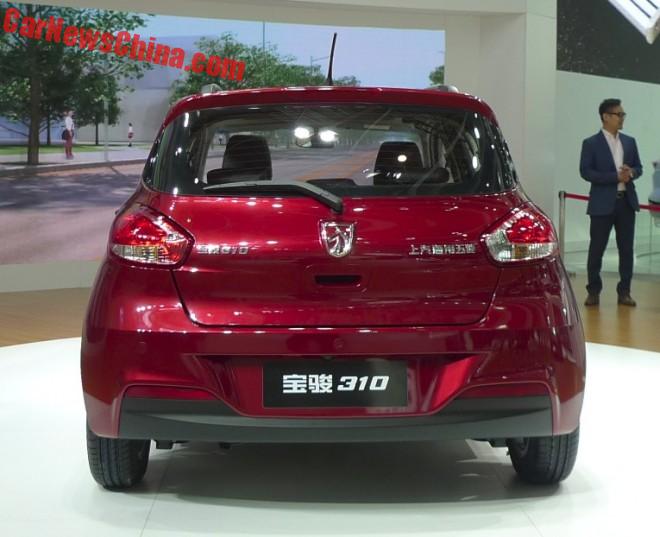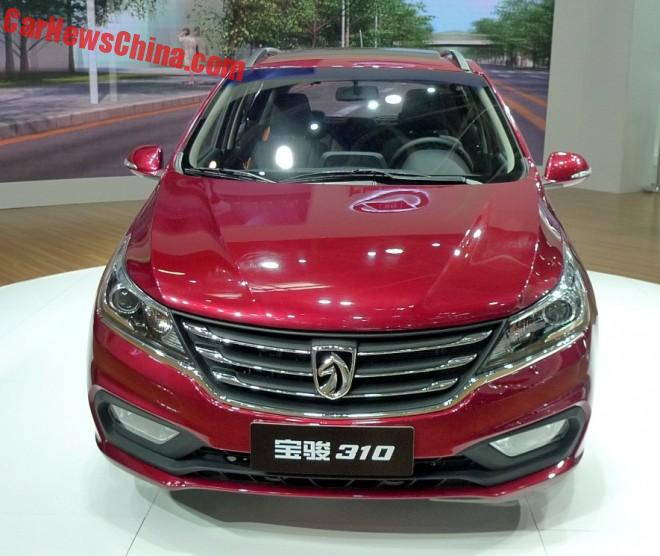 That's a big horse head there on the grille! The Baojun 310 for China; a pleasant surprise.