This is the new Volkswagen Phideon for China, looking sleek and even a bit sporty in silver. The Phideon is a China-only full-size sedan, it will be positioned between the Volkswagen Passat/Megotan and the Volkswagen Phaeton.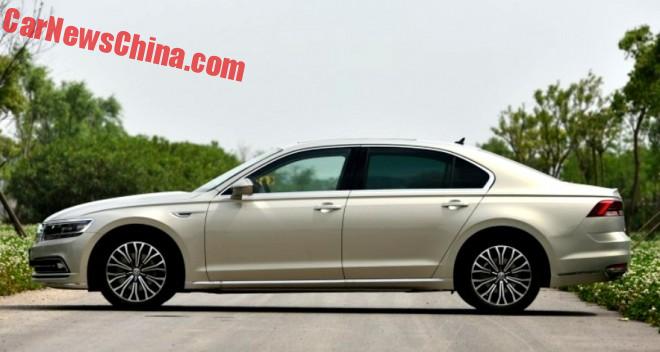 The Phideon is manufactured in China by the Shanghai-Volkswagen joint venture. It stands on the same stretched version of the MLB 2 platform as the China-made Audi A6L.
The Phideon will be available with two engines:
1) a 3.0 TSI V6 petrol with an output of 300hp and 480nm, mated to an eight-speed DCT, sending power to all four wheels. This version will be called 480V6.
2) a 2.0 TSI petrol with an output of 250hp and 350nm, eight speed DCT, and front wheel drive. This version will be called 350T 380 TSI.
A hybrid will join the line-up later.
The Phideon will hit the Chinese car market in September. Price for the 2.0 will start around 320.000 yuan, and price for the V6 around 360.000 yuan.
For comparison, the China-made Audi A6L with the 272hp 3.0 TSI costs 520.000 yuan. Price of the China-made Passat/Megotan starts at 190.000 and ends at 340.000 yuan. The imported Phaeton goes from 760.000 to 1.88 million yuan.
The Phideon name comes from the Roman goddess Fides, and symbolizes (according to Volkswagen marketing-speak) 'perfection, elegance, and and trustworthiness'. The Chinese name is Hui Ang (辉昂), best translated as 'Noble Brightness', and has nothing to do with Roman stuff and such.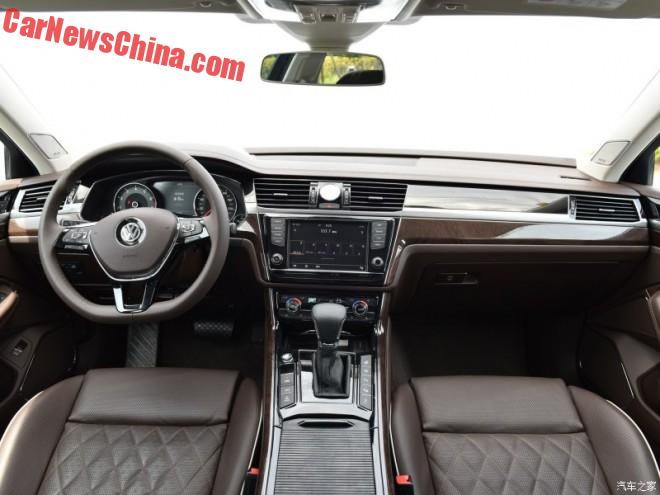 The interior looks luxurious in brown but at the same time it just doesn't look very modern. Very Volkswagen for sure, but too much Volkswagen 2014. VW had an opportunity here to design something special, sadly they did not.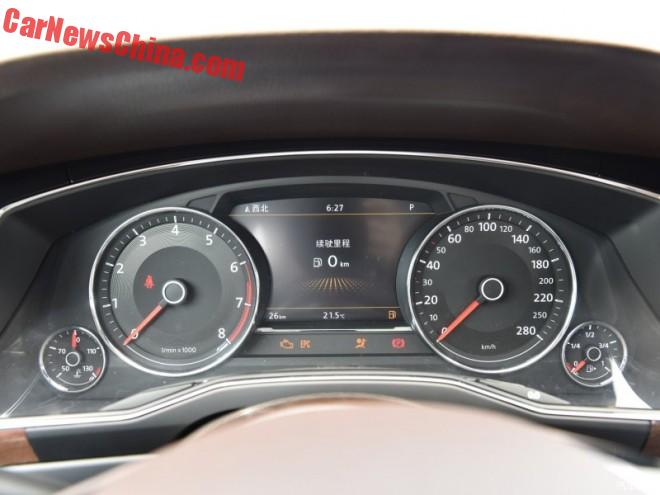 Dials are conventional and look rather standard VW-stuff again.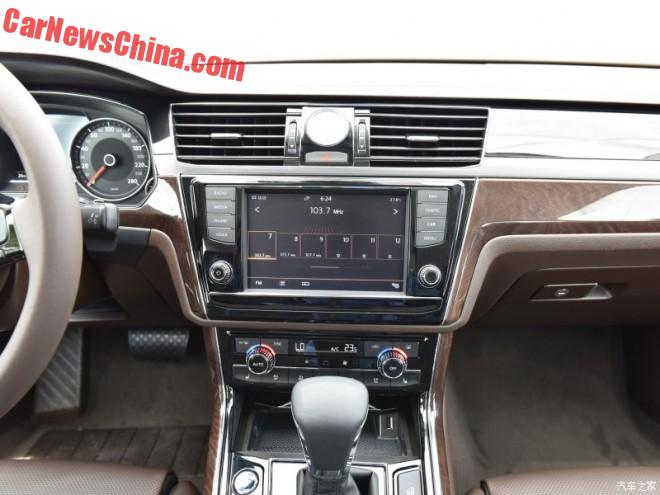 The screen is just big enough but a lot of functions are still controlled by buttons and knobs. The gear lever is a true giant tractor-style, in a time when even most automakers, and even the local Chinese ones, are moving from levers to trendy drive-selector dials.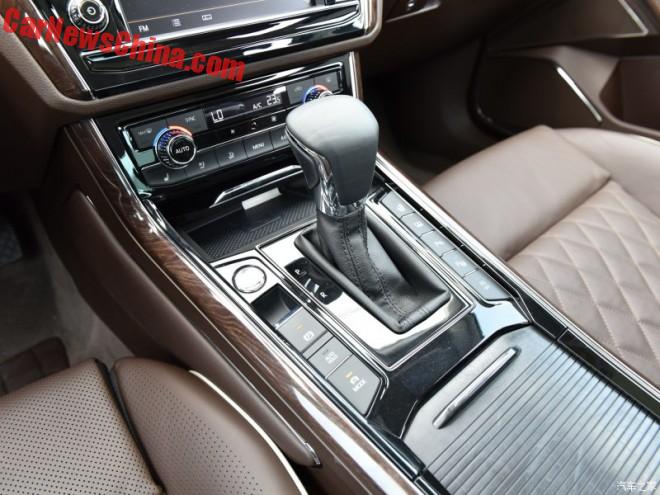 Look at that lever!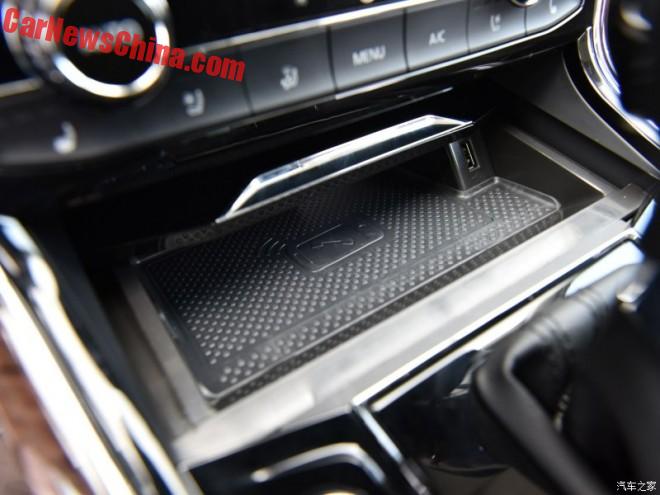 A touch of modernity here with a pad for wireless smartphone charging.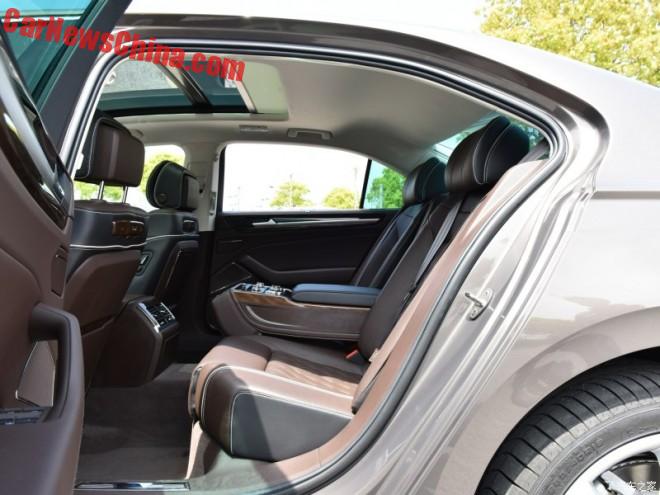 Loads of space in the rear just like in the Audi A6L.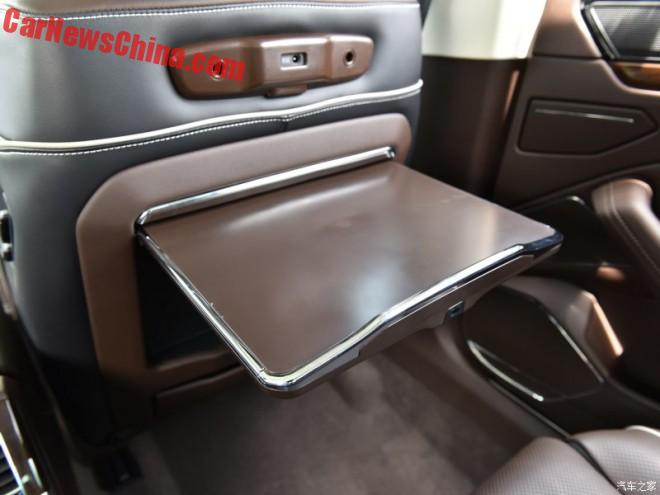 Stylish tray tables, but there is that ugly plastic thing on the back of the headrest. It looks like a piece of recycled plastic bolted on with a hammer. We still don't know what is does, or where it is for.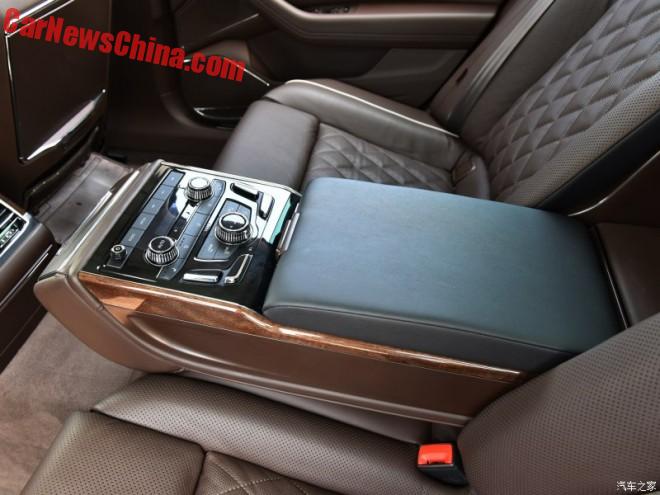 The arm rest with aircon and stereo controls. There is a small fridge between the seats that can hold four small cans of beer.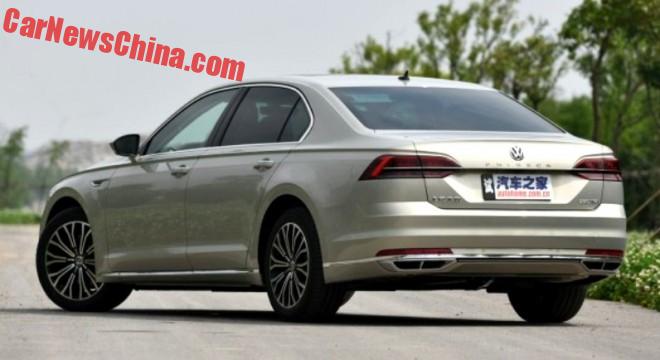 Subtle spoiler in the boot lid, lights a tad too large, and a great looking lower bumper section with the pipe tips perfectly integrated in the chrome bits.
It is a bit of an odd car. Launched in a time when the whole market is turning SUV, booming like no market ever boomed before. Volkswagen is working on four new SUVs but it will take at least two years before they are all on the market. In the meantime they are sitting in a sea of sedans, some of which compete directly with each other. And to all that Volkswagen now adds the Phideon, positioned in a strange corner of the market, and fitted with a not-perfect interior. Not an easy sell…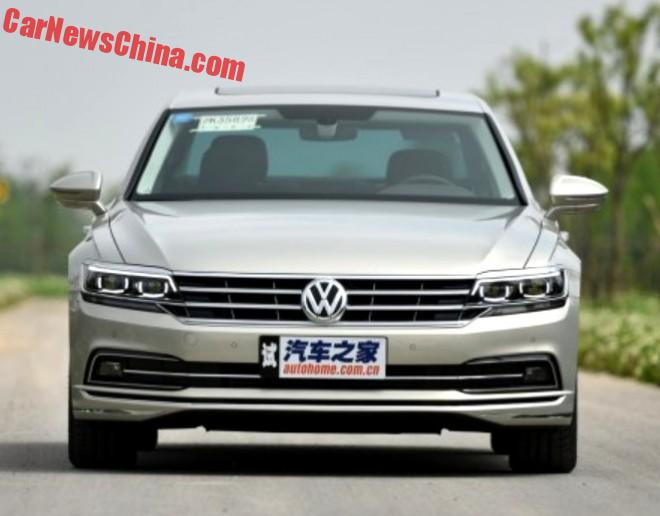 LED lights and a large Volkswagen badge.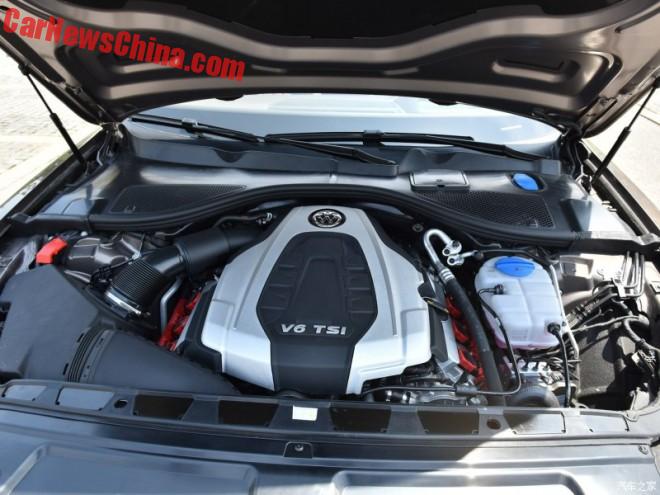 The 3.0 V6.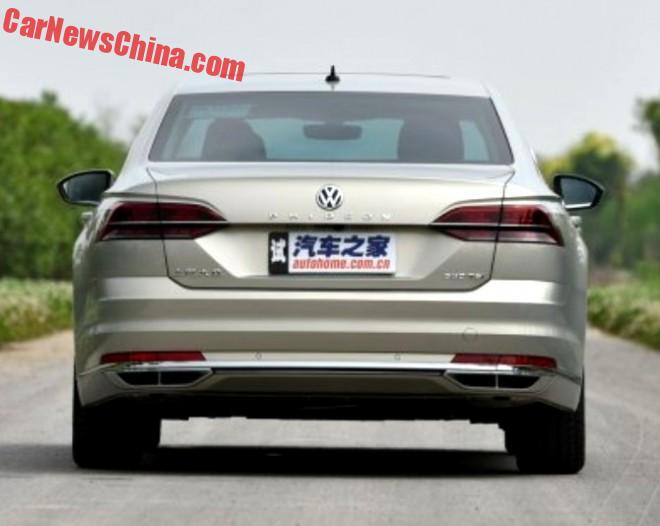 Love the exhausts.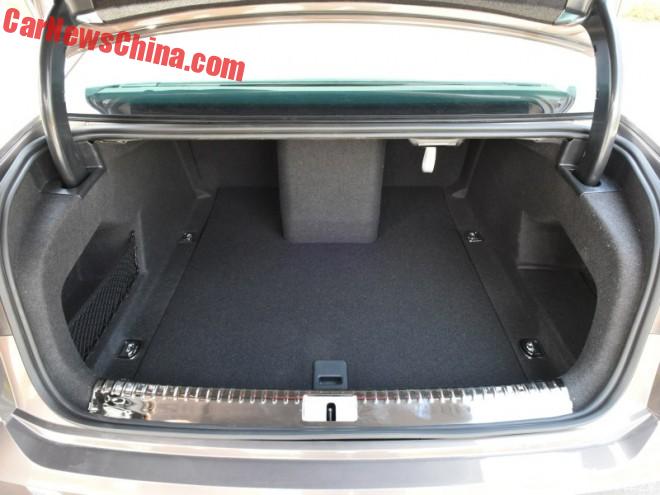 Note how the fridge renders a lot of luggage space useless, but happily there is still enough room for four trays of beer.