This is the Beijing Auto EU260, a new electric sedan from China, sporting an enclosed grille with trendy blue lines, because green = blue. The EU160 is an electric variant of the Beijing Auto Senova D50.
The EU260 is manufactured by BAIC BJEV, a subsidiary of the Beijing Auto Industry Corporation (BAIC) that makes electric cars.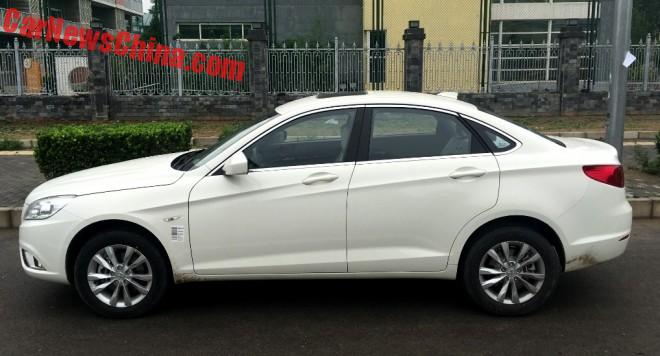 BAIC BJEV has some autonomy. BAIC only owns 60% of he company. The other 40% of the shares are divided among other shareholders, including LeEco, the creator of the LeSEE electric super sedan.
Currently, BAIC BJEV sells this EU160 and the successful EV160/200 series. The company is also making an electric variant of the D70, but that car isn't really available on the market, and they are also working on the EH400, an electric variant of the illusionary Senova D80.
Initially the BAIC BJEV cars were sold via the existing Beijing Auto dealers, which are mostly selling Senova and BAW branded cars. This made a lot of sense. The more cars the more people. However, in its endless wisdom BAIC has decided to set up an entirely new dealer network for BAIC BJEV. I have since visited two of those dealers and there weren't many buyers. One dealer in north Beijing was particularly sad, having just four EV200's in the showroom and no visitors but me.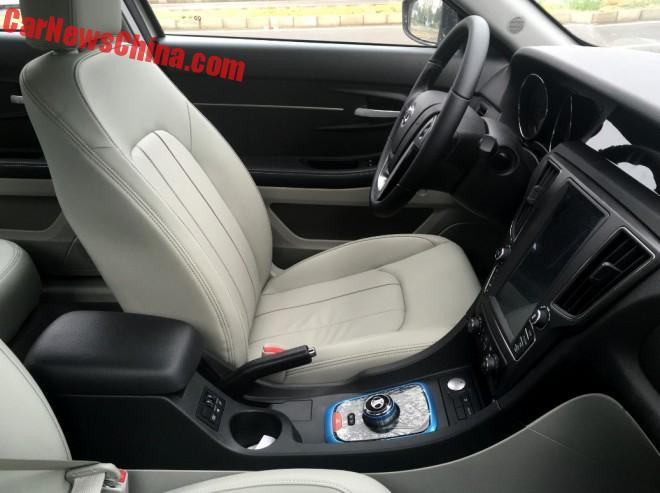 The interior is quite different from the D50's (compare). It has a new center tunnel with a trendy drive selector and a new center stack with a large touch screen. The software of the infotainment system comes from LeAuto, a subsidiary of LeEco.
The EU260 is powered by an electric motor with an output of 136hp and 260nm, top speed is 140 kilometer per hour, 0-100 is gone in nine seconds, and range is a decent 260 kilometer, hence the name.
Charging takes 30 minutes for 80% battery on a fast charger or seven hours on 220V.
Price for all this pretty including all subsidies: 146.900 yuan or $22.380.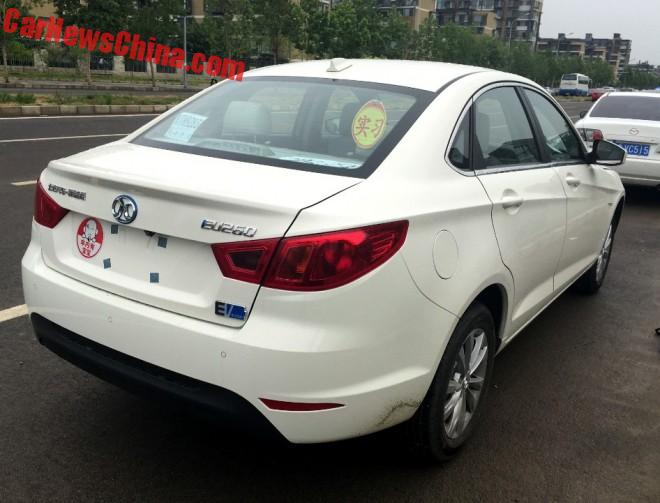 Yellow new-driver sticker behind the rear window.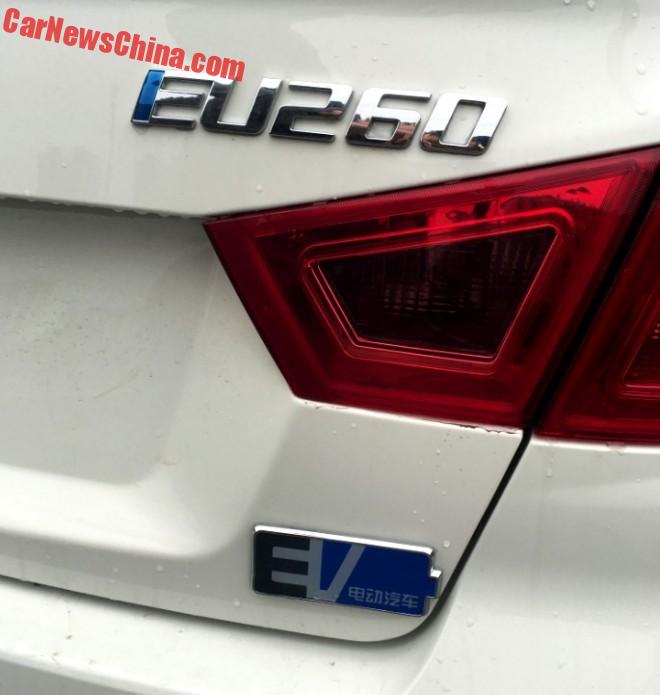 The E of EU260 partly in blue. The EV badge is a mandatory government badge, all Chinese EV's got exactly the same.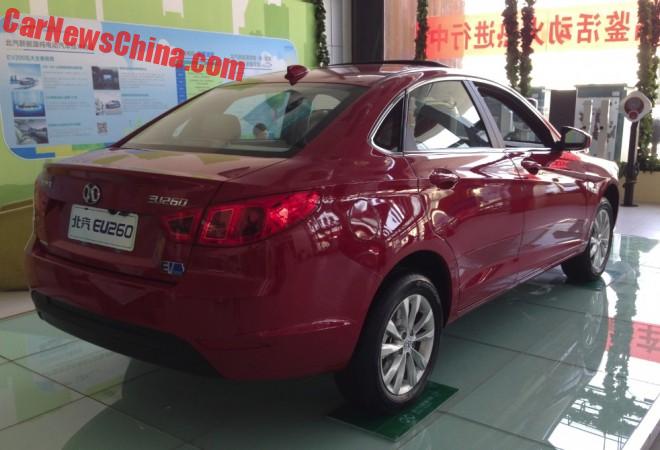 A red example in the other BAIC EV dealer I visited,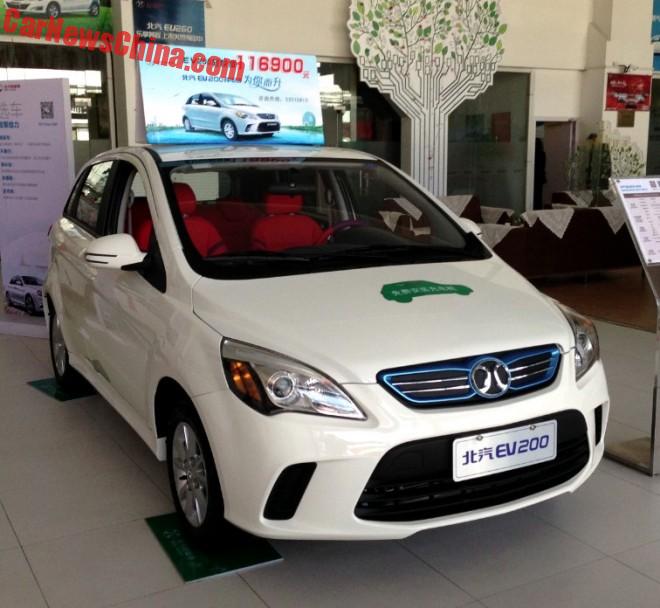 The also had a EV200 with a fiery red interior for 116.900 yuan including subsidies. Range is 200 kilometer. Blue lines in the grille.