This is the new Beijing Auto EH400, a full-size electric sedan for China dressed up with a bit of blue in the grille, because blue = green. The EH400 debuted late last month on the 2016 Beijing Auto Show. It will cost around 200.000 yuan after green-car subsidies, but it is unclear when it will hit the market, if ever.
The EH400 is based on the petrol powered Beijing Auto Senova D80 sedan. The Senova D80 is a strange and almost illusionary car. It debuted on the 2014 Guangzhou Auto Show, was shown again on the 2015 Shanghai Auto Show (pictured), and was officially launched on the market in April 2015, but it never reached the market.
They are not at Beijing Auto dealers, I have been looking for one for a while, there are two dealers near my home, none has ever had one. Staff always says it is coming soon. There are in fact no known pictures at all of a D80 at a dealer, nor are there any pictures of a D80 on the road. We have heard that some D80's have been sold directly from the factory to the Chinese government, but there are no photos to prove that.
The Senova D80 was not on the Beijing Auto Show.
The Senova D80 is, if it really is, a slightly stretched and more luxurious variant of the Senova D70, which is based on the platform of the first generation Saab 9-5. It is not, as some website erroneously reported, based on the China-made Mercedes-Benz E-Class L (V212). The E-Class L will underpin the upcoming Senova C90.
The wheelbase of the D70 is 2755, the D80 measures 2830, and the E-Class L is much bigger with 3014.
The engines that are 'available' in the D80 are the same as in the D70: a 177hp 1.8 turbo, a Saab a 204hp 2.0 turbo, and a Saab 250hp 2.3 turbo. All engines are mated to a five-speed automatic transmission.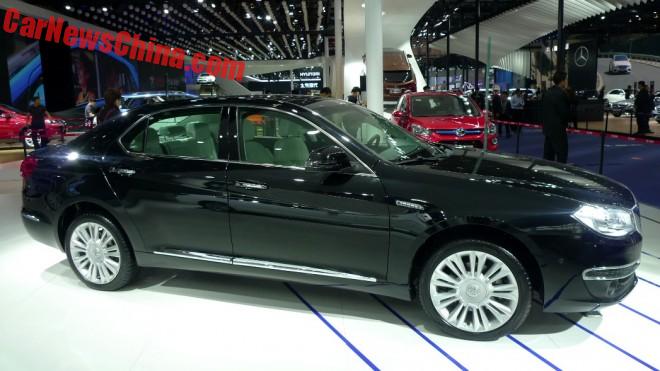 Back now to the EH400. Beijing Auto has released some specs: power comes from an electric motor with 140hp and 260nm. Range is 400 kilometer and top speed is 140 kilometer per hour.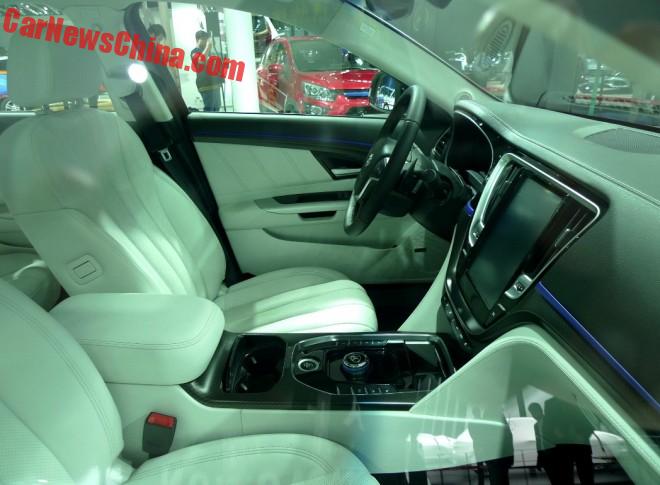 The interior comes with a large touch screen in the center console, some blue decoration, and a trendy drive-selector button instead of a gear lever. We also know that the infotainment system is called i-Link™, with ™.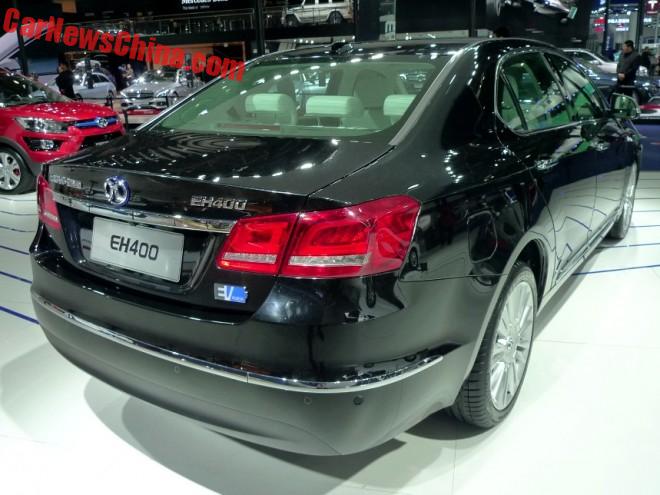 No changes at the rear bar for the badges.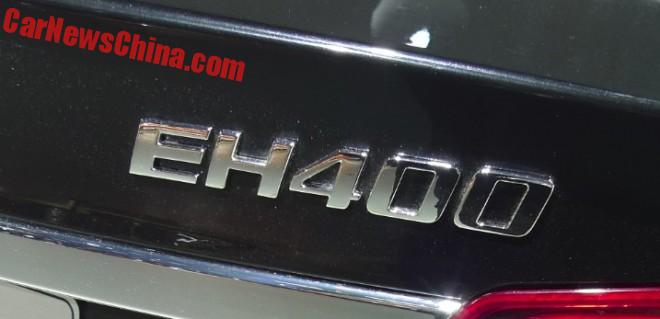 And the lettering of the EH400 badge is not properly lined out. Not good.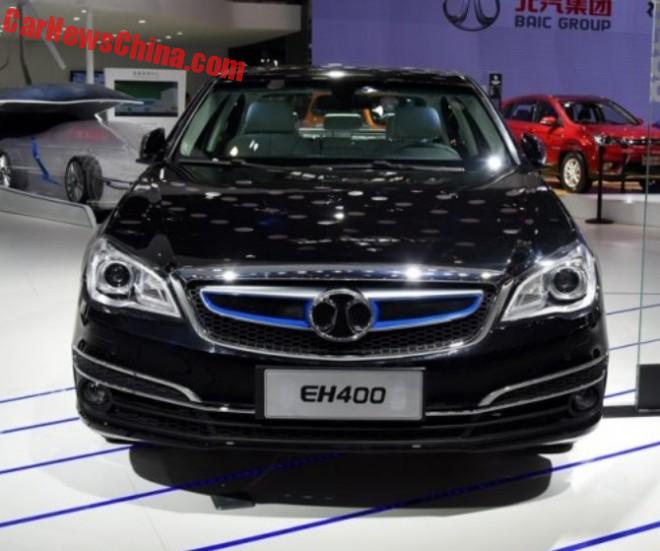 Well then, the EH400 based on a mystery car. Will we ever see it again..?