Yesterday I went to a Beijing Auto Dealer for an inspection tour. I came uninvited and anonymous. The shop is located on a large dealer area near the Golden Port race track in north east Beijing, not far away from a Tesla Service Center. The Beijing Auto dealer was housed in a large single-story building on an artificial hill. They had only five cars on display where 25 would easily fit. Starting with the Senova D50, a new mid-size sedan that was launched on the China car market in April.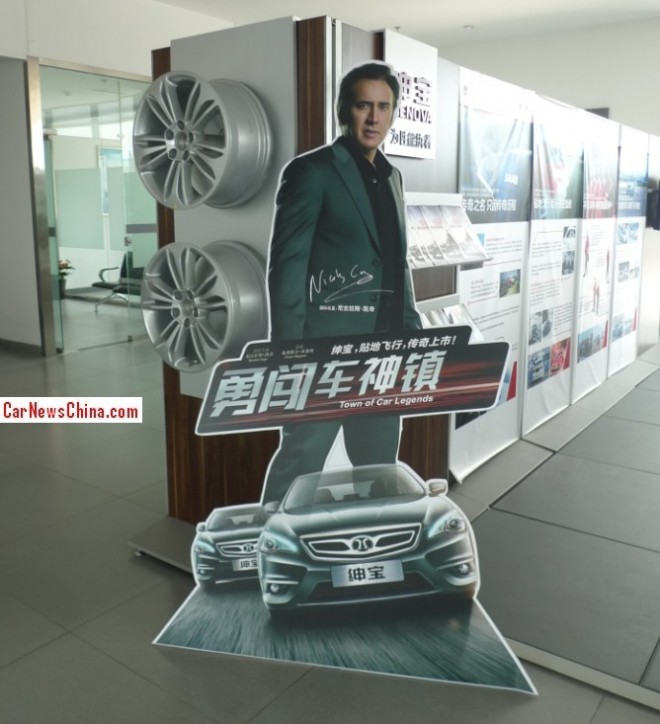 Nicolas Cage is the brand ambassador for the Senova range so he was all over the place. He is also on TV a lot, usually doing car chases with hot Chinese actresses. What a job.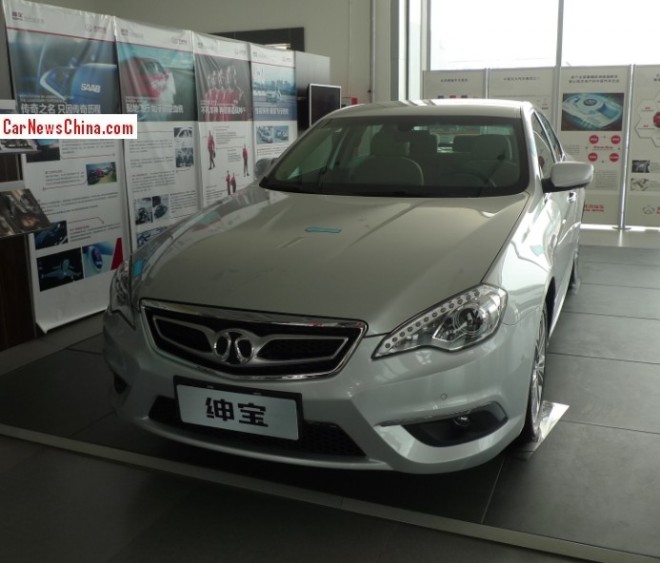 The Beijing Auto Senova D70, formerly known as the Senova D-Series. The Senova D70 is based on the old Saab 9-5. Beijing Auto bought the rights to the Saab 9-3 and 9-5 from GM in 2009, including 2.0 and 2.3 turbocharged four-cylinder engines. The D70 has been a success so far, with sales far exceeding expectations.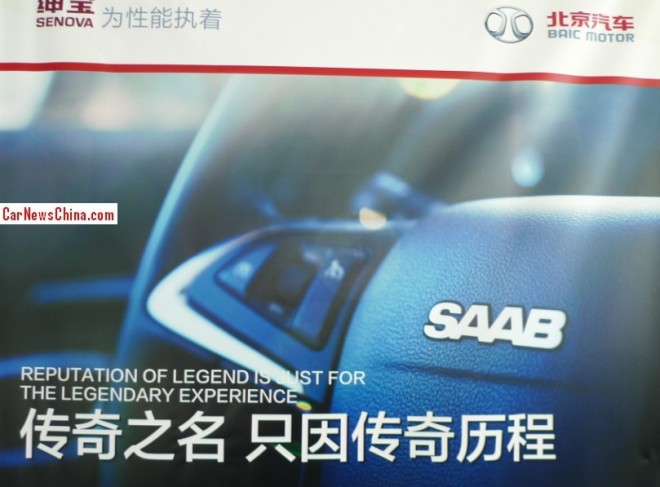 Except for the 2009 sale there has never been a formal connection between Beijing Auto and Saab. Still, Beijing Auto cleverly (and likely illegally) uses the Saab name and heritage to promote the Senova brand. Beijing Auto does not have the rights to the Saab name. However, Shenbao (绅宝) was the name Saab used in China until 2009 when Saab suddenly changed to 'Sabao' (萨博). How Beijing Auto got the Shenbao name is misty.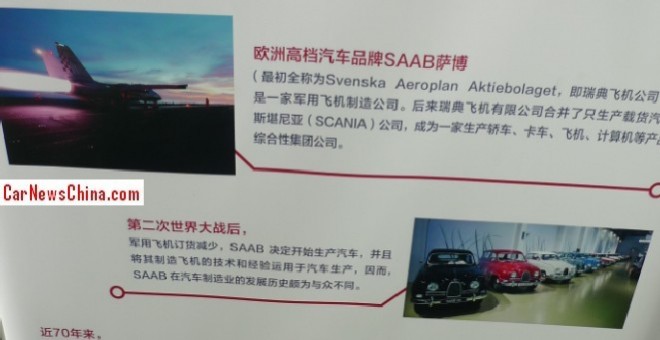 Not only cars but also Saab Viggen fighter jets, and on another poster they had Scania trucks.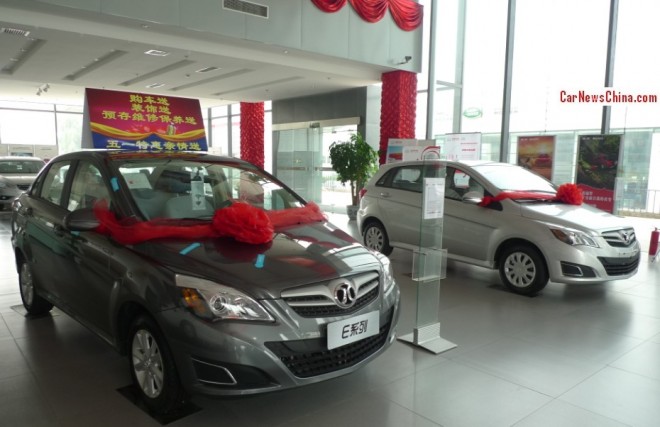 The Beijing E-Series sedan and hatchback, another great success for Beijing Auto. The E-Series is based on the platform of the Smart ForFour, and design-wise inspired by the previous generation Mercedes-Benz B-Class.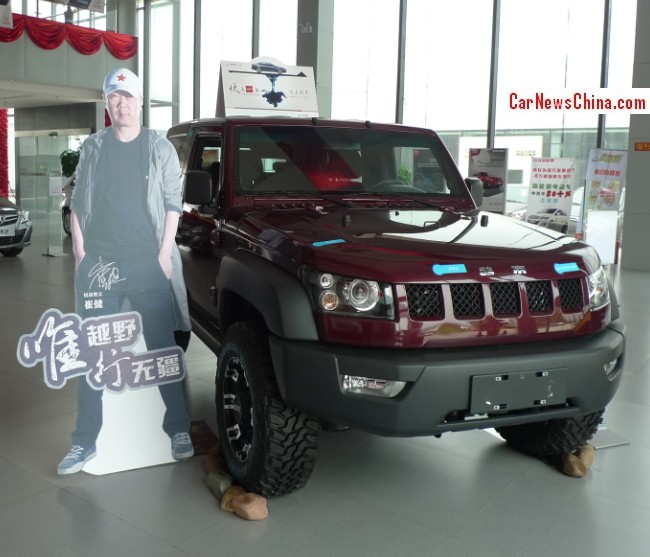 This is the Beijing Auto B40, it finally launched on the Chinese car market in December last year. No Cage here, the ambassador for the B40 is the Chinese rocker Cui Jian. He used to be very rebellious and wild, for a while he was even banned from playing in Beijing by the Beijing local government.
But recently the once wild Cui is getting very soft for the money, performing in state sponsored concerts and, worst of all without a doubt, becoming brand ambassador for Beijing Auto, a company owned by the Beijing government, the very same entity that orchestrated the earlier ban.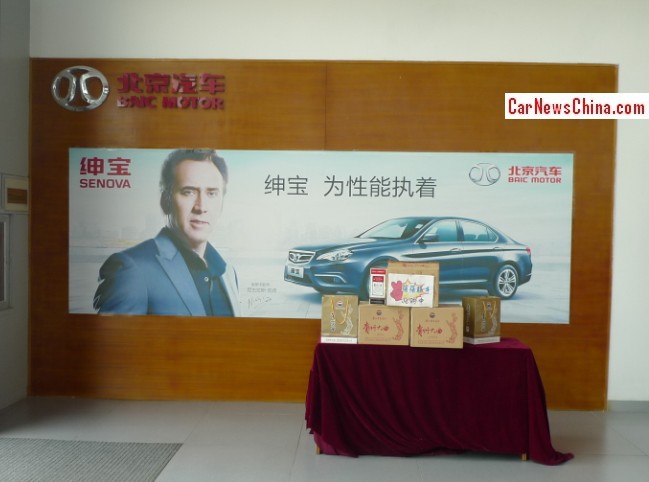 Nicolas Cage again at the exit. Boxes contain presents, tea and such, that visitors can win in a lottery.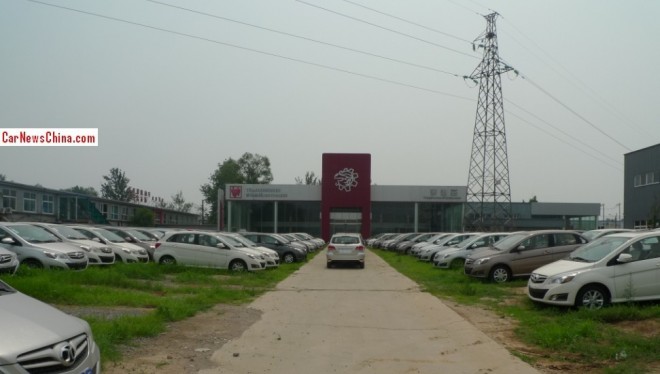 Outside the building they had endless rows of E-Series, all hatchbacks, four rows on each side and some in the middle, at least a hundred cars waiting for their buyers.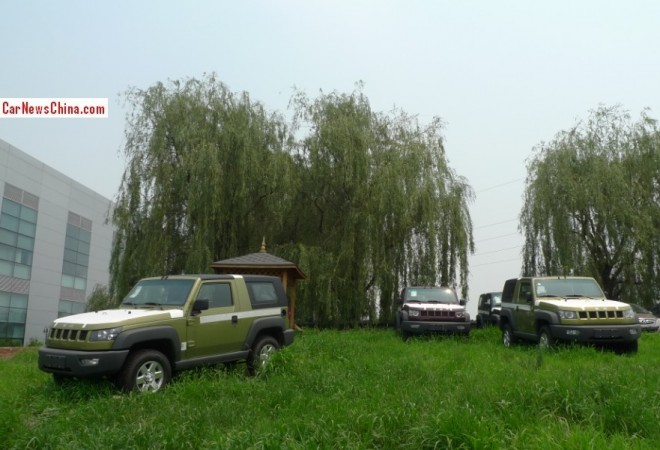 Four B40 standing on the hill.