China's leaky patent bureau had leaked again; this time with renderings of the new Honda Freed mini MPV that is scheduled for launch in September. The Honda Freed is mostly sold in Asian and South East Asian markets, but not in China. The new Freed however will make it to the Chinese market.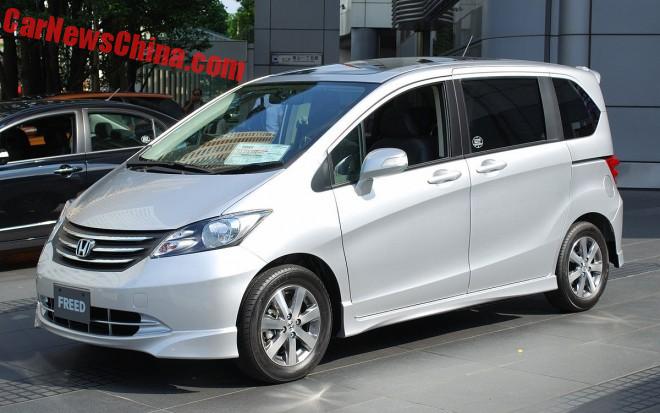 The current Freed debuted in 2008, is is based on the same platform as the Jazz/Fit. It is manufactured in Japan and in Indonesia. If it comes to China it will be made locally by one of Honda's joint ventures; Dongfeng-Honda or Guangzhou-Honda.
The Freed is powered by a 1.5 with 118hp and 148nm, mated to a five-speed manual or a CVT. The engine will continue in the new Freed with a few horses more. Honda is also working on a full-electric version of the Freed.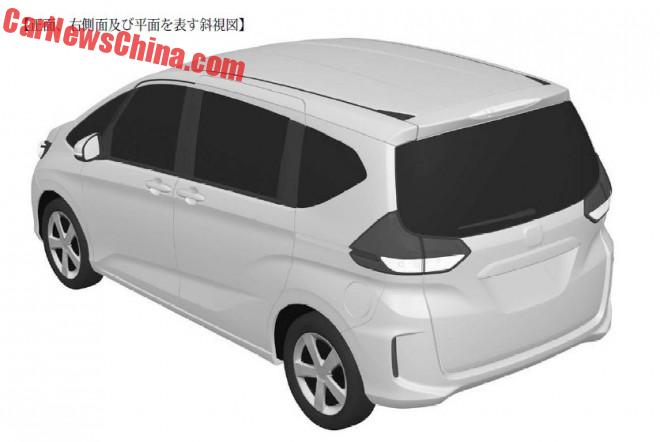 The market for small and mini MPVs is booming in China, so bringing in the Freed now would be a good idea. It has to be cheap though, to compare with the offerings of local Chinese car makers, which are getting better by the day.