New photos of the Baojun E100, a new electric city car for China. The E100 was expected for debut on the Beijing Auto Show in April but didn't show. It will instead launch on the Chengdu Auto Show next month. Biggest news: the E100 is intended only for sale ins third and fourth tier cities, so we will never seen one on the road in Beijing, Shanghai, or even Chengdu itself.
The E100 will be very cheap, price after subsidies will start around 40.000 yuan.
Details of the drivetrain are still scarce; all we know is that the E100 will have a range of 100 kilometer and a top speed of 100 kilometer per hour. Hence the name.
Baojun is a brand name under Wuling, and Wuling is a brand name of the SAIC-GM-Wuling joint venture in which GM has a 43% stake. The other partners are SAIC (aka Shanghai Auto) and Wuling Automotive.
SAIC and GM are also tied up in the giant Shanghai-GM joint venture that makes Buick, Chevrolet, and Cadillac cars for the Chinese market.
The E100 is the first of a range of new electric vehicles under the Baojun brand. They are also working on another small one with a BMW i syndrome.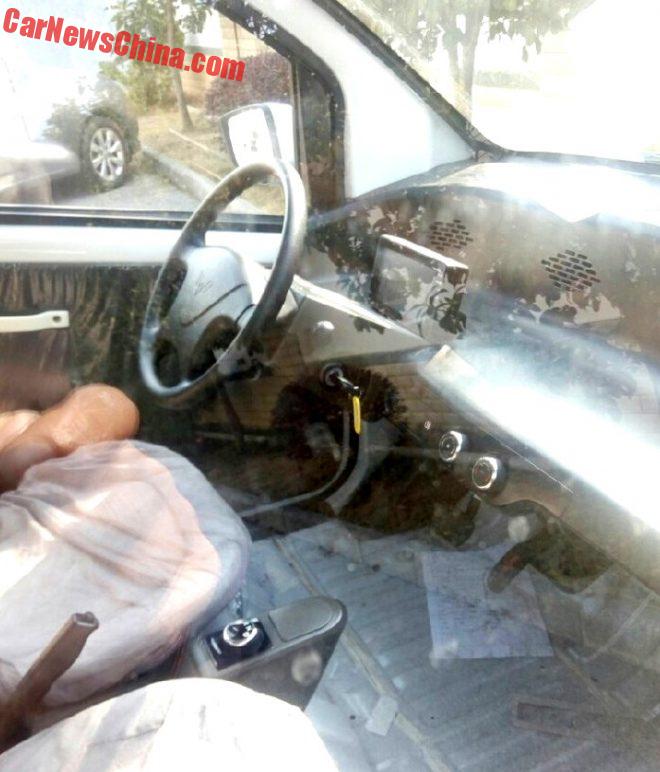 The interior looks properly agricultural, and a load less pretty than the interior we saw earlier on in a development car. That car almost looked like a Smart competitor. This interior looks horrible, check the steering wheel especially, the wheel of the cheapest Wuling van looks better than that!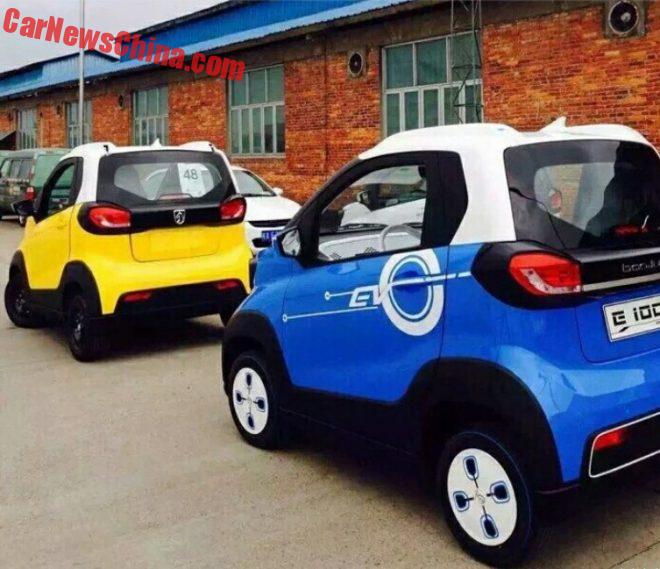 Two tone color scheme is not uncool. Wheel covers are hip. And it has those odd roof rails. Earlier on we speculated they were part of some fancy new charging system. But they are not. They do not have any function. They are useless. Well, maybe the folks down in Taiyuan will like it.