Wuling is working on a new city EV, called City Car. It has a distinctive BMW i3 taste, especially on the sides. The Wuling City Car will debut as a concept on the Guangzhou Auto Show in November, the production version is expected to hit the Chinese electric car market in 2015.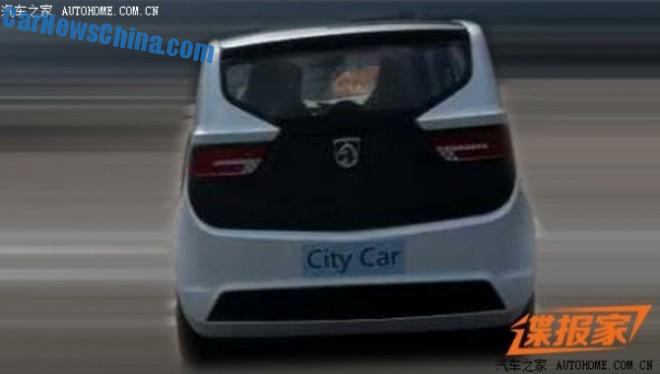 Wuling logo on the back. Trendy taillights. No news yet of the powertrain, but an EV called City Car won't be fast.
Wuling is a brand name of the SAIC-GM-Wuling joint venture, in which GM has a 43% stake. The other partners are SAIC (aka Shanghai Auto) and Wuling Automotive. SAIC and GM are tied up in the giant Shanghai-GM joint venture that makes Buick, Chevrolet, and Cadillac cars for the Chinese market.