On a recent tuning show I came across an impressive collection of rare Audi rally and road cars. Most of these cars arrived in China with the 2015 Hong Kong to Beijing Rally, and somehow never left. The rally was sponsored by Audi China and by FAW-Volkswagen, the joint venture that makes various Audis and Volkswagens for the Chinese market.
Another sponsor was the Goldenport Group, owner of the Golderport race track in Beijing, where I found the collection. Audi is also heavily involved in the management of the track.
I first met a part of the collection on another tuning show in October 2015, right after the cars had arrived in Beijing. Some of the cars I saw there have since gone elsewhere, and others have been added to the collection.
Some of the Audis are owned by Goldenport, they are normally stored in a building on the racetrack that houses the GRdrift drift school. Others cars are in private hands and some belong to Audi China.
The cars that are stored in the drift school are generally in a bad shape, dusted and busted, and my greatest fear is that they will be reworked, and ruined, into drift cars. I visited the building this April and found a perfectly nice black Audi 200 being fitted with a roll cage!
May be the other cars be spared this horrible fate.
The collection as it was in mid-July:
A right-hand drive Audi Sport Quattro S1 Group B rally car. HB Audi Team refers to HB Cigarettes, one of the main sponsors of the Audi really team. The S1 debuted in 1985 and had about 480 horsepower.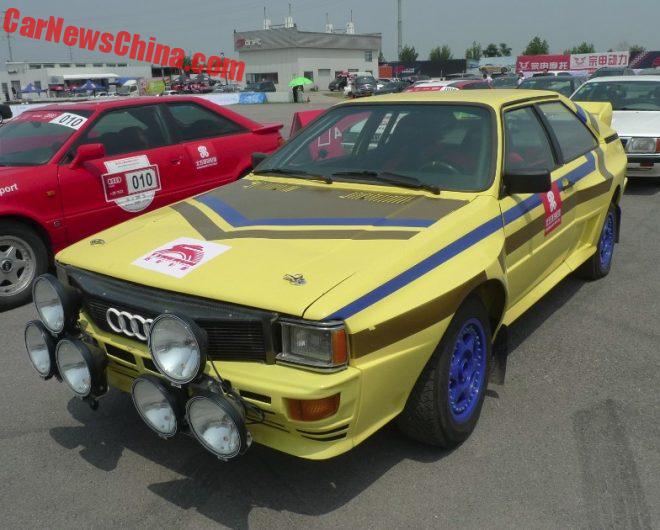 1983 Quattro A1 Evolution.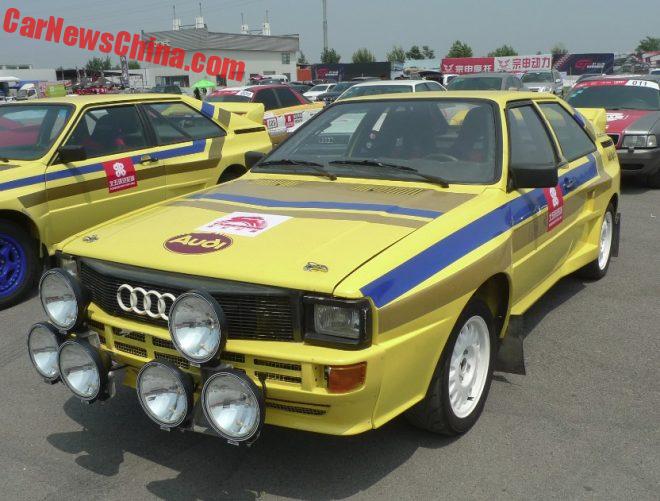 Another Quattro A1 Evolution.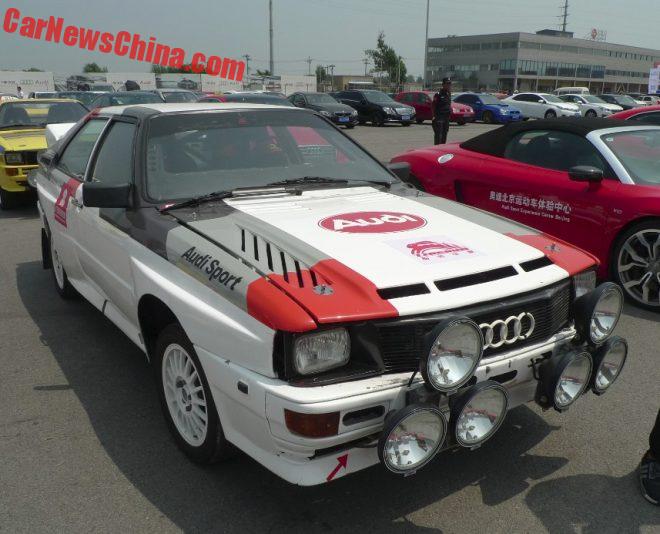 A rare 1984 Quattro A2 Evolution.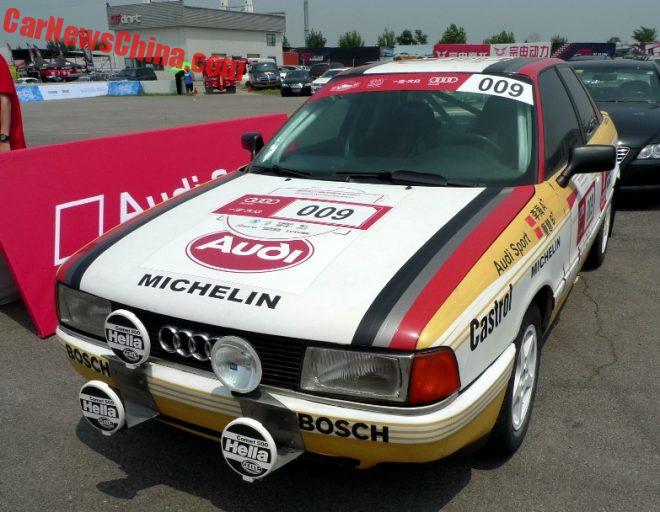 There were two Audi 80's in rally dress. However, these are reworked road cars, with the standard dashboards still inside, and not original rally cars. The first one is based on the Audi 80 B3, and the second one on the…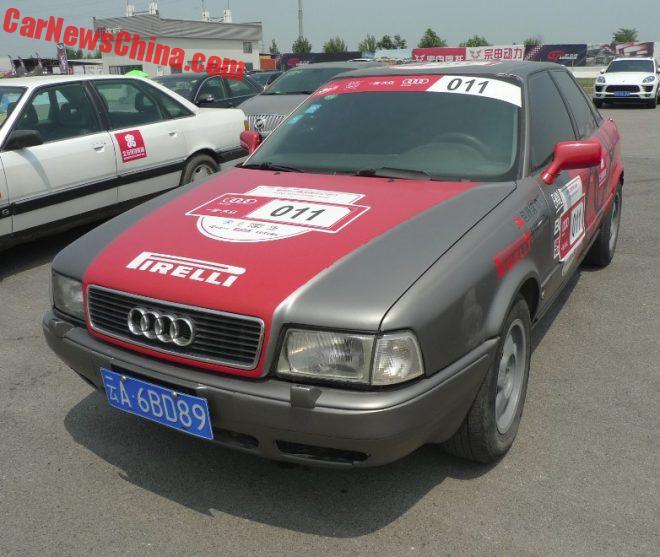 … Audi 80 B4. This one has a license plate of southwestern Yunnan Province but it isn't road legal in any way. Both 80's are based in the drift school, just like this beautiful…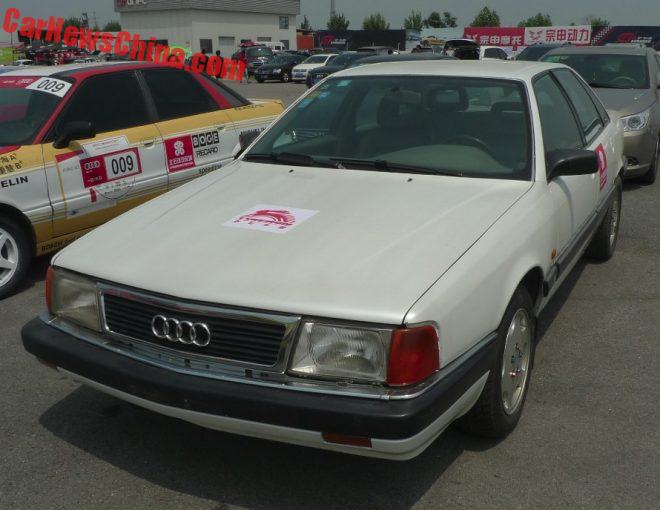 … Audi 200 sedan. In white! This Audi 100/200 was manufactured locally by FAW-Volkswagen, but some were imported as well. Earlier on I met two other imports on a car market in Guangzhou.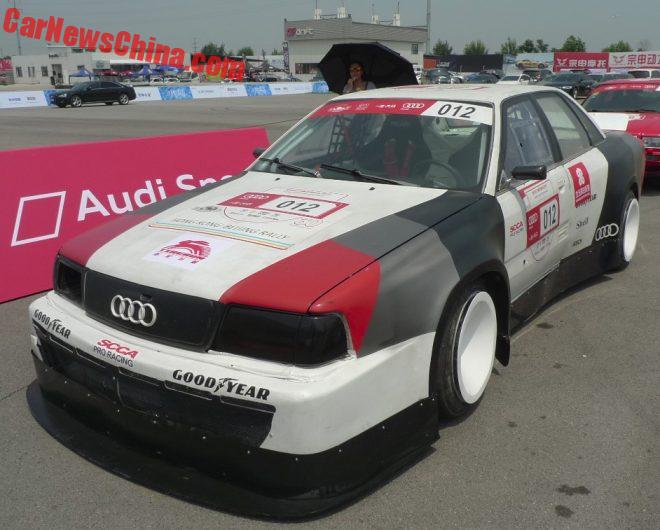 This is something truly special; a 1988 IMSA Audi 90 GTO, it competed in the North American IMSA series. Body shell resembled an Audi 200, but underneath it was mostly a… Audi Sport Quattro S1! An incredible machine and in reasonably shape, although the left-light cover was sadly missing.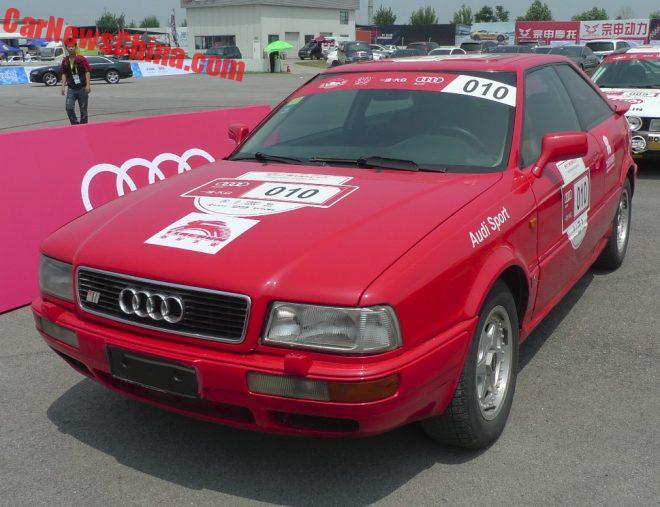 My personal favorite, a pristine Audi S2, a sports version of the Audi 80 B4 Coupe. The S2 debuted in 1990 and was powered by a 2.2 liter five-cylinder turbo with 220hp. This car is normally stored in the drift school as well. May she stay like she is now!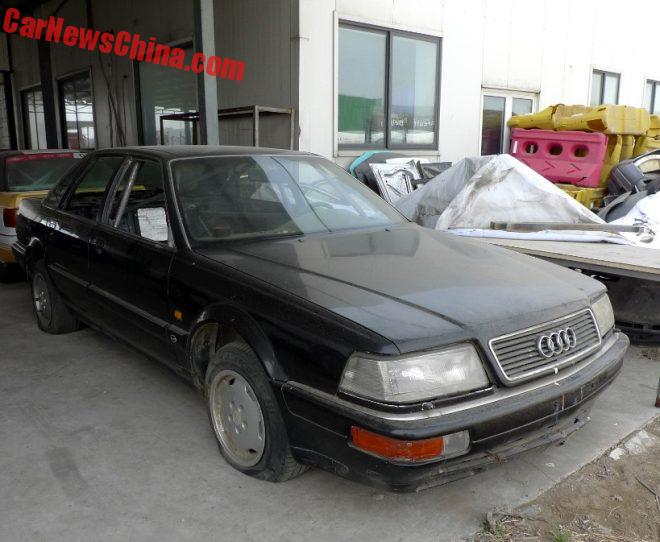 The black Audi 200 in the drift school building. Interior stripped out. Roll cage in. Why..?