A beautiful black Audi 100 sedan, Spotted in China in Wangjing District in Beijing. The vehicle was in near perfect shape. Fresh looking paint, shiny chrome, original fog lights, original badges, original sporty alloys, and not a spat of rust or rot in sight. Sight damage under the left light. Can be fixed, we bet.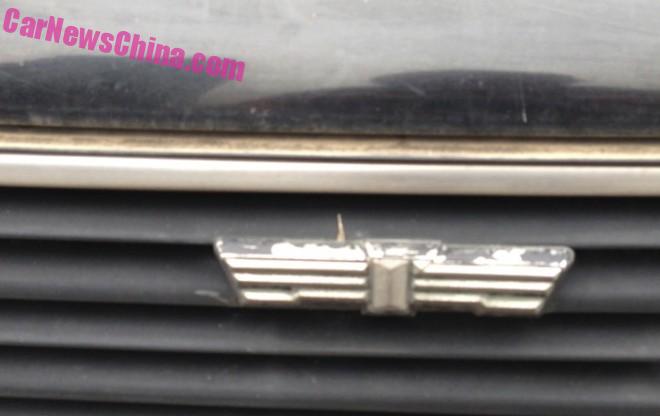 The third generation C3 Audi 100 was manufactured in China from 1988 until 1999 by the FAW-Volkswagen joint venture in Changchun in northeastern Jilin Province. This particular car is a 1998 example.
In the early years production numbers were low and almost all cars went straight to the government. From the mid 1990's private buyers started to buy the big old Audi as well. In 1999 the 100 was finally replaced by the first generation Audi A6.
Most China-made Audi 100's had the 'winged 1′ logo on the grille. The '1' stands for First Auto Works, or FAW. The Audi 100 also served as the base for various Hongqi-branded sedans and limousines. Hongqi, meaning Red Flag, is a brand under First Auto Works.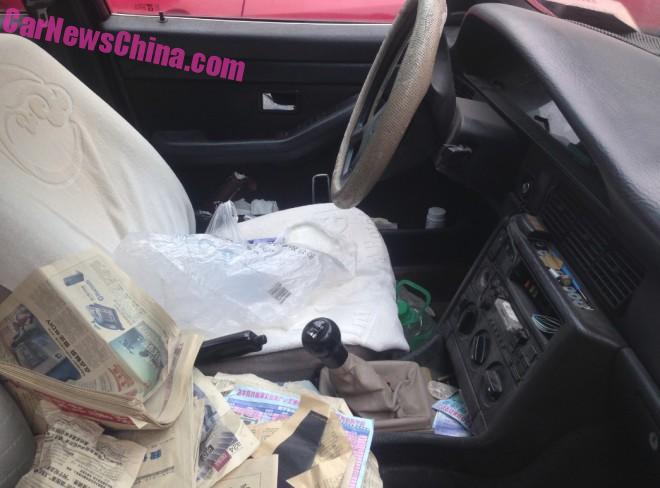 The interior was a total mess but in good overall shape. Seat covers protect precious original upholstery. Three air vents in the center stack, below that a radio cassette player with a tape sticking out of the deck. Five-speed manual gearbox with a beige base and a black knob.
The China-made Audi 100 was available with a 2.0 four-cylinder or a 2.2 five-cylinder. This great example has the 2.2 under the bonnet, good for an output of 127hp (95kw).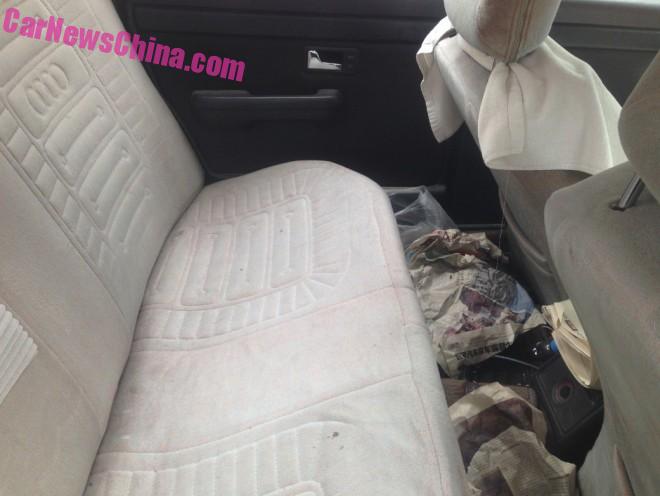 Seat covers got the Audi logo on it! Floor full of dirt.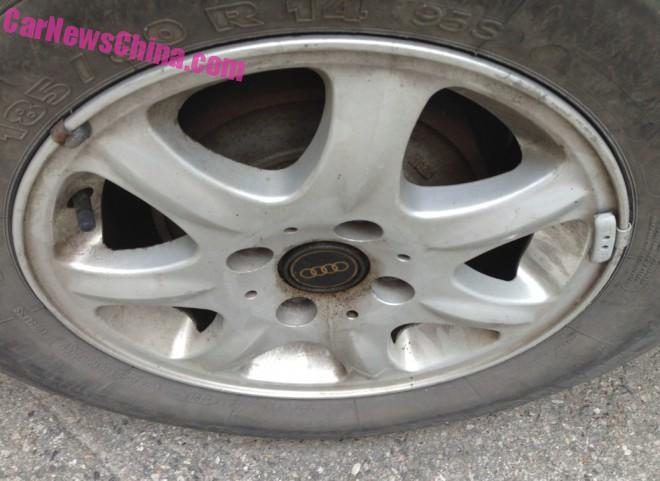 Period original Audi alloys.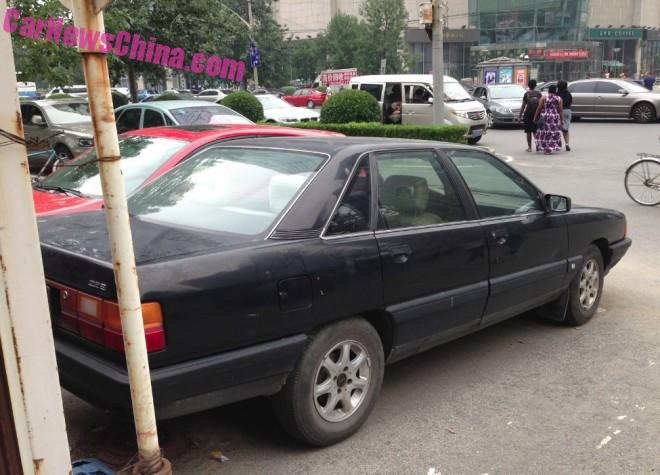 In its early days the Audi 100 was the only upscale sedan available in China, and that is basically how the dominance of the Audi brand in China's luxury car market started. They were there first, with a good and well-received car. Streamlined design still impressive today!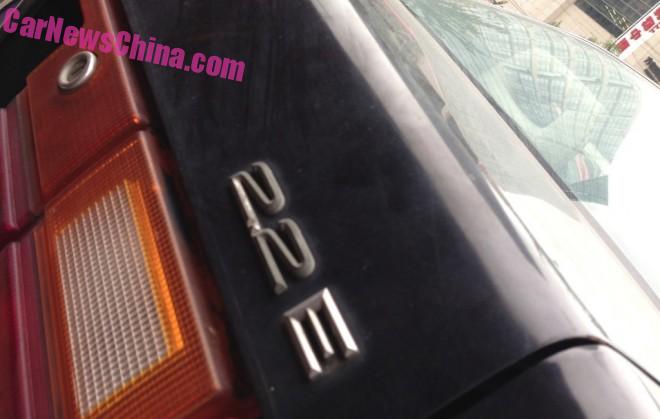 The 2.2 liter engine, E is a trim level.