Two Audi 100 sedans, Spotted in China in the great city of Guangzhou in Guangdong Province. The Audi 100 was manufactured in China by the FAW-Volkswagen joint venture, and formed the base for various Hongqi's, but these two cars are rare period original imports. Starting with the first car, a beautiful light blue example with a thin yellow line over the sides, indicating this must have been some kind of special edition.
Timeless design still looking so strong today! The Audi 100 arrived in 1982 and its aerodynamic shape was considered revolutionary at the time, winning the European Car of the Year Award in 1983. This blue example was in a reasonable shape, some bruises and some rust, but the paint was still all right and all parts appeared to be original.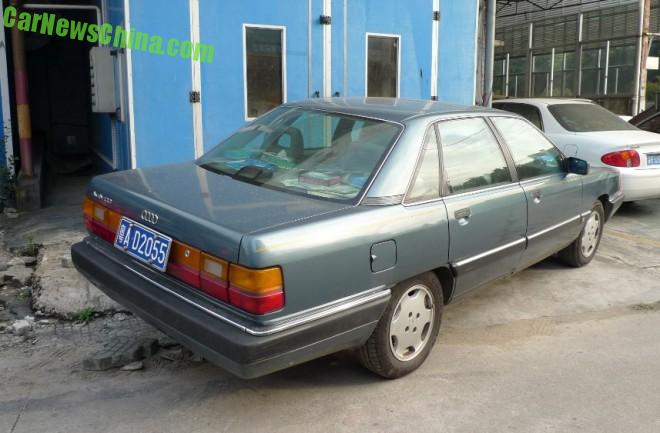 The license plate area at the back is too small for the Chinese license plate, which is a tad smaller than the standard European plate. This could mean this great Audi was somehow imported into China from the United States, where the roads are wide and the plates are small.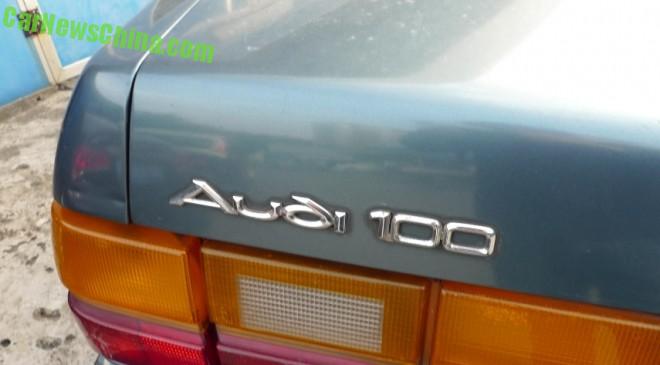 The Audi 100.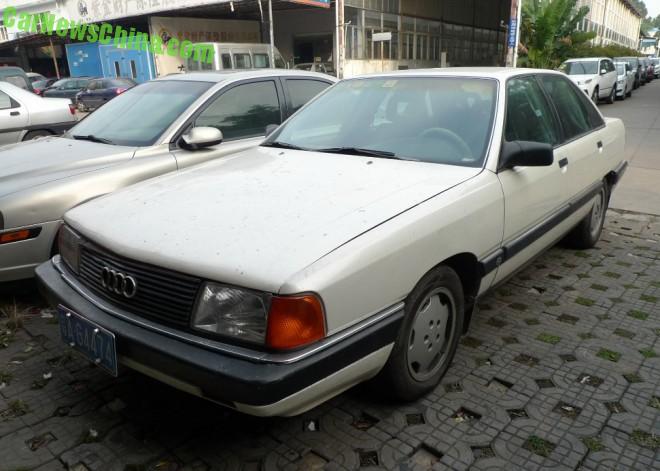 Moving on to the second car, a wondrous white example standing only a few meters away from the blue car. Trim level appeared to be the same, see alloys, but without the yellow lines. White color even better for showing the almost unbelievable clean design of the vehicle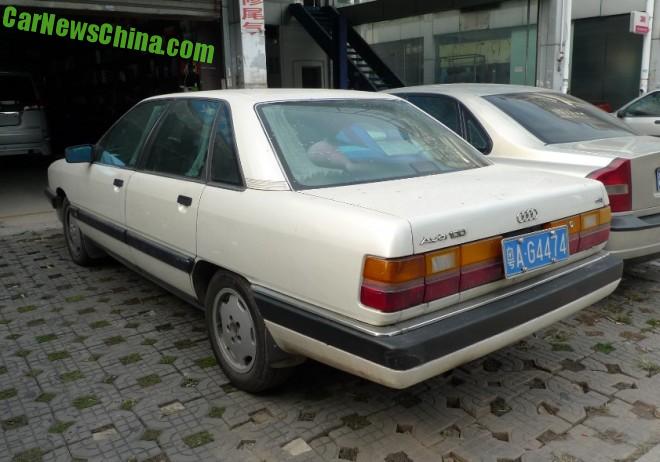 Note license plate again.
The Audi 100 was available with various diesel and petrol engines. The least powerful petrol was a 75hp 1.8 liter four, and the most powerful petrol a 163hp 2.2 liter turbocharged five-cylinder. There were no engine badges on the Guangzhou cars but trim level, and especially the alloys, indicate they are high-end variants, so we bet on a 113hp 2.0 or better.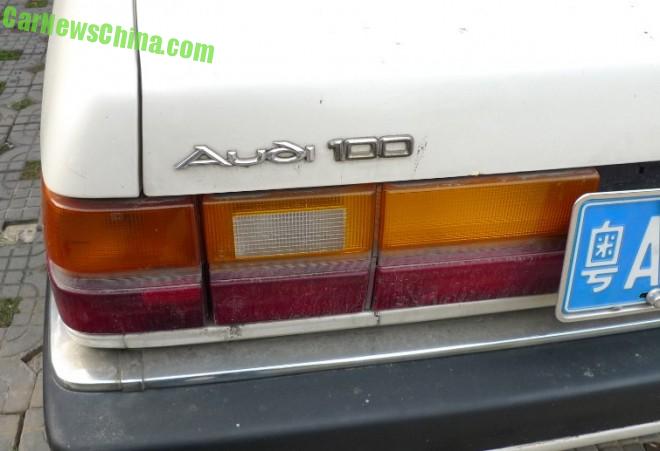 The Audi 100. A future classic for sure.