Landwind impressed on the 2016 Guangzhou Auto Show with this very sleek Xiaoyao, formerly known as the E33, a sporty crossover that will be launched on the Chinese car market in the  second half of 2017. The design has been finalized, they will only change the lights and the rear bumper. Great stuff, and so much better than their X7 Range Rover clone.
Earlier on they had two models in purple traditional northern-Chinese dress with the car. The man had fake sword. The girl had a fake flute, and she pretended to play it. The poor models looked like they wanted to die, right there and then. Everybody was laughing at them. Me, Chinese media, guards, and even other staff on the Lifan booth. The models were then soon called off the stage, they disappeared behind the booth,  and I didn't see them anymore that day and the next.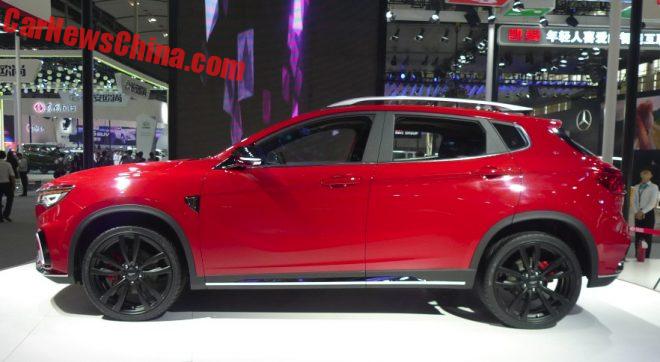 It has some touches of the Infiniti QX30 but not too much. Black wheels with red brakes are very racy, but the tires are a tad too racy, slick-like and very low profile. We bet we won't see those on the production car…
The Xiaoyao will be powered by the usual Mitsubishi-sourced 4A91T 1.5 turbo engine with 150hp and 210nm, mated to a six-speed manual or a CVT. Price will range from around 90.000 to 130.000 yuan.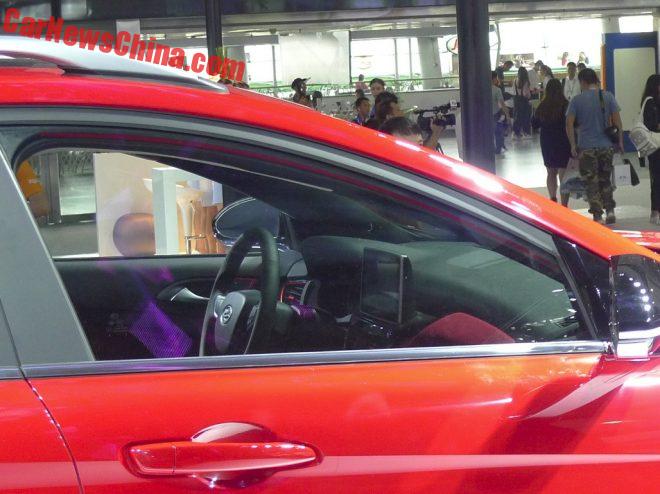 The doors were closed and I wasn't allowed to get close to the car, so this is the best I have on the interior. It looked nice enough, with a large standing screen in the middle and a seemingly analogue instrument panel with an ultra large dial in the middle.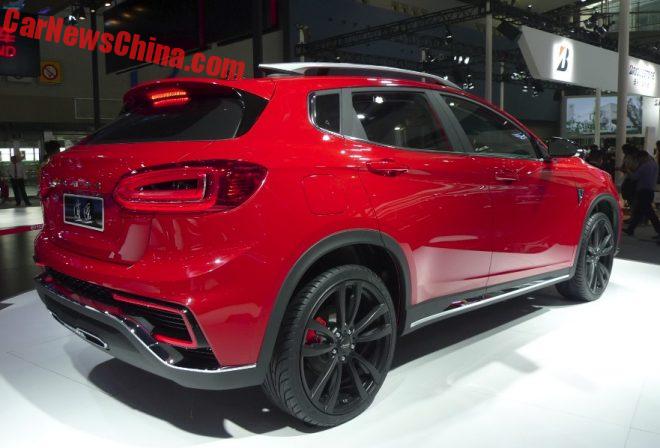 Rear lights are huge and have a cool shiny strip inside. The roof rails are very useful and end in a wing-like shape. Very nice.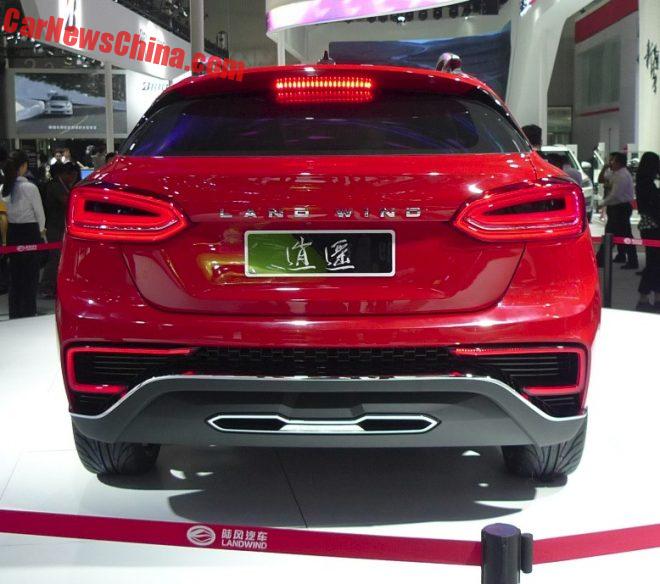 Pipe tips in the bumper will go. Nevertheless, if the Xiaoyao is a sign of Landwind's path to the future we cannot wait to see more.