A double Benz on a cold winter afternoon; a R129 Mercedes-Benz SL500 coupe and a W140 S320 sedan, Spotted In China parked side by side on a car market in north Beijing. Both Benzes were in good shape but very dusty and dirty, clearly in need of a little maintenance and a little love.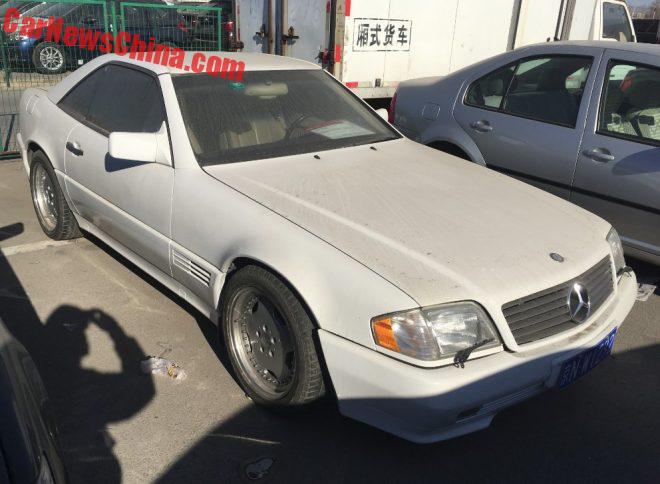 AMG alloys and ultra wide tires. The car was covered with a thick layer of dust and dirt. People just don't have respect for these oldies anymore.
The R129 SL-Class was produced from 1989 until 2002 with a facelift in 1996, this is a facelifted example. This SL500 is only the fourth R129 we meet in country, after a green SL500, a silver SL600, a white SL500 and a green SL500.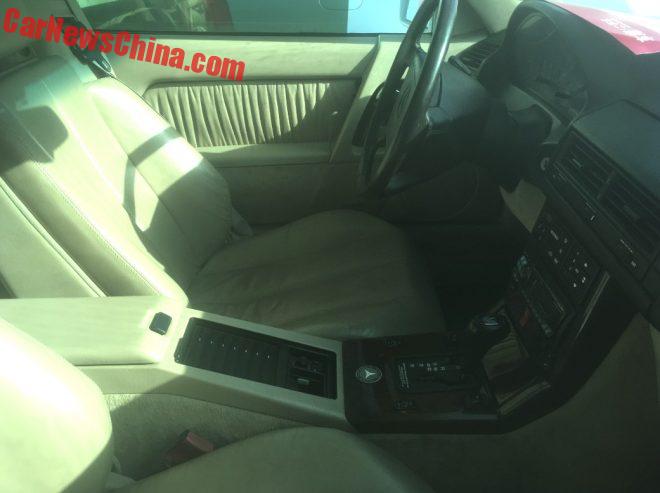 The interior looked great, leather slightly worn but definitely fixable. Period Alpine radio CD system with a seven-CD changer in the center tunnel.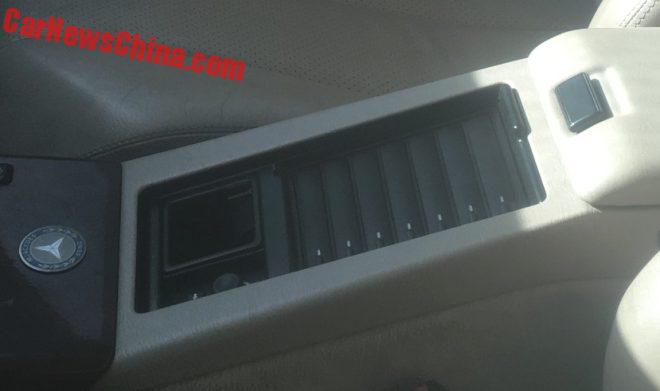 Each CD has its own tray.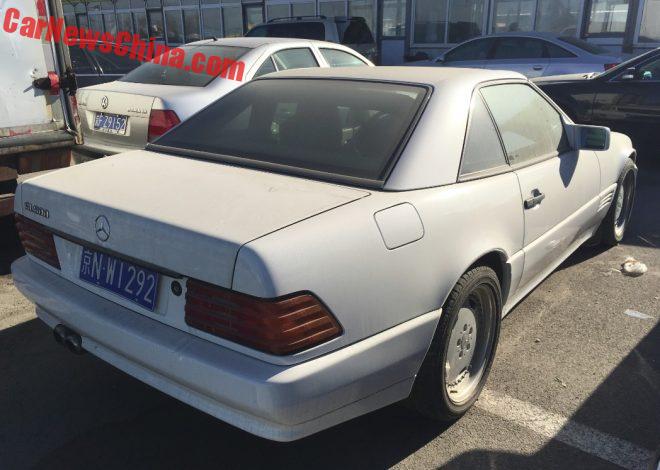 The SL500 is powered by a massive 5.0 liter V8 engine that poops out 322hp and 469nm, good for a 250km/h top speed and a 0-100 in 6.1 seconds.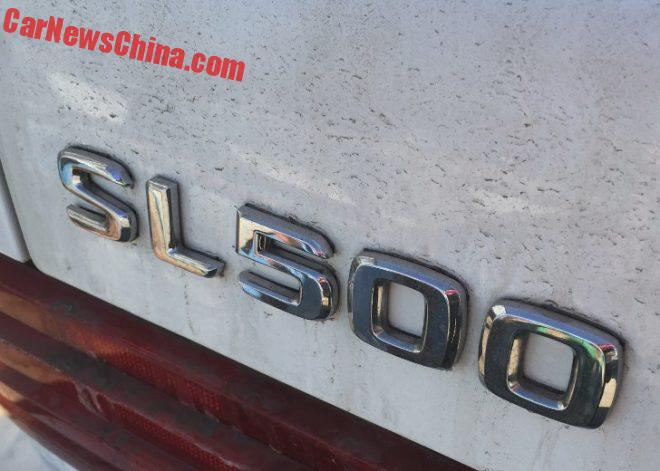 The speedy Merc' was for sale for 180.000 yuan. That's a lot of money for an essentially useless car. The SL500, just like the S320 below, is not allowed to drive within the Sixth Ring Road anymore, which is basically all of Beijing. Thank the environment for that! This means that nobody wants these cars now, except a few crazed collectors. The SL500 will likely find a new home but the S320 likely not. Many W140's are simply abandoned by the roadside these days. Horrible.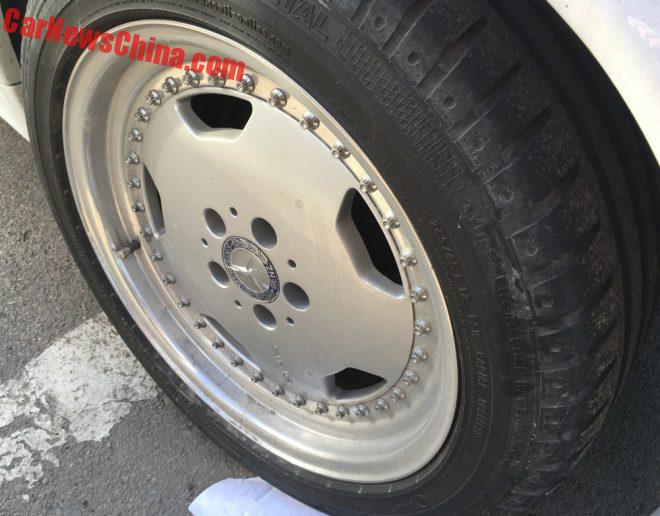 Brilliantly crafted wheel!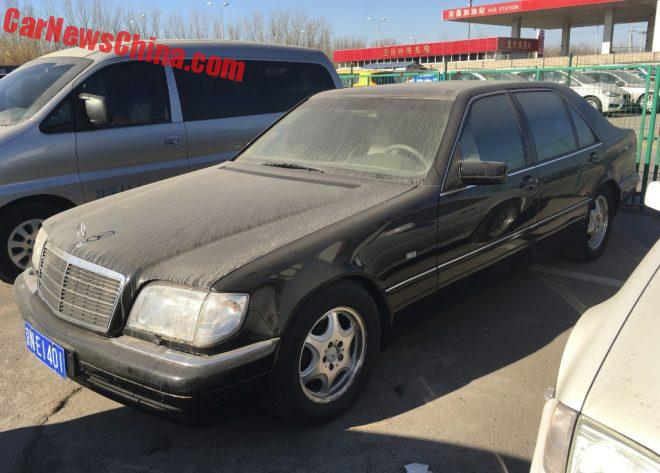 The mighty S320 too was dirty but otherwise in a good shape. Alloys are original. It was on sale for just 80.000 yuan, which is Suzuki Swift money. Tempting indeed, but again; you can only legally drive it outside the Sixth. Sure you can foek all that and just go but the punishment is harsh; high fines and points from your driving license.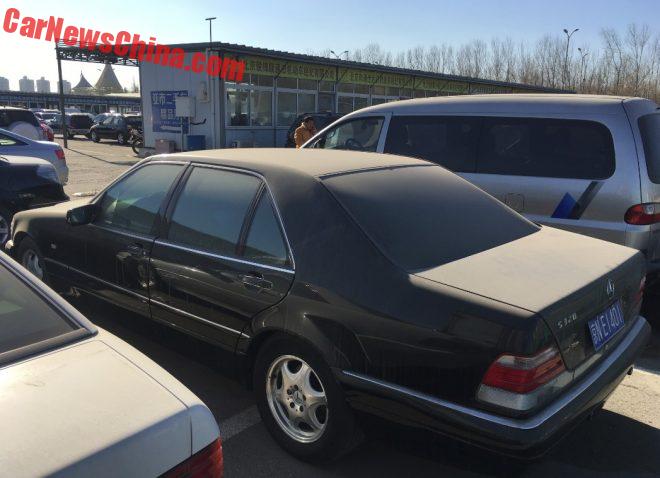 The W140 S-Class was manufactured from 1991 until 1998. The S320 was powered by a 3.2 liter six-in-line with 228hp and 315nm, good for a 235km/h top speed and a 0-100 in 11 seconds flat.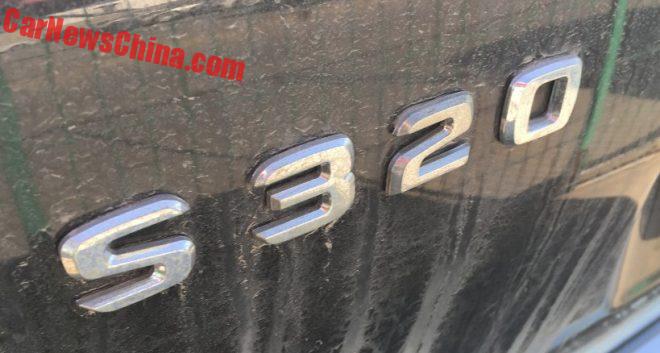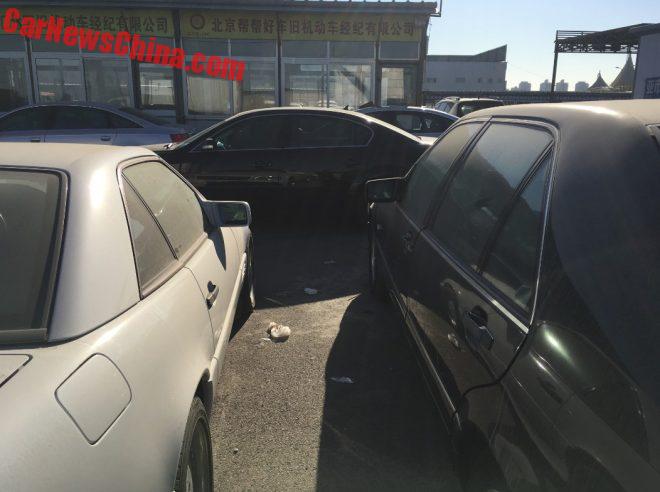 Two 1990's icons. Don't choose. Just get 'm both.