A very beautiful black R29 Mercedes-Benz SL500, Spotted in China in the great city of Shanghai by reader Antoine Chalendard, thank you for the pictures! The badass Benz is in reasonable condition, a bit dirty but the paintwork is fine and most parts seem to be hanging on. There is some small damage over the left-rear wheel and the driver's door doesn't seem to close properly. Alloys are 2000's AMG.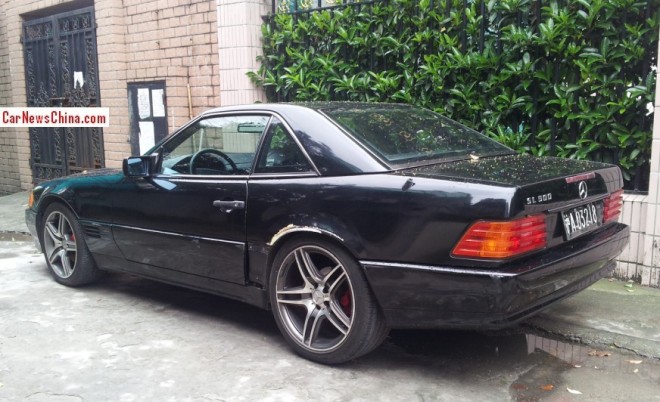 The R129 SL-Class was produced from 1989 until 2002 with a facelift in 1996, this is a pre-facelifted example. The R129 was never officially exported to China so seeing one on the road is very special. The Shanghai car is fitted with black license plates which were issued to foreign-owned companies in the 1980's and 1990's. This SL500 is only the fourth R129 we meet in country, after silver SL600, a white SL500 and a green SL500.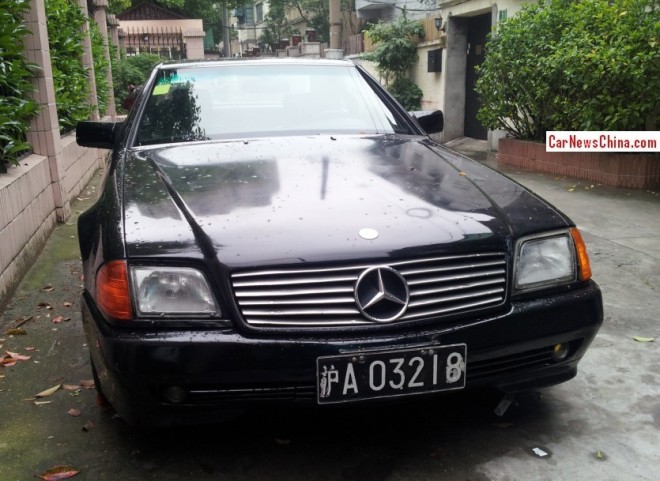 A long black bonnet, home to a massive 5.0 liter V8 engine that poops out 322hp and 469nm, good for a 250km/h top speed and a 0-100 in 6.1 seconds. Mighty fast Merc!
---