The Skoda Octavia Scout will see production in China for the first time. The China-spec car is based on the facelifted 2017 model. It will be manufactured by the Shanghai-Volkswagen joint venture. Debut is scheduled for the Shanghai Auto Show next month with a launch on the Chinese car market in Q2.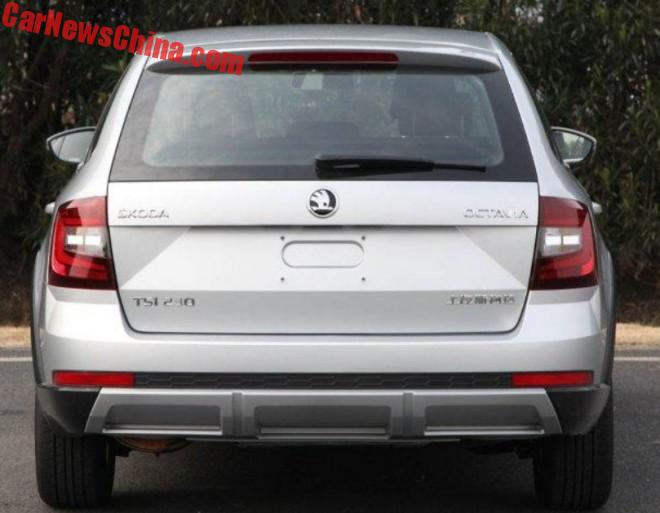 The Scout is a ready-for-the-mountain variant of the Octavia Wagon, which will not be made in China. The Scout stands a bit higher on its feet and comes with black plastic around the wheel arches.
There will be three engines available: a 1.6 with 105hp, that won't get you very far uphill, a 1.2 liter with 113hp, a 1.4 turbo with 150hp. The 1.2 is new for China, it hasn't been available in the Octavia sedan. It seems a bit low on power too. The Scout is not a small car, almost 4.7 meters long with a 1230kg curb weight.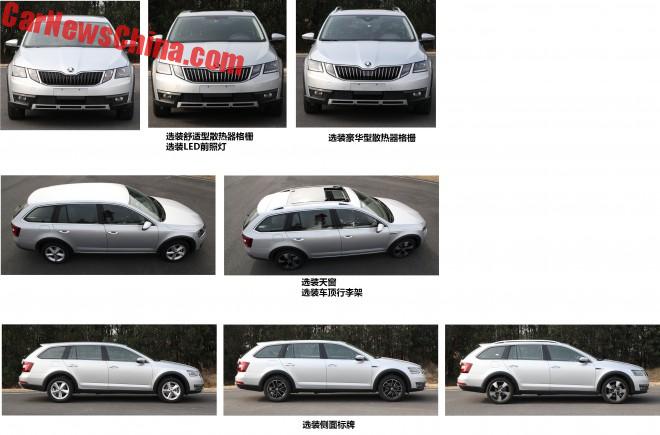 Various trim levels and we are happy to see proper roof rails on what seems to be a top spec car.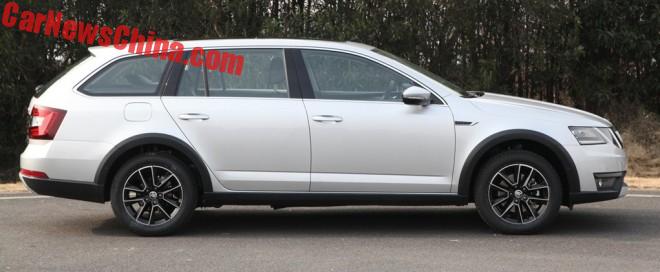 Looking racy with black wheels. Price for all this pretty will start around 110,000 and end around 190,000 yuan.