Jeep Launches Seven Seat SUV For China
This is the 2018 Jeep Grand Commander, a large seven-seat SUV for the Chinese car market. It is the production version of the Jeep Yuntu Concept. The Grand Commander will debut next April on the Beijing Auto Show.

The name leaked from China's National Trademark Office, alongside a bunch of other new FCA names. Top to bottom: the Chinese name of the Grand Commander (literally 'Big Commander'), Deserthawk (a special edition of the Renegade), Grand Commander, Pacifica, the Summit Grand Cherokee (mistake? Should be Grand Cherokee Summit), Hyperspace (unknown name, sounds very concept-ish), Portal and Chrysler Portal (likely referring to the Chrysler Portal Concept).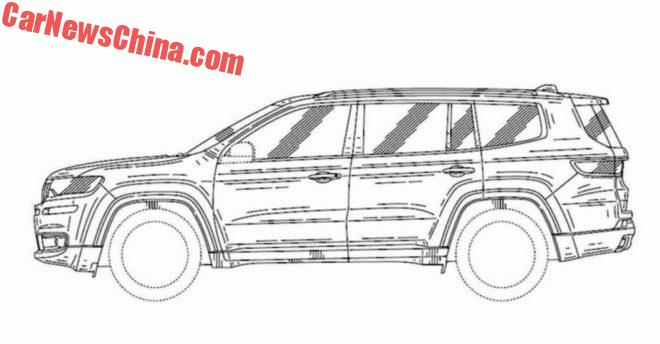 The Grand Commander will seat seven (the concept had six seats). In China, it will compete with cars like the Volkswagen Teramont, the Ford Edge, and the Toyota Highlander. It will be manufactured by the Guangzhou-Fiat joint venture. Power will come from the 270 hp 2.0 turbo that also powers the new Jeep Wrangler.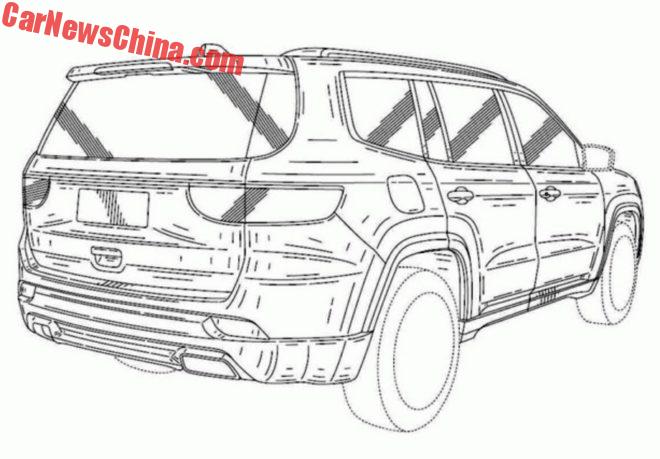 Rear end is quite different from the concept's. with a rear window curving around the D-pillar.