Geely will launch its new Geely Vision (远景, Yuanjing) X6 Pro in September this year. Only by looking at the design can it easily be understood that they will evolve the former X6 by making significant changes to the design.
Ten years ago, most Geely cars had a simple design and affordable price. They had some luxurious models; however, they never tried to be completely luxurious car makers.
On the new X6, I think they are trying to harmonize a luxurious outlook with a lower price. Actually, that's how Chinese carmakers have increased their market share in China these years.
The first impression I got after seeing the new Vision X6 PRO front is an early-grown teenager. I mean small in size but mature on the face. Its huge grille made me think like that. It gave me an idea that the new X6 could produce 300hp with this grille. Of course, it can't; but it can produce up to 141hp(104kW) with a maximum torque of 235nm. For a small-sized compact SUV, that looks quite acceptable. The engine is the same 1.4T as the previous X6.
Small front lights just beside the grille remind me of some Land Cruiser models, but it makes the car look more aggressive, which is completely a new norm for many new cars.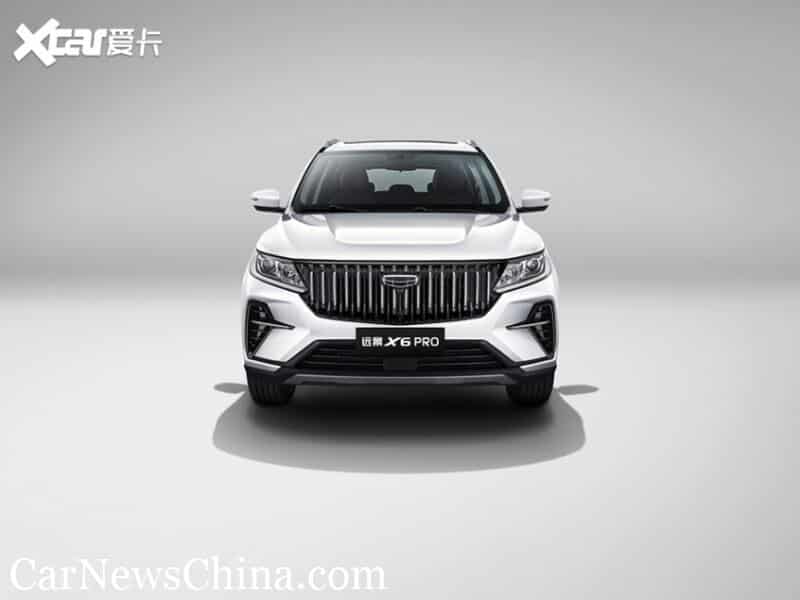 Looking at the side, the new Vision X6 PRO looks like a smaller version of some giant SUVs. I guess its curved corners make it look bigger than it is. The size is 4546/1834/1715mm, and the wheelbase is 2661mm.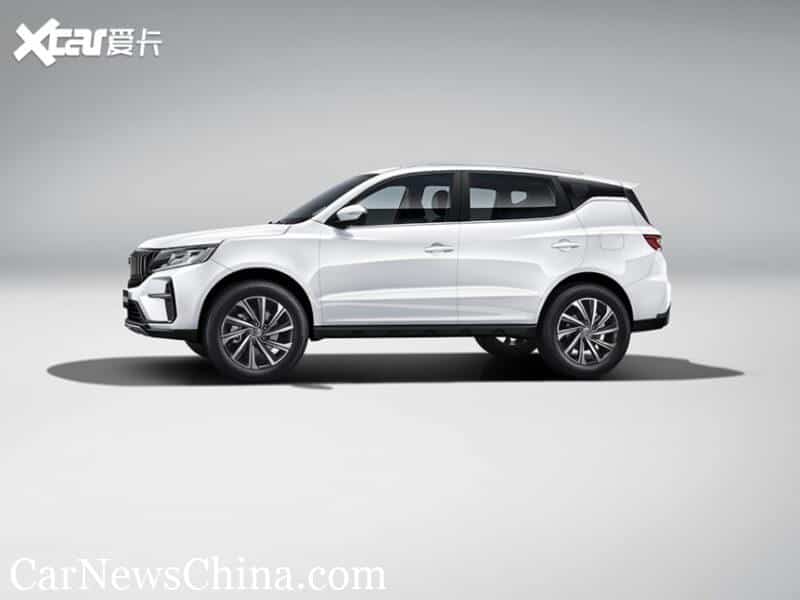 The back of the new X6 PRO is not very different than other ordinary SUVs. What I really like about it is the red line just above the license plate. It is just under GEELY brand name; it looks like they are emphasizing and underlining the brand name.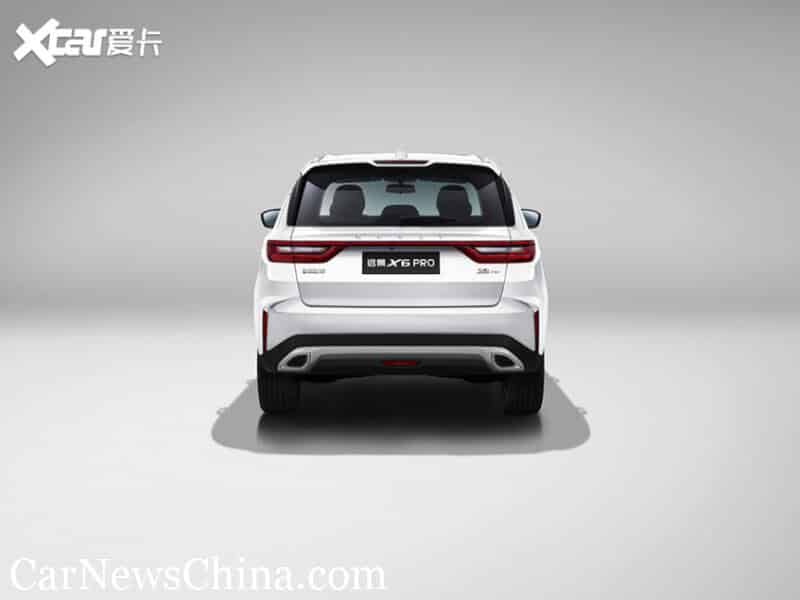 Inside is not that different than many other common Geely models. Even the steering wheel typically represents Geely. I like the simplicity of the functional area. Leather, red seats, black console filled with triangular gray patterns seem a great fit.