Recently, SAIC Audi held the opening ceremony. Audi AG will produce more tailor-made models for China in partnership with its second local partner SAIC, as the German premium carmaker expects to grow its share in the world's largest vehicle market. The first batch of six Audi City stores will open in cities including Beijing, Shanghai, and Xi'an, which means that SAIC Audi has taken the first step towards the new automobile retail model.

Thorsten Godulla, SAIC Audi's sales and marketing president said on Monday more models specially designed for China will hit the market in coming years, which will not be available in other parts of the world.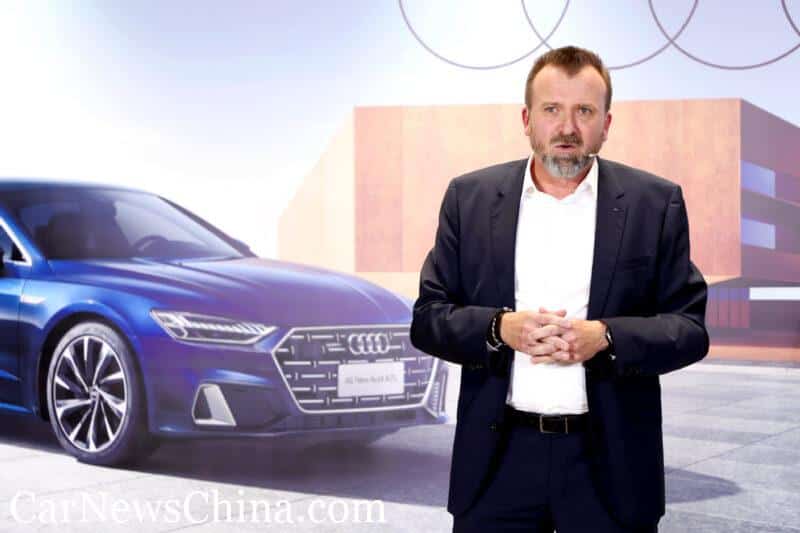 SAIC Audi's first model, the A7L sedan, first rolled off the assembly line on Sunday. It was developed based on the Chinese team's input. Jia Mingdi, president of SAIC Audi's sales and marketing, said that besides tailor-made models, SAIC Audi is exploring a customer-centric e-commerce system, in which vehicles are sold at fixed prices across the country, and customers can place orders online. He said the online system allows the company to respond fast to customer feedback and thus improve their satisfaction.
However, Jia said SAIC Audi will not focus on online operations only because customers may still want to visit showrooms and try the models. SAIC Audi is planning to have around 70 downtown showrooms by the end of the year. The figure is expected to grow to 200 showrooms across 80 cities in two to three years, said Jia.
The new Audi City stores are located in the core business district of each city, integrating car purchase, car use, social networking, and other functions. This new space with different elements will bring various experiences to the customers.
According to the plan, SAIC Audi will have nearly 80 urban stores by the end of this year. In the next 2 or 3 years, Audi will open around 200 urban stores in 80 major cities to reach as many users as possible. SAIC Audi wants to create a one-stop social networking and service platform to integrate customer experience, sharing, and interaction. This includes the SAIC Audi app and the bran's fan club, which is committed to creating a high-quality social circle of caring users. Here, users can get to know the brand, its products, and services and enjoy conversations about travel, leisure and entertainment, delicious food, and other topics of their interest. This should create a warm, lively atmosphere for a social club.
A pure electric concept car named "Audi concept Shanghai" was unveiled at the Shanghai auto show when it comes to products. This is SAIC Audi's first pure electric vehicle, showing the brand's vision for the future. In the next three years, SAIC Audi will have four new models of both gasoline-powered and pure electric vehicles, including cars and SUVs. Several of those models are aimed explicitly at the Chinese market and will not be available elsewhere.
SAIC Audi plans to create an innovative business model in the coming years. Audi will distribute its models, sales, and service through the existing Audi dealership network to provide consumers with high-quality and efficient service.
Source: ChinaDaily