New spy shots showing the upcoming BMW X5 L for China, seen during photo shoots. The BMW X5 L is a long-wheelbase version of the BMW X5 SUV. Initially it will only be sold in China but it may be exported to other countries later on. The BMW X5 L is set to launch on the Chinese car market in early spring, with a public debut expected for the Beijing Auto Show in April.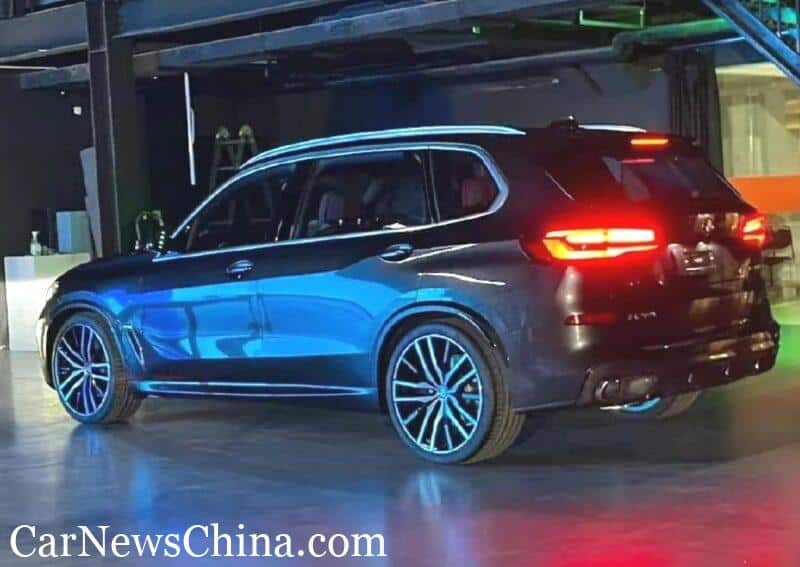 It seems there were two photo shoots: one on the road and one inside a studio. And some pics were taken when the car was being washed.
The upcoming arrival of the BMW X5L marks a few firsts: the first time the BMW X5 is made in China, the first time a foreign-brand SUV in this segment is made in China, and the first time an SUV in this segment gets a long wheelbase. BMW's main competitors, Audi and Mercedes-Benz, don't make the Q7 and the GLE in China and they don't make any long-wheelbase versions of these cars either.
The BMW X5L will be made in China by the long-running Brilliance-BMW joint venture. It is based on the current (G05) BMW X5, which has been around since 2018. The internal code name of the BMW X5L is G18.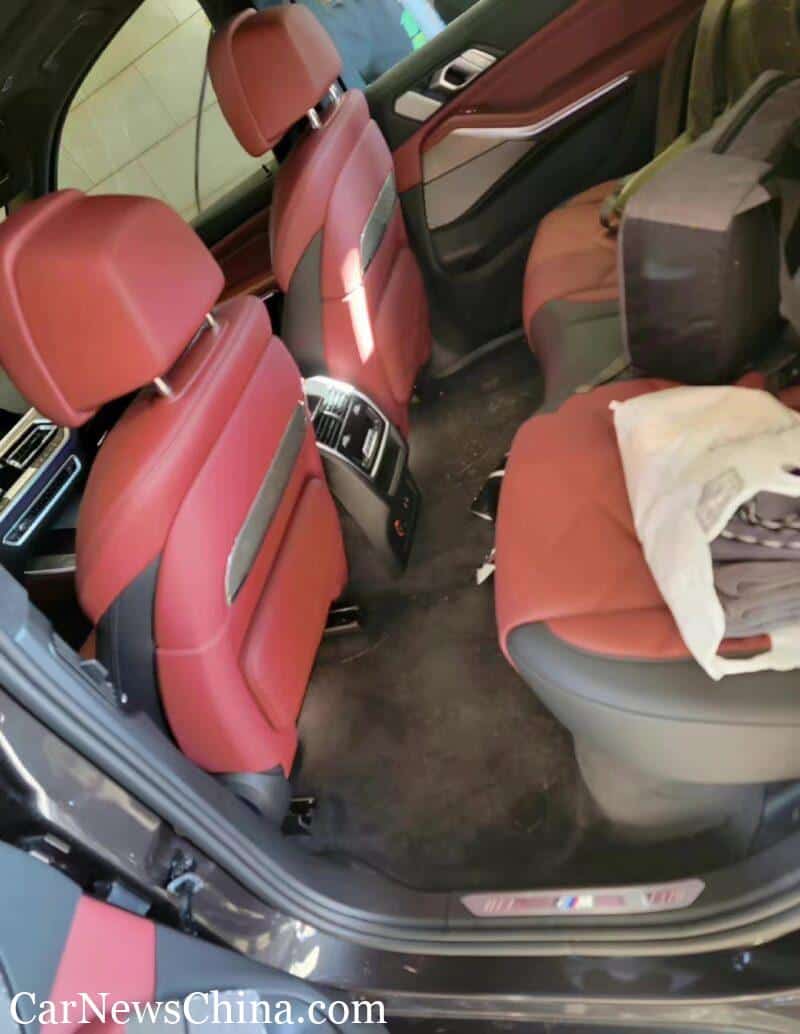 Wheelbase of the X5 L is extended by a 130 millimeter, and that translates into a lot of space in the rear passenger compartment. Passengers can almost fully stretch their tired legs, or so it seems. Size of the X5 L is: 5080/2004/1779, with a 3105 wheelbase. And that, incidentally or not, is exactly the same wheelbase as the 'larger' BMW X7 SUV. However, the X7 is still longer with 5151 millimeter, but it is slightly narrower with a width of 2000 mm.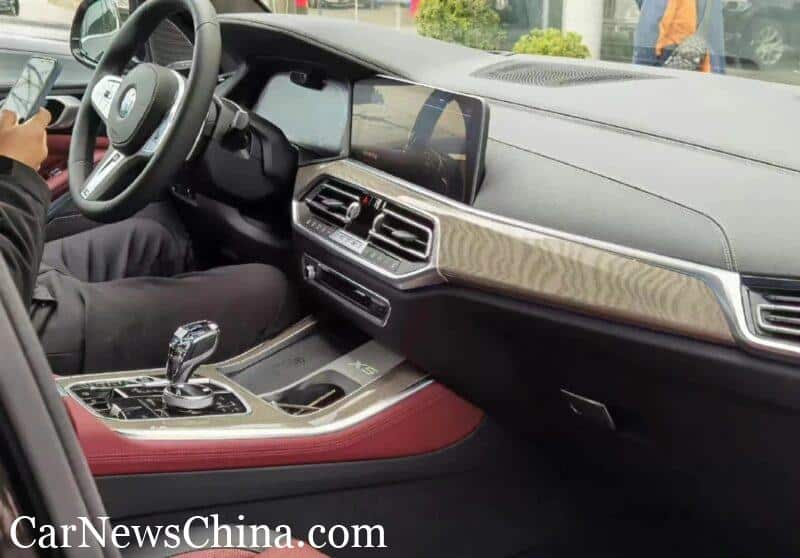 The dash looks very high end and luxurious, note the red leather and the beautiful wood, but it is also very low-tech for 2022. The main screen is almost laughable tiny and poorly integrated in the dashboard, and there are lots of old fashioned buttons and switches. Since the current X5 is in production since 2018 an update can't be very far away. It is a bit odd that Brilliance-BMW didn't wait for that, so they could have launched a more modern car.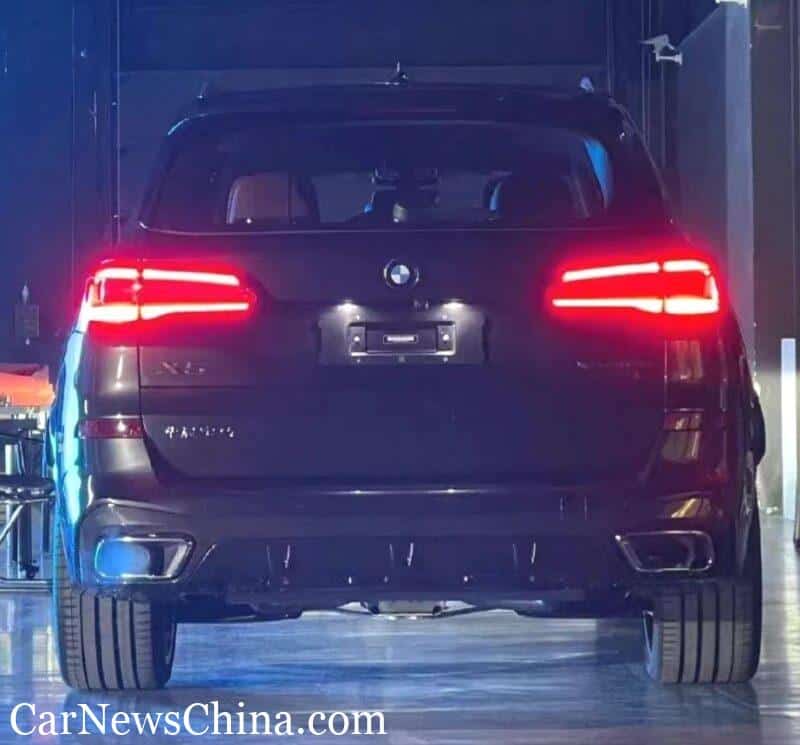 The long wheelbase BMW X5 L will be available with two engines: 2.0 turbocharged petrol engine (30Li) with 272 hp and 400 Nm and 3.0 turbocharged petrol (40Li) with 370 hp and 450 Nm, which is more horsepower than the US-made cars get (261 hp and 335 hp). BMW is also developing a 48V light hybrid system for the China-made X5 L.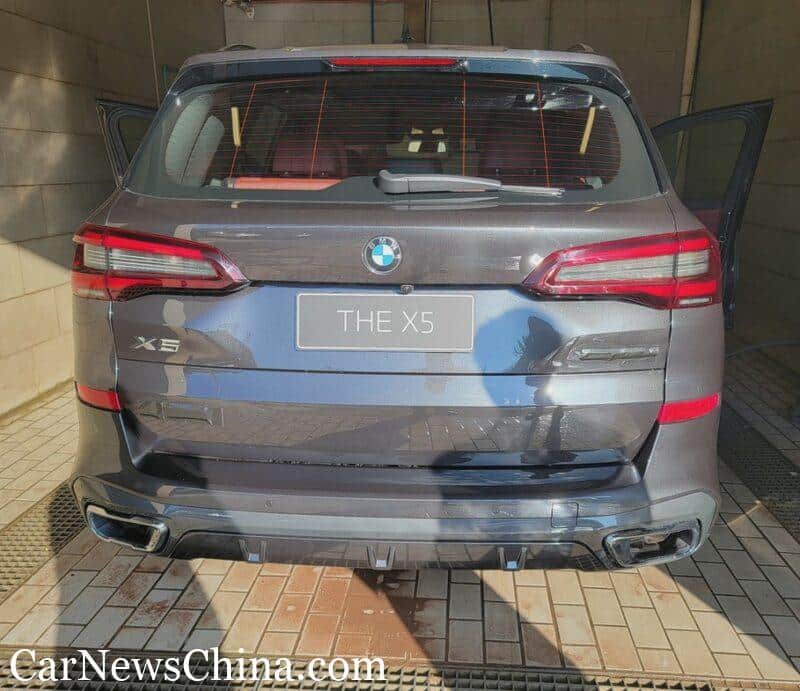 The new Brilliance-BMW X5 L, a car of many firsts, but perhaps it arrived a little too late.
Via: Xcar.