On February 7, 2022, Gan Jiayue, CEO of Geely Automobile Group, claimed that Geely would produce China's first automotive-grade 7nm system-on-chip in the third quarter of this year.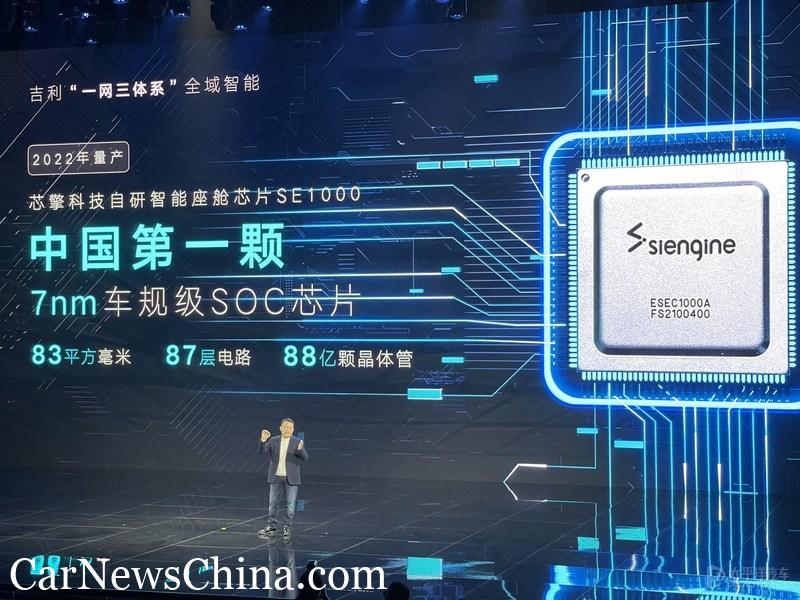 The chip, called SE1000, is designed by Siengine, a Hubei province-based joint venture established by chipmaker Arm China and EcarX (ECARX) founded by Li Shufu and Shen Ziyu. It is committed to developing open, intelligent connected operating platforms.
The SE1000 integrates 8.8 billion transistors and has an area of 83 square millimeters, using 87 layers of circuitry. The chip uses advanced CPU architecture to improve performance for "machine learning and applications" through powerful computing. It supports various AI calculations, and it has improved security.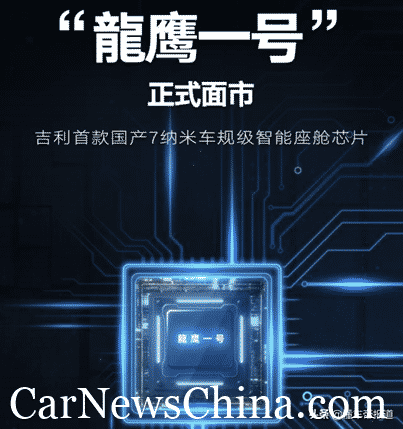 Gan said the chip offers smart onboard features, which will be first installed in one of Geely's most popular models.
Gan also said that by 2022 Geely would offer three main product lines, including "smart onboard chips, autonomous driving chips, and onboard central processing chips. "
From 2024 to 2025, an autonomous driving chip with a computing capability of 256 terabytes of operations per second will also be available. Geely will have Level 5 autonomous driving technology by then.
In addition, at the end of last year, a joint venture between Geely and Foxconn has also been officially established, named Shandong Fujikang Intelligent Manufacturing Co., Ltd.(山东富吉康智能制造有限公司)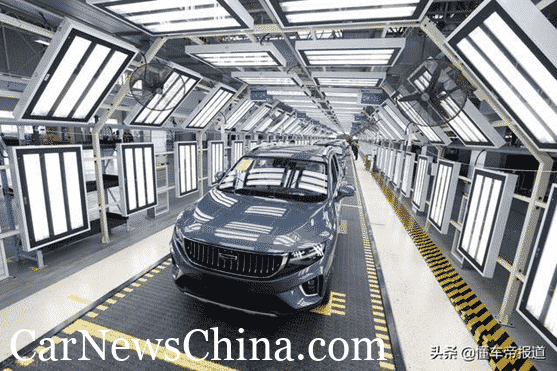 The company is jointly held by Geely Industrial Investment Holdings (a subsidiary of Geely Holding) and Futaihua Industrial (a subsidiary of Foxconn), which mainly engaged in intelligent control systems, power electronic components, integrated circuit chips, etc.
Under the influence of the lack of chips, many car companies worldwide have stopped production and limited production. The importance of chips to carmakers is self-evident. Not only Geely but other Chinese car companies should also pay more attention to chips and actively develop related technologies to reduce their dependence on the chip supply chain.
The future automotive market is no longer a competition between traditional industries but a gathering of the best in the high-tech field. So Geely's 7nm auto chip is of great significance; it may propel the rapid development of China's automotive intelligence industry.
Source: Dongchedi, Zhihu