The last two weeks we revisited SAIC's corporate history from a bird's eye view. Now we'll take an in-depth look at its several business units, starting with its independent passenger car manufacturing.
SAIC Motor Co., Ltd. Passenger Vehicle Branch
About ten years after the merger of the Shanghai Automobile Manufacturing Factory into the SAIC-VW joint venture, SAIC starts to think again about making cars under its own brand. At that time, Volkswagen and GM are not yet too generous with the sharing of technology, so SAIC is looking for another way. It's process is like a multi-stage rocket.
In the early 2000s SAIC briefly owns the independent manufacturer Chery, but that ownership only serves to help Chery get a production permit. SAIC never involves itself with Chery products and sells the shares back when Chery acquires the permit. SAIC also takes over Wuling, but being a mini vehicle manufacturer, Wuling does not make the kind of cars that SAIC is targeting for its own brand. Wuling ends up in the SAIC-GM-Wuling joint venture. Through its tie-up with General Motors, SAIC becomes the owner of Korean brand SsangYong. But political difficulties stand in the way of success, as described in last week's article. So what to do next?
Well, SAIC Motor does what many Chinese brands do, they look for a partner that wants to transfer existing technology. Eventually they find that match in England: MG Rover. It has been an independent manufacturer since 2000 (when former owner BMW Group pulled out), but the private owners are constantly short of money. An excellent opportunity for SAIC Motor to acquire some intellectual property for a fee. In June 2004 SAIC acquires the rights to the Rover 25 and 75 and the K-Series engine.
Not much later, MG Rover really gets into trouble and the British call on SAIC to take over the entire company. Discussions with SAIC take place, but both parties are unable to reach an agreement. In April 2005, MG Rover is placed under receivership and the independent curator decides that the estate needs be sold to compensate creditors. SAIC eventually makes an offer for MG Rover, but attaches a number of conditions to it, which do not sit well in English circles.
And so it happens that in July 2005 another Chinese car manufacturer, Nanjing Automobile, takes over the bankrupt estate of MG Rover, including the factories in Longbridge. Nanjing Automobile then moves the production lines to a new factory in Pukou, a district of Nanjing city. In the deal it also becomes apparent that MG Rover does not own the Rover brand name, so neither Nanjing nor SAIC can lay claim to it. Moreover, the Rover 45 is largely based on Honda technology and the Japanese get their belongings (drawings, machines) back before the company sale is complete.
The split deal quickly leads to trouble. SAIC Motor owns the intellectual property on the Rover 25, 75 and K-series engine, Nanjing owns the machines and molds to actually make them. And both companies want to do exactly that: to make a Rover 75 with K-series engine. SAIC Motor therefore establishes a Passenger Vehicle Branch in November 2006 and registers the brand name Roewe (phonetic Chinese for Rover), Nanjing brings the production lines to China and owns the brand name MG.
This is of course a potential legal minefield. Lawyers on both sides are already warming up when the federal government decides to intervene to prevent accidents. SAIC (of Shanghai Municipality) and Nanjing (of Jiangsu Province) are of course state-owned enterprises, which is why the Communist Party forces a solution in December 2007. Formally it is called a merger between the companies, but in reality SAIC Motor takes over Nanjing Automobile completely and Nanjing's shareholders get about 10% of the shares of SAIC Motor in exchange. The story of Nanjing's earlier adventures in car manufacturing is part of next week's article.
All MG Rover related properties are then assigned to the Passenger Vehicle Branch of SAIC Motor, which can now use both Roewe and MG as a brand name. Both brands therefore appear on the Chinese market. MG is positioned as sporty and for a younger audience, Roewe is professional and more up-market. Exactly like in the MG Rover time.
MG initially releases versions of the Rover 25 (MG ZR) and 75 (MG ZT), Roewe makes the 750 (Rover 75) with extended wheelbase and discovers an unused Rover platform, called RDX60, on which it develops smaller sedans named 550 and 350. The K-series engine is also going back into production. For all activities SAIC Motor receives help from the well-known English engineering firm Ricardo. This Rover technology underpins a generation of models sold between 2006 and 2017.
Roewe is a brand exclusive to China, but MG's are also exported from the start. The brand name MG appears on all export products, even if the car is actually a Roewe model. For example, the MG 350, 550 and 750 sold in South America and the Middle East are rebadged Roewe models and not the MG 3, -5 or -7 sold in China and Great Britain.
Besides the technology from MG Rover, Roewe also tries to make SsangYong based cars. The Roewe R95 was supposed to be the brand's flagship model. This rebadged SsangYong Chairman however falls victim of the intellectual property dispute between SAIC and SsangYong. Roewe did sell the W5 for several years, a rebadged SsangYong Kyron.
The MG Rover based line-up spans most mainstream segments, but the origins of the technology dated back to the early 1990s. So when product renewal becomes necessary, SAIC has to decide on how to move forward. Instead of improving on the existing products, SAIC joins forces with its American joint venture partner. The Pan-Asian Technical Automotive Centre (PATAC), a shared R&D institute between SAIC and GM, is the successor to GM Korea, where GM previously developed its Asian models. PATAC becomes the engineering department for SAIC, the SAIC-GM joint ventures and GM's compact car division, with proven GM technology now accessible to all participants. The second-generation Roewe and MG models, which hit the market from about 2015, therefore share their technology with GM's cars for developing markets.
The Roewe i5 and second generation MG 5 share their platform with the Chevrolet Cruze (and pre-Stellantis Opel Astra in Europe), the MG ZS is distant relative of the Buick Encore/Opel Mokka and Roewe finally has its flagships model, the 950, which is shared with the Buick Lacrosse. All fairly modern cars and with jointly developed engines, produced by both SAIC and GM.
SAIC Motor however differentiates from the GM cars in the field of electrification. Several Roewe or MG Models are available as PHEV or BEV, the electric MG ZS even making inroads on the European market. Although SAIC Motor is a fairly early entrant in the New Energy market, still it seems the company underestimates the potential of electric cars. It fails to compete with the many startups that offer new products in innovative ways. In an attempt to rectify the miscalculation, SAIC Motor establishes the R-brand, which is the start of the next chapter.
Feifan Automobile Technology Co., Ltd.
SAIC announced the R-brand in 2019 and sales start in August 2020. For who thought that SAIC Motor has suddenly evolved into an exciting NEV startup, the disappointment could not be greater. The R-brand offers two models, the ER6 and Marvel R. Just a passing glance at the cars reveals that they are just rebadged Roewe models (Ei6 and Marvel X respectively) with a bit edgier styling. R sells the cars through a separate sales channel with contemporary, high-tech looking brand stores and direct sales. The Chinese customer doesn't buy it, nor do they buy the cars.
So a little over a year later (October 2021) SAIC announces a complete overhaul of its EV concept. R is spun off as an independent company called Feifan Automobile, subsidiary to SAIC Motor. The next product already under development will be a model exclusive to Feifan. The R brand will be dropped, although it seems the stylized R-logo may stay. With this change of policy and greater emphasis on connectivity and autonomy, SAIC hopes to have a better chance against Xpeng or Leapmotor.
Zhiji Motor Technology Co., Ltd.
SAIC Motor also embarks on the high-end EV market. In December 2020, the company announces a new premium brand to go against competitors such as Tesla and NIO. The new brand will therefore focus on the development of technically high-quality electric cars with advanced autonomous functions. The company is called Zhiji Motor Technology, but the brand name for the cars will become IM (Innovation in Motion).
Zhiji Motor is, as the current trend dictates, a joint venture between the car maker and a tech-company. SAIC Motor has 54% of the shares, Alibaba Group has 18%. Shanghai Zhangjiang Hi-Tech Development (a Shanghai municipal fund) also has 18% in return for land-use rights and cheap loans. The remaining 10% will be distributed among future employees and buyers of the cars.
In January 2021, Zhiji shows the two prototypes, a large sedan and crossover. Both are designed by Heatherwick Studios, a British-based architectural firm. Zhiji talks about a 1000 km range for the sedan model. If it comes close, we'll know later in 2022 when the first cars will be assembled.
SAIC Maxus Vehicle Co., Ltd.
The main holding companies of Stellantis, Ferrari and the Renault-Nissan-Mitsubishi Alliance are all based in the Netherlands. As a Dutch national I could argue that my country is one of the leading countries in the automotive sector, which would be an exaggeration. The 'global headquarters' of these holdings are little more than a P.O. box in the Amsterdam financial district for tax reasons. The history of SAIC Maxus has a Dutch twist though, as the company partly stems from a descendant of DAF Trucks.
In February 1987 the Dutch DAF Trucks and British Leyland Trucks (then part of the Rover Group) merge to become DAF NV. The joint company has three production locations: DAF makes trucks in Eindhoven (Netherlands), Leyland makes trucks in Leyland (UK) and delivery vans in Birmingham (UK). In 1993, DAF NV falls apart again and ends up in bankruptcy proceedings. Various business units make a new start by means of a 'management buyout', now independent from each other. The van factory is resurrected as LDV Group, where LDV stands for Leyland DAF Vans.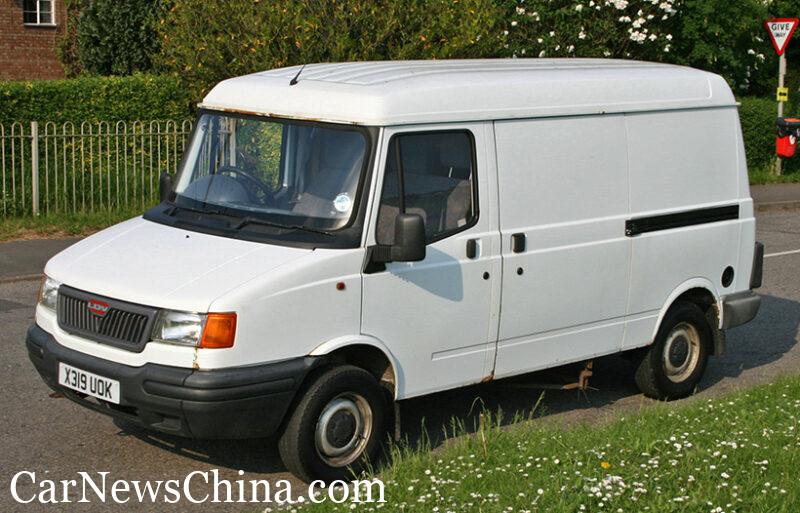 LDV then survives for some time on a refreshed version of the ancient Leyland Sherpa and also adds a version of the Nissan Vanette under its own brand to the program. Together with Daewoo in South Korea, LDV starts developing an entirely new van, but before it reaches the production stage, Daewoo runs into financial difficulties. GM takes over the Korean company and sells everything related to the new van to LDV. The van will eventually be marketed as the LDV Maxus at the end of 2004.
LDV finds itself in financial difficulties already. Private equite group Sun Capital Partner's saves LDV in 2005 and sells it half a year later to the Russian automaker GAZ. Although the Russians initially have big plans, little of it is put into action. Inevitably LDV goes bankrupt in 2009. During the liquidation process, Chinese company Eco Concept buys all the intellectual property in October 2009 and sells it on to SAIC Motor at the end of August 2010.
As highlighted in the part one of this series, SAIC has been making commercial vehicles since the 1950s. It starts with a Daihatsu tricycle and later medium and heavy trucks follow. The history of the truck division also follows a similar pattern to the passenger car division. It is a long line of mergers, acquisitions and name changes, with varying government committees bearing ultimate responsibility.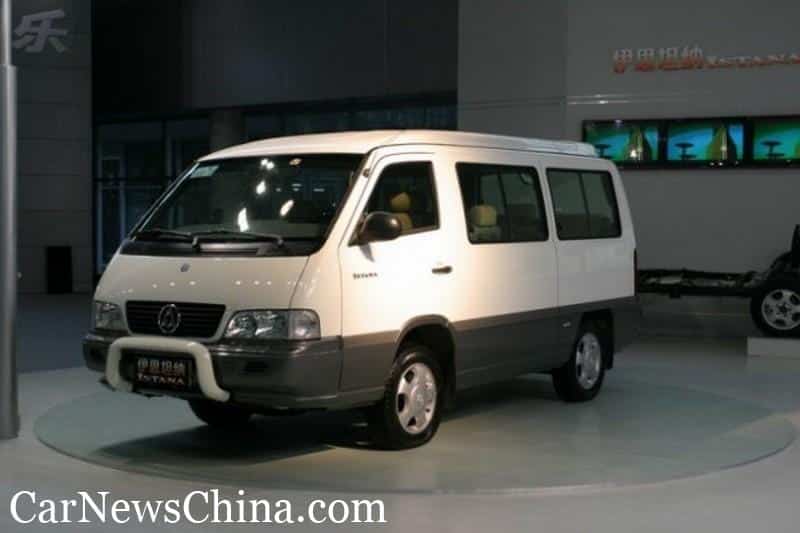 Its history goes all the way back to the British Commercial Bus Company founded in 1922 in the English sector of Shanghai. Since 1950, the company has been under the control of the communist government and successively bears names such as Shanghai Transportation Equipment Factory, Shanghai Truck Repair Factory, Shanghai Truck Manufacturing Factory and in 1979 Shanghai Heavy Truck Factory. In that year it is also merges with the Shanghai Tractor & Automobile Manufacturing Company, which will later become SAIC Motor .
In 1992, the Shanghai Heavy Truck Factory merges again with a number of parts factories in the SAIC network and the company is called Shanghai Huizhong Automobile Manufacturing Company. This company makes a range of products, from vans, via buses to heavy trucks, but has never really been a major player in the market. So another reorganization follows in January 2011. SAIC Motor establishes a new subsidiary, SAIC Commercial Vehicles, consisting of several activities of Shanghai Huizhong. The reduced Shanghai Huizhong itself becomes a subsidiary of SAIC Commercial Vehicles. SAIC Motor injects the intellectual property of LDV into the company and in March 2011, SAIC Commercial Vehicles is renamed SAIC Datong Vehicle Company, with Datong being the Chinese name for Maxus.
SAIC Maxus focuses on the light commercial vehicle segment. The first product is of course the continuation of the LDV Maxus under the new name Maxus V80. This is the van developed in conjunction with Daewoo. Maxus then starts to expand its program with a MPV for professional use (the G10 in 2014) and a pickup and SUV based on the same ladder frame (T60 in 2016 and D90 a year later). More vans are added in 2018 and in 2019 the brand crosses over to the passenger car market with the D60 mid-size SUV. Subsequently Maxus introduces several electrified versions of its cars under the Euniq label.
Maxus has a presence in many markets around the world, including Asia, Oceania, Europe and South America. In some of these markets the company still uses the LDV brand name for commercial or IP reasons, but SAIC isn't afraid of a little cross-branding. Examples are the Maxus D90 sold as MG Gloster in India or the T70 pickup as MG Extender in Thailand.
Foreign assembly plants
SAIC Motor owns two foreign production plant, both in Asia. In India it runs
MG Motor India Ltd., a factory acquired during the bankruptcy proceedings of joint venture partner General Motors. The plant produces MG and Maxus products for the local market.
SAIC Motor-CP Co., Ltd. is the company's car factory in Thailand, a joint venture with the huge Thai conglomerate Charoen Pokphand. Charoen Pokphand started as a noodle shop in 1921, but is now one of the largest companies in the world. It is mainly active in the food sector, but has expanded its activities to many areas. Besides its affiliation with SAIC, it also has a major motorcycle production joint venture with Dayun in China. SAIC-CP is an assembly plant for the greater Asian market.
Next week
We'll stay with commercial vehicles for a while longer, as next week's article will highlight SAIC's other businesses in this area. We'll also look at the story of Nanjing Automobile, that has a fragmented history in passenger car making.