BYD Tang is a mid-size SUV whose current versions are sold not only in China but also in Norway. It has got gasoline, hybrid, and fully electric versions in China. In 2021 Tang's sales rose 47,5% compared to 2020 and came up to 54,204 vehicles.  And now, a new 2022 version of BYD Tang EV wants to follow that success.
What we know about Tang 2022 version so far?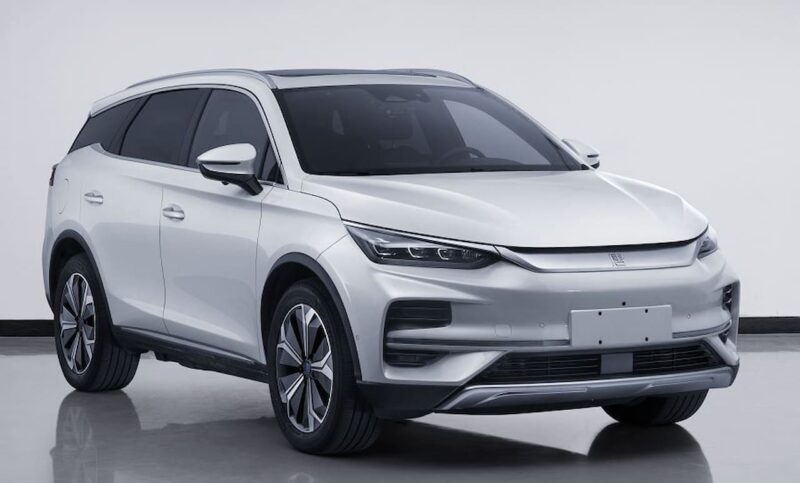 The new Tang EV was caught on the streets several times. In January 2022, we reported that Tang EV in red was spotted in the wild. Now it was spied in vibrant blue color. Moreover, Chinese MIIT also shared pictures of the Tang 2022 EV where we could see the main differences in its appearance. So the main change is the front end. It maintains the latest "Dragon Face" design, similar to Han EV and Yuan EV. The back and side of the car don't seem to change much.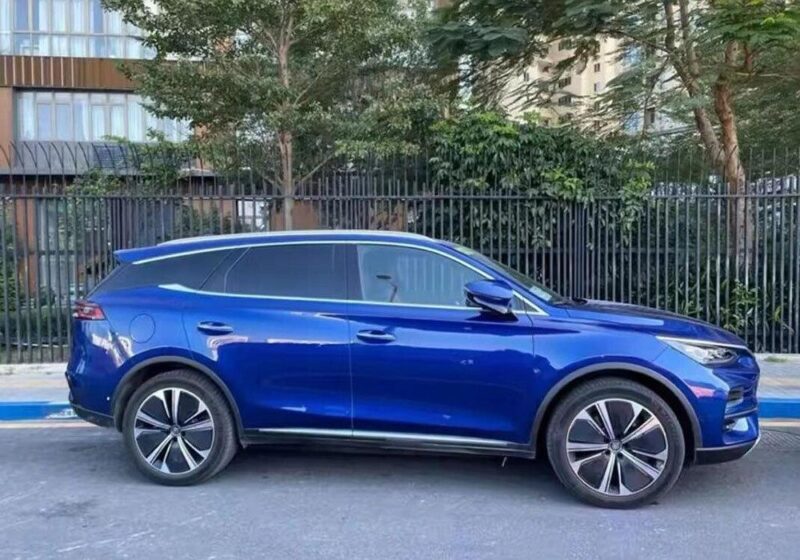 According to the MIIT, the dimensions of the new Tang 2022 EV are 4900/1950/1725mm with a wheelbase of 2820mm. The curb weight of this car is also stunning at 2,360 kg. MIIT has also reported that the battery capacity of Tang EV will rise to 108.8 kWh with a range of 615 km for 4wd-version and 700 km for 2-wd. And now some information about Tang EV's pricing and date of the market launch has appeared.
What is new about Tang EV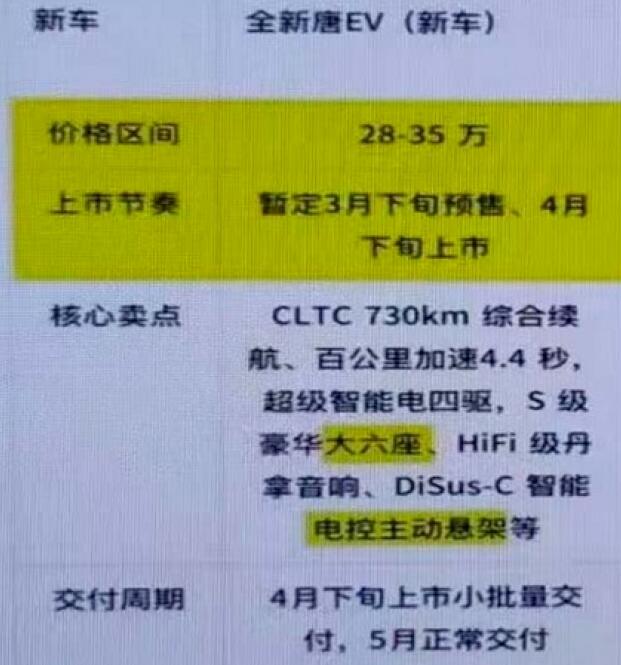 The new Tang 2022 EV will become more expensive with a pricing range of 250,000 – 350,000 RMB (39,445 – 55,225 USD). The current Tang EV cost 279,500 – 314,800 RMB (44,100 – 49,670 USD). So the new EV will be approximately 5,000 USD pricier than an old one. Maybe the noticeable difference is caused by the reduction of the EV subsidies in 2022 in China.
Back to the Tang 2022 EV, the dates of its market launch are also known. Pre-sales of this EV will start in March and it will hit the market in April-May. There are also some exciting points about this car. New Tang EV will get a six-seat version with an electronically controlled suspension system. The range of this EV reaches 730 km (CLTC). Acceleration of the most powerful new Tang EV from 0 to 100 km/h will take 4.4 seconds, so the powertrain of this EV will maintain two electric motors that generate 517 hp and 680 Nm. There also will be version of Tang EV with one electric motor with an output of 245 hp and 330 Nm.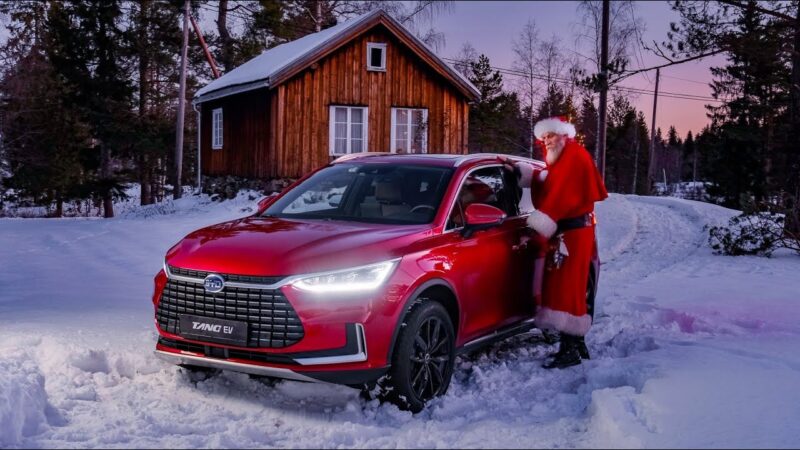 So a new Tang 2022 EV will hit the market soon with a better appearance, bigger battery, comfy six seats, and smart suspension system. It surely will boost sales of the Tang EV. By the way, a new model can arrive in Norway, where BYD in 2021 shipped 1,500 Tang EVs.
Source: Autohome, BYD, Yiche, Electricvehicleweb