This is the Dongfeng Aeolus Haoji, a new Chinese SUV that will be launched on the Chinese car market in the second half of 2022. Aeolus is a brand under Dongfeng Motor, their Chinese name is Fengshen (风神).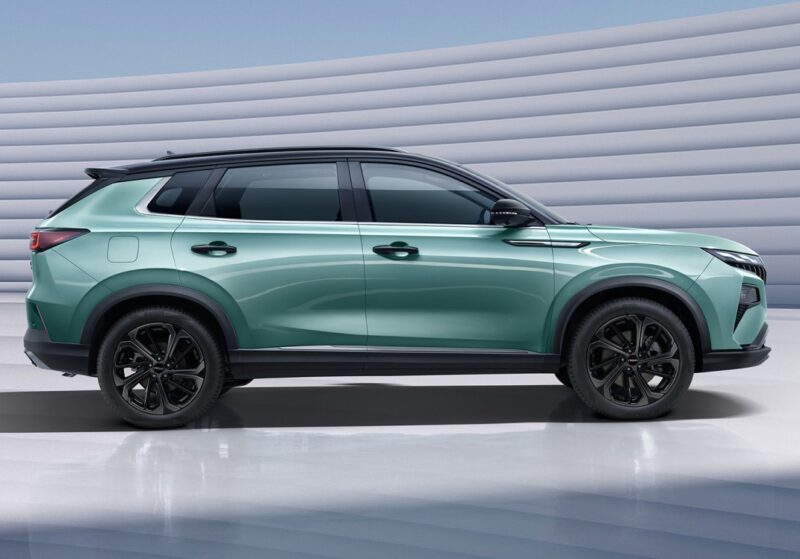 Design of the Aeolus Haoji is nice. It is probably the best looking Aeolus so far. But at the same time, the design is also very safe. Many of the design elements are similar to many other Chinese SUVs. This includes the large straight grille, the split-headlights, the air vents in the bumper, the wide D-pillar, and the floating roof. The Haoji is really a trend follower instead of a trend setter. That, however, is not necessarily a bad thing, as buyers of this kind of SUVs tend to be a rather conservative bunch, especially in the smaller cities where the Aeolus brand is traditionally strong.
Aeolus released renderings of the interior too. The dashboard has a twin-screen setup with a screen for the infotainment and a screen for the instrument panel. The twin-spoke steering wheel has a semi-oval shape with a flat bottom a black Aeolus badge in the center. The center stack retains some dials and buttons for important functions.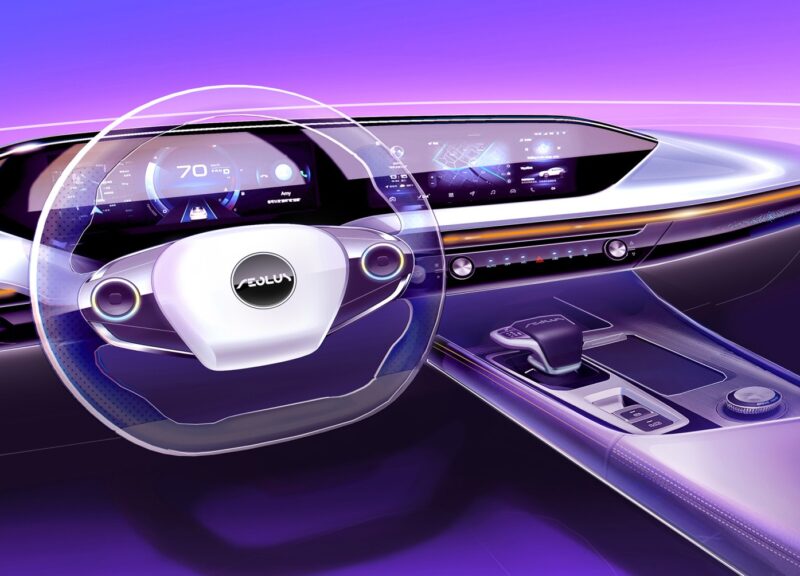 The screen can be controlled by touch and by a rotary dial-button on the left side of the center tunnel. The gear lever is branded Aeolus as well.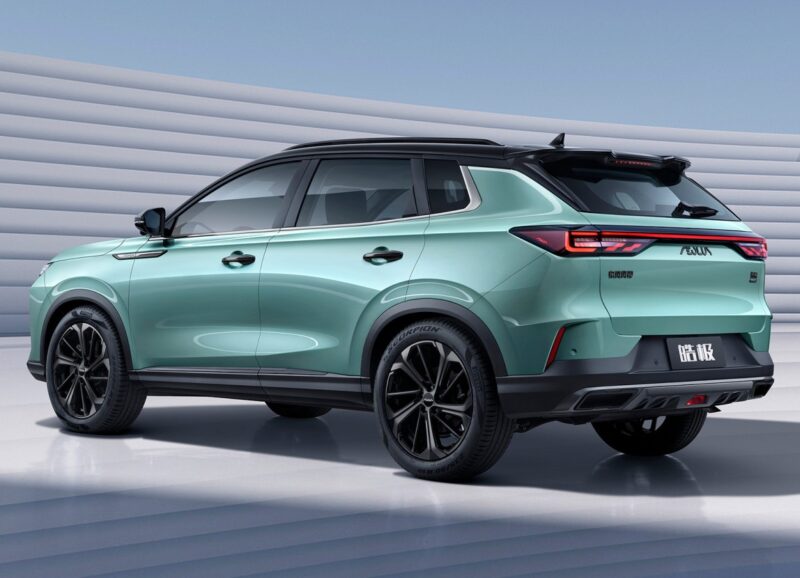 The Haoji has some cool design details like the black wheel arches, black door handles, and black alloy wheels. The exhaust pipes in the bumper are fake, as almost always on new cars these days. You can actually see the real pipe, just to the left of the right-rear wheel.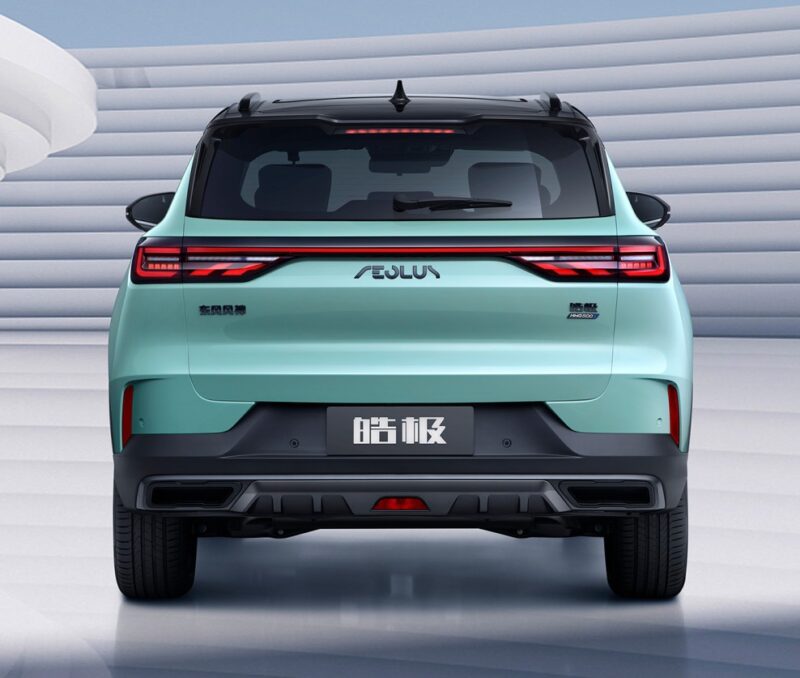 The Dongfeng Aeolus Haoji stands on an all-new DSMA platform, developed by Dongfeng for ICE and PHEV cars. So the Haoji will be available with ICE and PHEV power trains. The ICE version gets a 1.5 turbo with 204 hp and 350 Nm. The engine will be mated to a 7-speed DCT. The PHEV version will get the same engine plus an electric motor, but total output is yet unknown.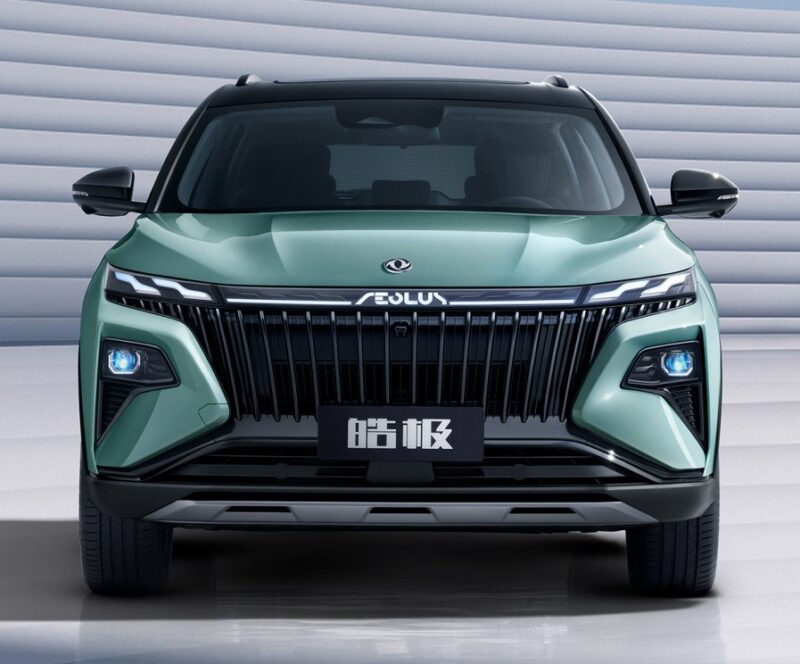 The grille may not be very original but it is certainly impressive. Note the Dongfeng logo on the bonnet.