On November 16, 2020, the eyes of the entire automotive industry in China were all on a car named "BYD D1". The attention was not due to the physical appearance of this green car but because this car created a new category at that time – a customized ridesharing vehicle.
The D1 has an extra-large rear row which gives passengers more leg space, cup holders, and display screens. The drivers in the ridesharing market can take orders on the central control screen. After the birth of the D1, the industry set off the "customized ridesharing car" wave.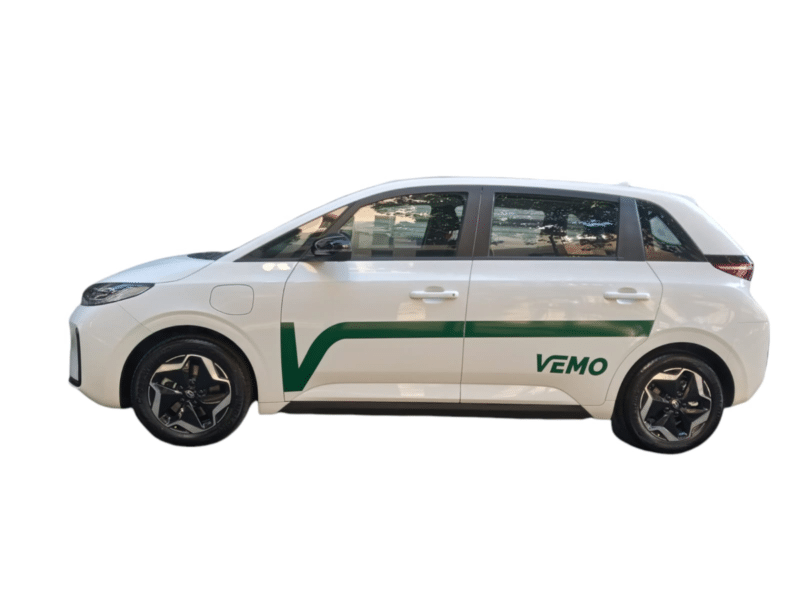 Vemo, the largest electric car provider in Mexico, has ordered 1,000 D1 electric compact MPV units from BYD. Currently, 200 units are already in operation in Mexico. These 1,000 units of D1s will form the largest electric taxi fleet outside China. Vemo also operates other China-made vehicles, like Yutong EV buses and BYD Yuan EV SUV.
This is not the first batch order that BYD has received from a Mexican company. Earlier in 2015, the Mexico City Bus Company ordered a batch of electric buses from BYD.
Vemo's co-director, Alejandro Rosette, claimed that this fleet would help reduce carbon dioxide emissions by 20,000 tons per year, equivalent to planting 1 million trees.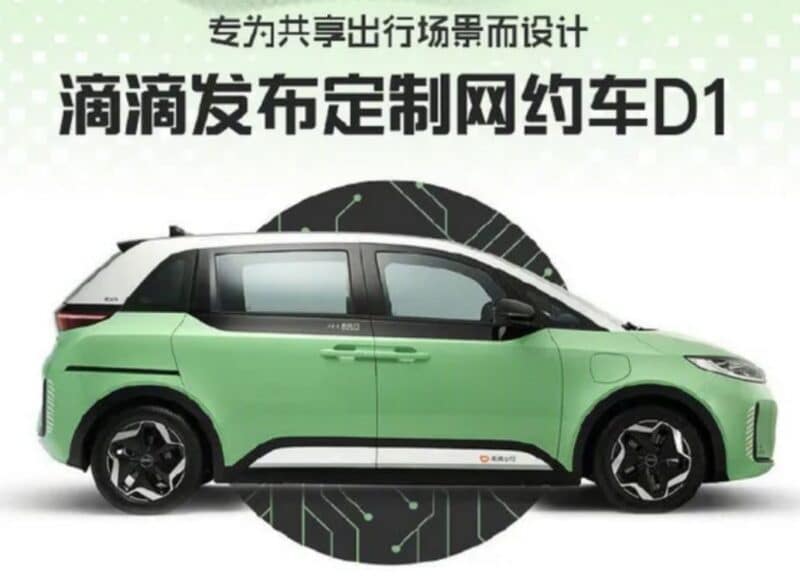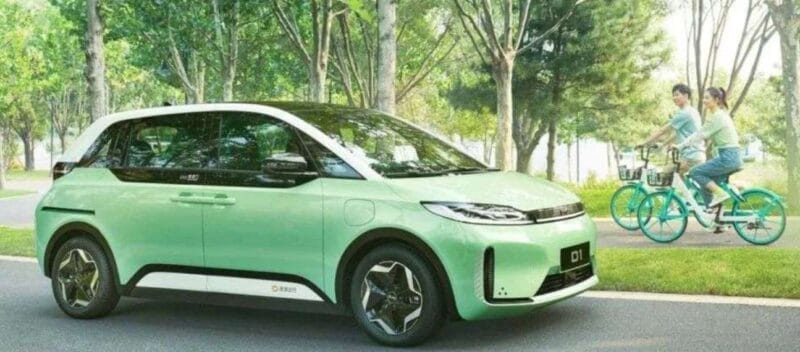 Previously, BYD developed the customized D1 electric compact MPV for Didi Chuxing with input from Didi Chuxing and mainly used for ridesharing services in the domestic Chinese market. The 'D1' name refers to DiDi. But of course, BYD did all the manufacturing.
In the first half of 2021, D1's highest monthly sales exceeded 2,700 units, ranking among the top ten MPV sales of the month.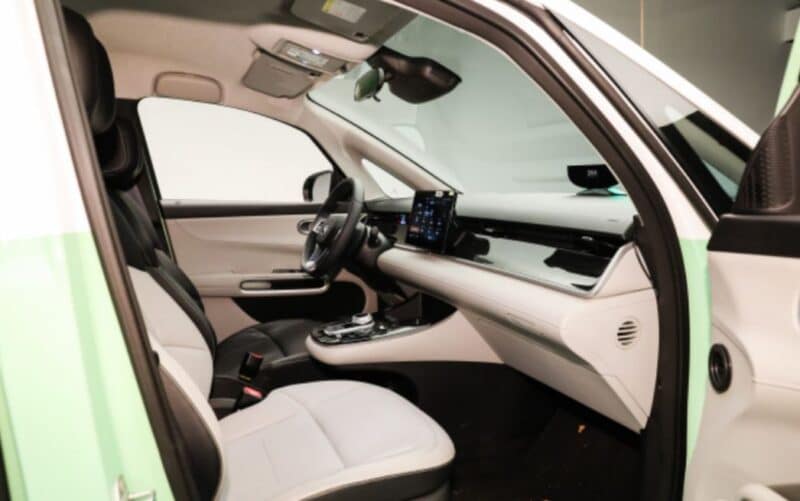 The D1 is a compact MPV with a size of 4390/1850/1650mm. It is powered by the BYD Blade Battery with a range of 418km, a maximum speed of 130km/h, power of 100KW, and a peak torque of 180N.m. BYD's Blade battery cells are designed based on lithium iron phosphate (LFP) battery cells. BYD claims Blade batteries are the safest solution for EVs as they almost can't catch fire, even if damaged.
Furthermore, D1's right rear sliding door is convenient for rear passengers to get on and off the vehicle.
About Vemo
Vemo is a Mexican company "committed to accelerating clean mobility in Mexico and Latin America through an integrated and innovative business model", according to its website. It was founded in November 2021 by Affiliates of Riverstone Holdings LLC, a private equity firm dedicated to investing across the entire spectrum of opportunities within real estate assets and long-term decarbonization secular trends in energy transition, power, and infrastructure.
VEMO's vision is to become the natural decarbonization partner for leading organizations, governments, and individuals in the transport, logistics, and mobility industries across Mexico and Latin America, facilitating the movement of people and goods in an efficient and socially responsible way. VEMO designs and implements customized solutions that combine charging infrastructure, clean mobility fleets, and advanced monitoring technology.
Source: ISuiKe, Riverstone, Sohu, 36kr